Category: 'Attendance'
We are delighted to run the summer provision programme at the school for 6th consecutive summer. This was formerly called July provision and summer provision. This 3 week programme is an amazing opportunity for our 17 pupils with SEN who are eligible to get an intensive in-school fun experience that will set them up well for a return to school in September. Thanks to the 8 staff who will work on the programme over the 3 weeks. We are also running the DEIS literacy and numeracy camps for 36 boys in the final week of august as part on the new SP.
The sunny weather 🌞and being back at school with friends in senior infants – Magic !! 😎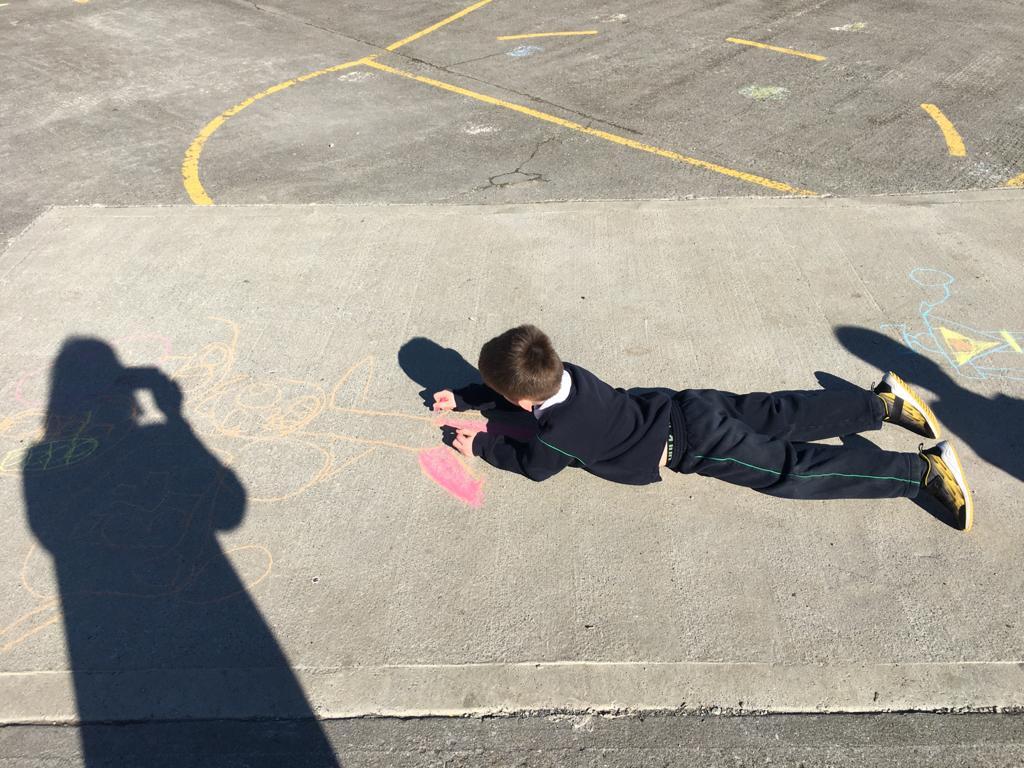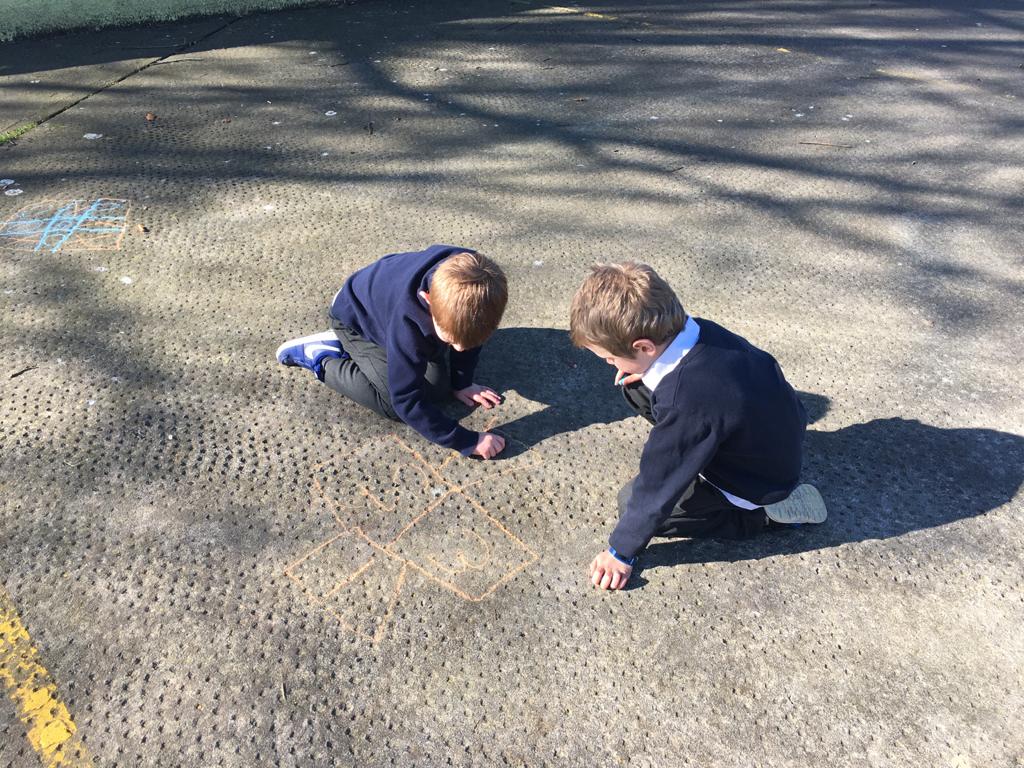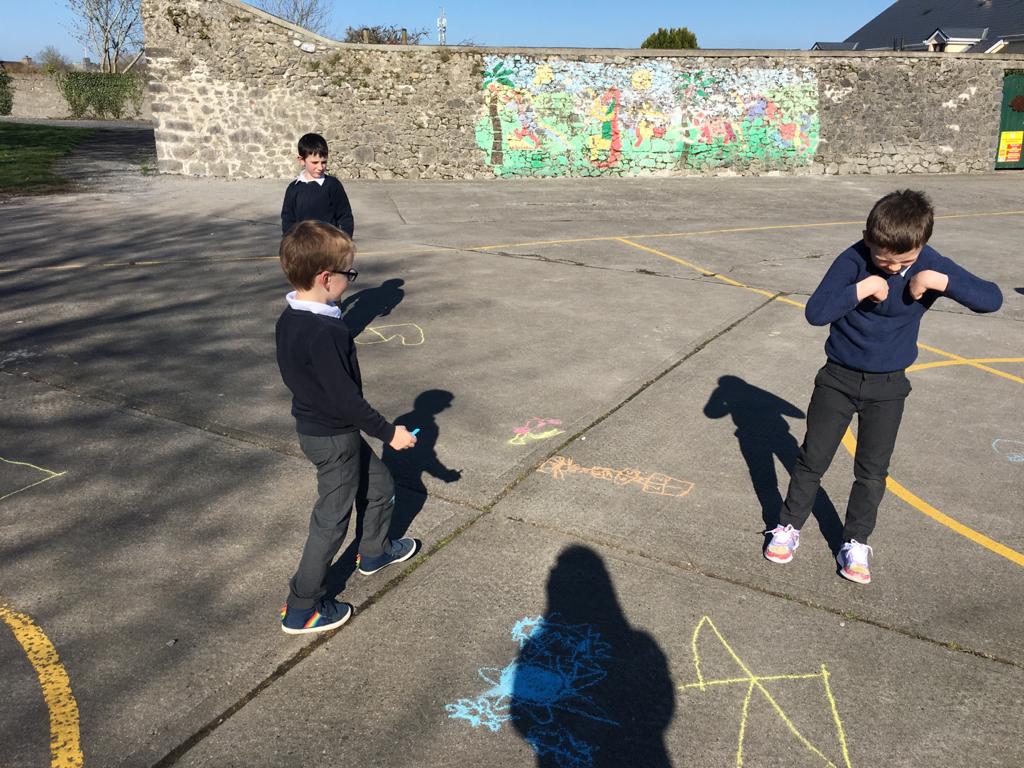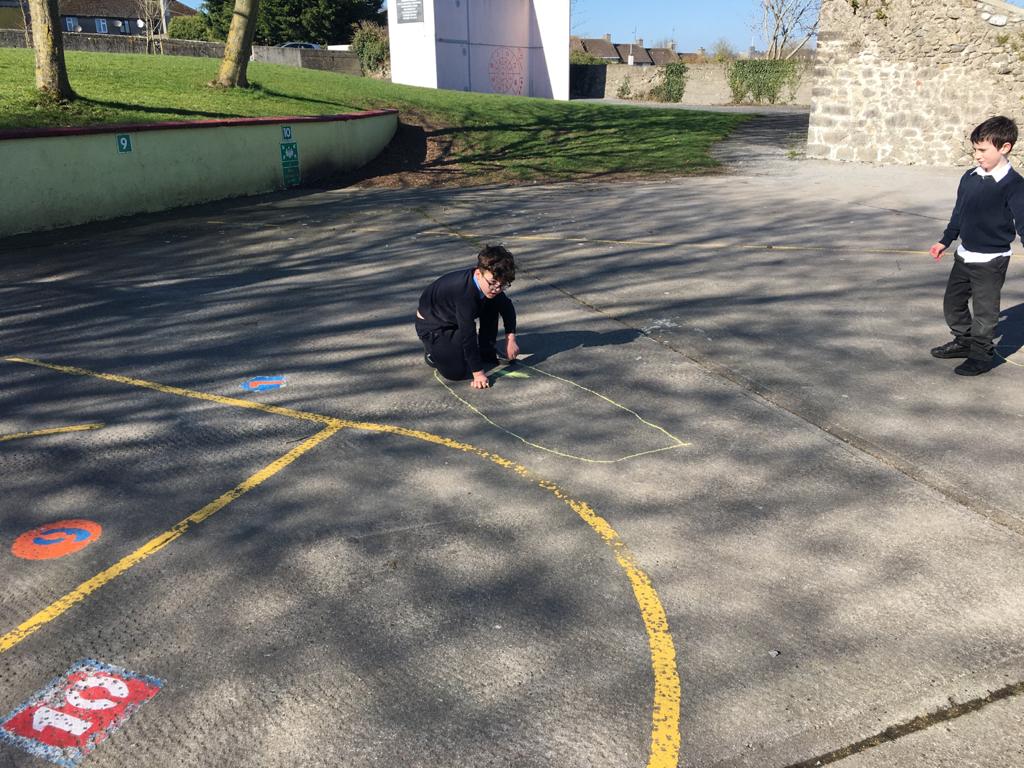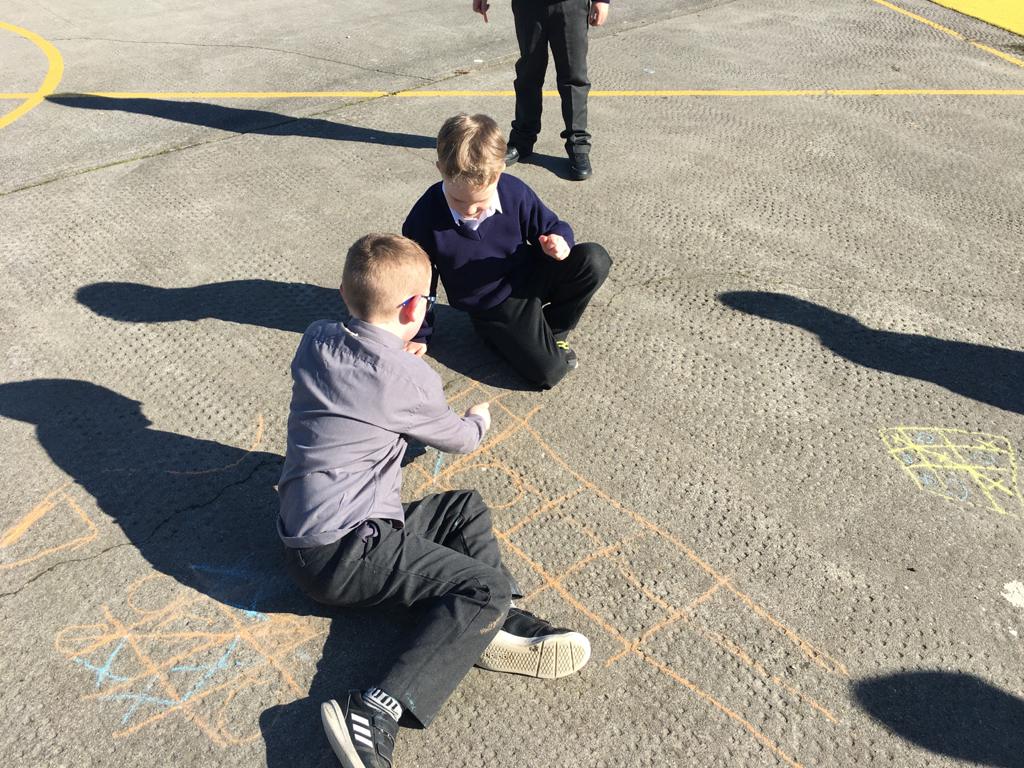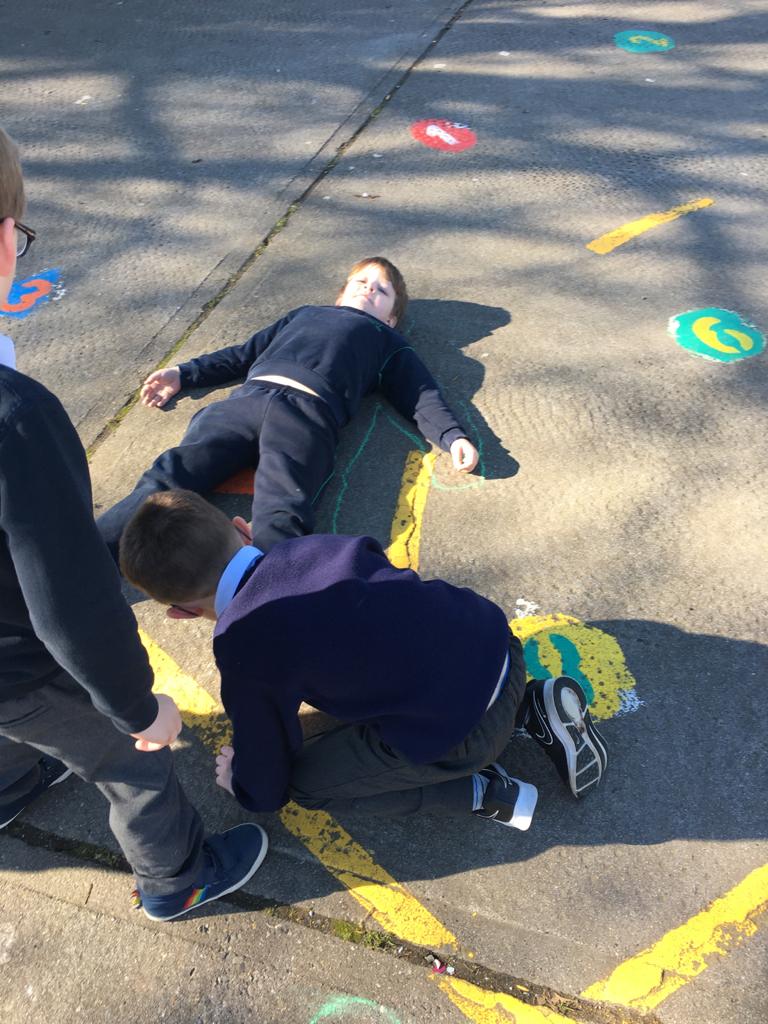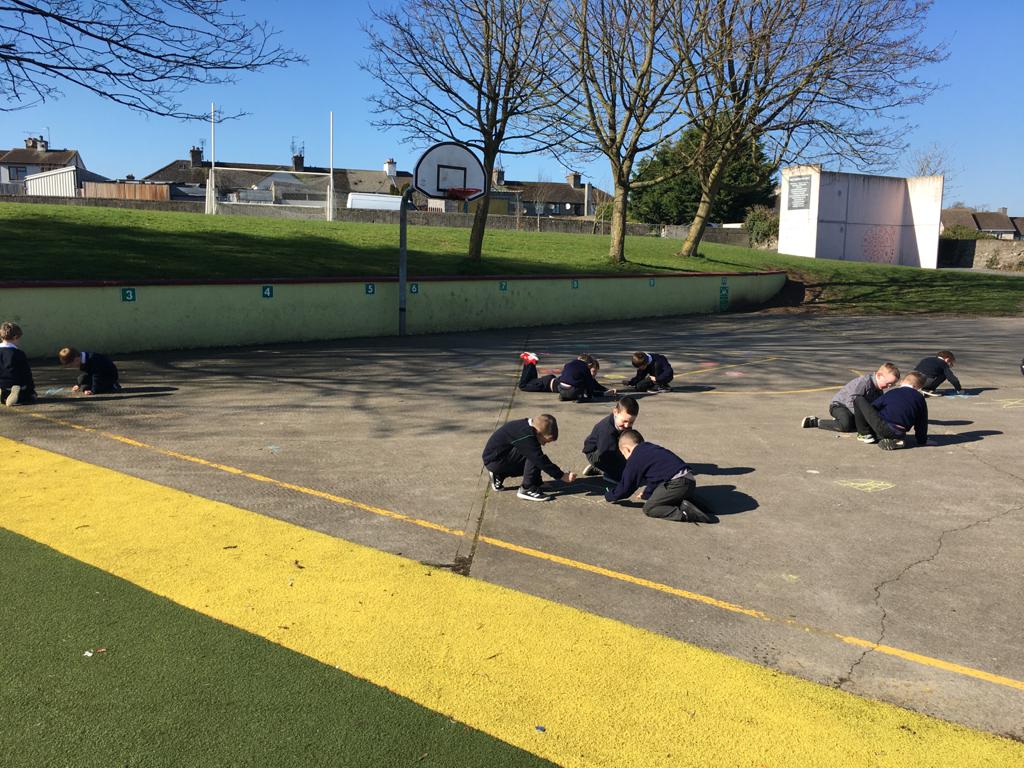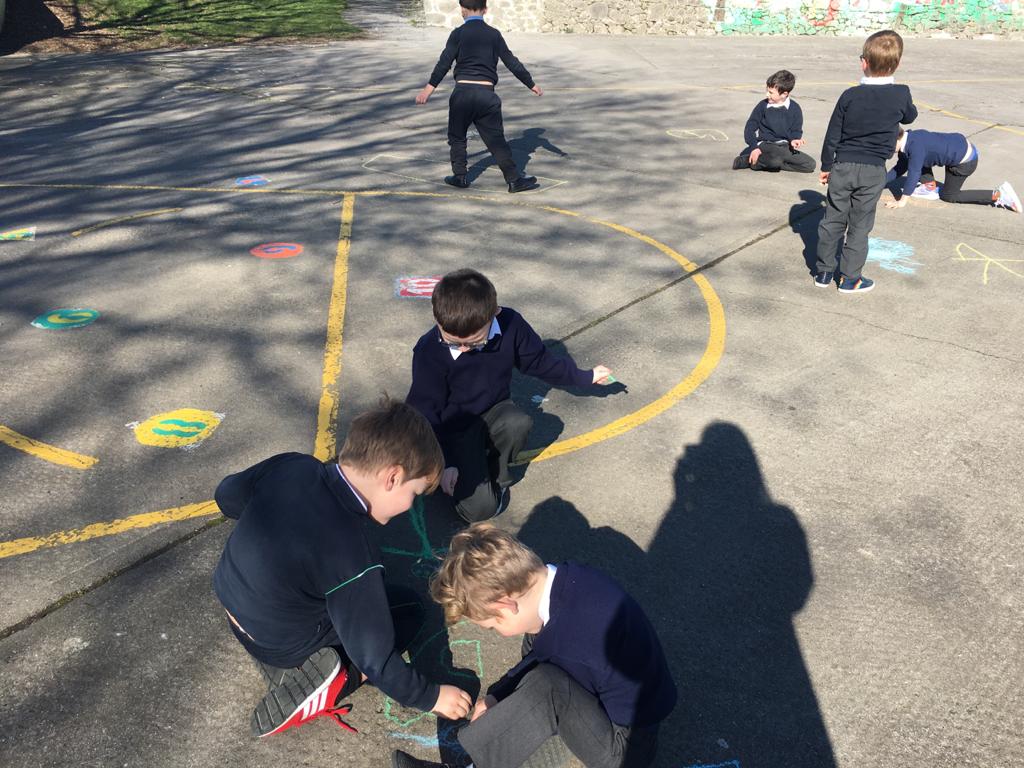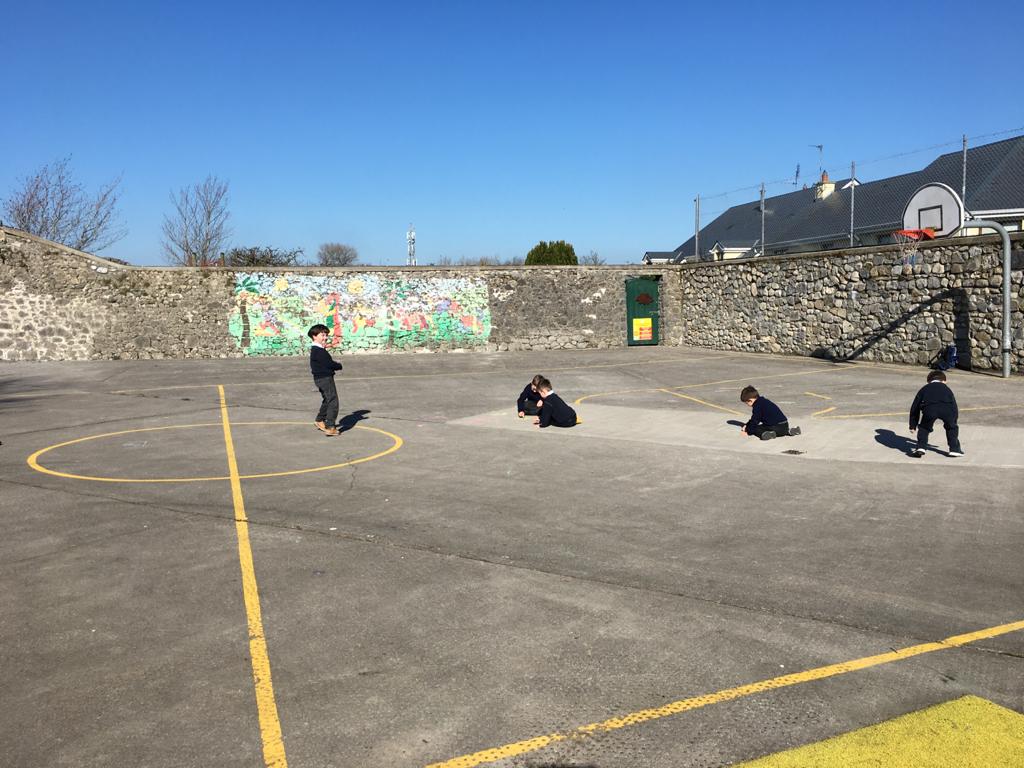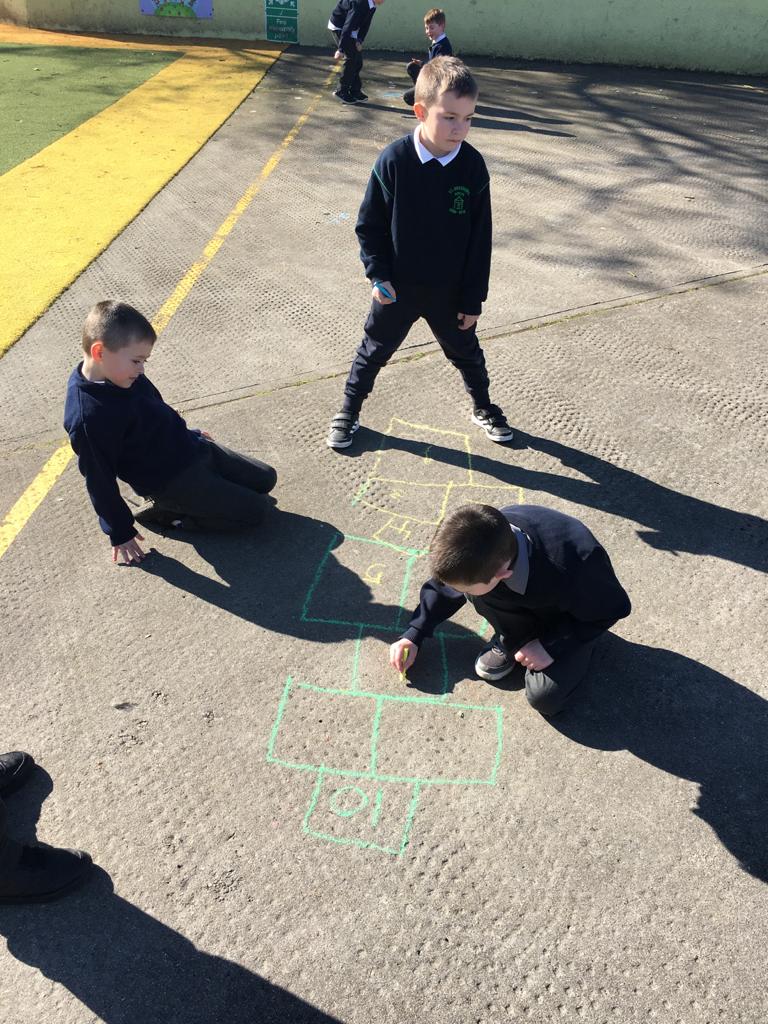 Notice of Enrolment 2021 :
Parents who wish to enrol their child for September 2021 please see below:
The Enrolment Application Form for the 2021-2022 school year is available as follows:
• Download at www.stbrendansps.ie under Forms and Policies
• Email : principal@stbrendansps.ie.
• Contact the school principal Niall Crofton via message on the school facebook page. Leave a phone number and we will call you back.
• Forms can be collected each Wednesday from 11am-1pm at the school with school lunch pack collections if you wish.
• The school has published and displayed an admission notice as required by DES outlining the number of places available in Mainstream / Special classes.
Completed applications can be emailed back or dropped to the school post box at the front gate / posted to:
St. Brendan's PS, Moorpark st, Birr, Co.Offaly
We would hope to be in contact with families confirming places for Junior Infants in the coming weeks and hopefully ( COVID-19 safety allowing) we can run the full induction programme with school visit in June. In the meantime keep safe everyone,
Niall Crofton ( School Principal)
Happy Birthday St Brendans PS Birr – 142 years old today ! – thanks to Brother Denis for joining Mr Crofton at school gate to acknowledge the proud heritage of Presentation Brothers who founded our lovely school back on Oct 2nd 1878 / covid safe celebrations today to acknowledge the event and please God we can create a gathering in future years – lovely photos of some of our school community this morning ❤️
Thanks to Glanmore foods for helping us celebrate school birthday with 200 individually wrapped muffins today so all the boys could enjoy the birthday in a covid safe way – 😀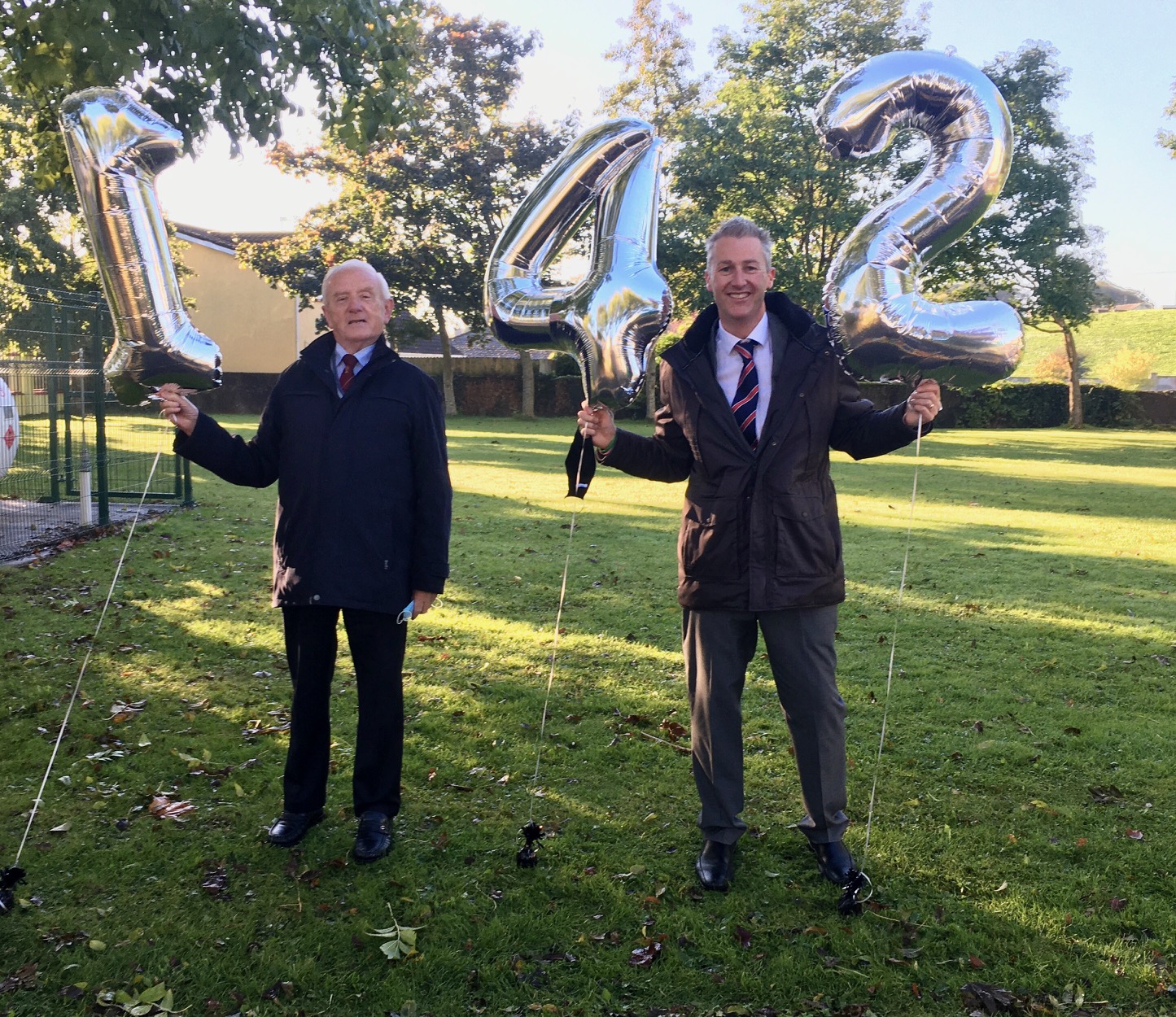 21 school days back and back safely 😀- promoting school attendance is always important for our school as every day counts 👍 this year with COVID-19 the priority is safety at the moment so thanks to the boys and parents for keeping kids at home ur in doubt – symptoms 👏 – so getting 100% attendance this year is not a target – We will acknowledge " sensible school attendance " in our own way during the year – Finishing up from last year 2019/2020 to acknowledge 100% and only 1 day missed to march – presented in their class bubbles – well done boys 👍😀👏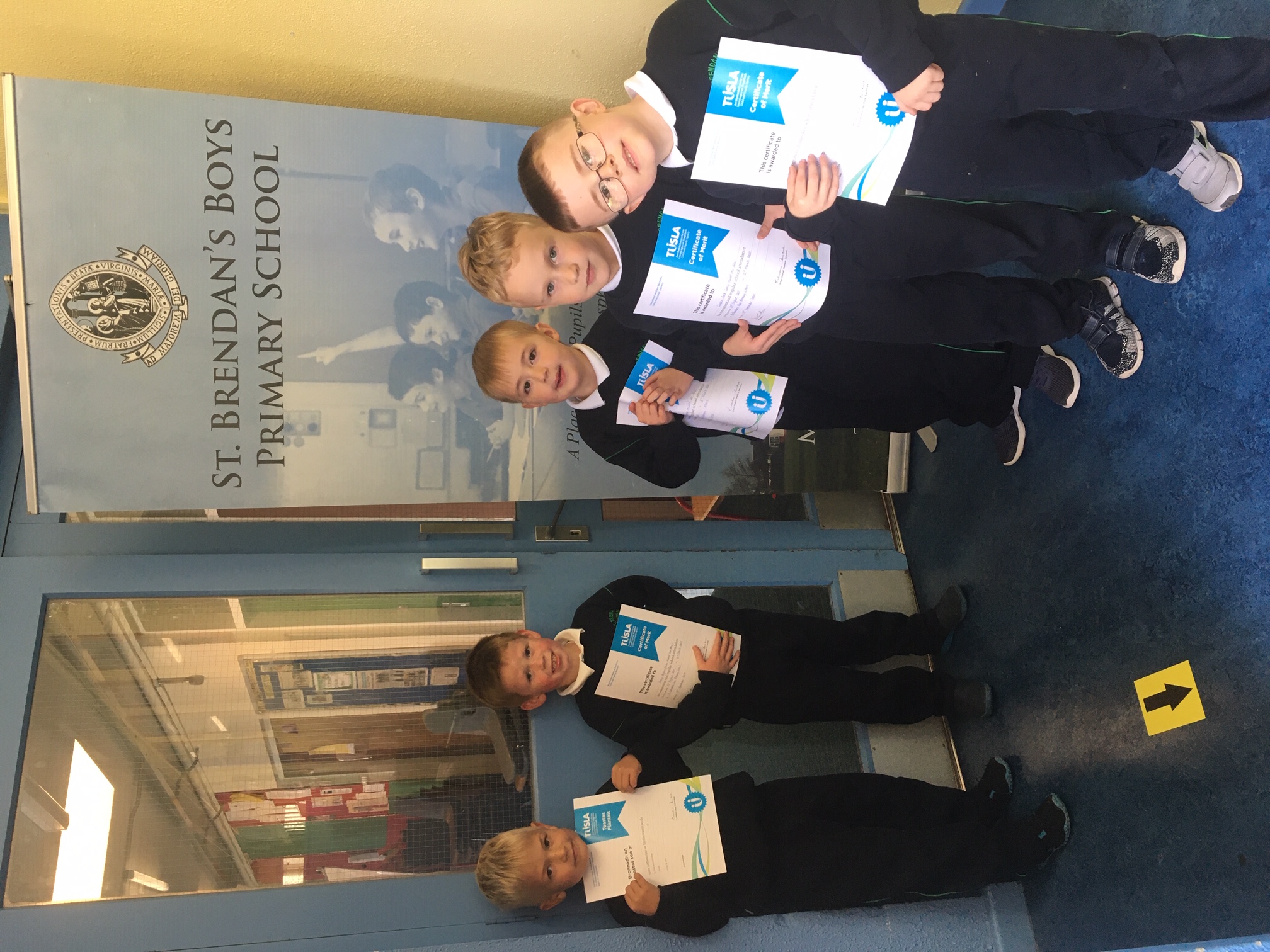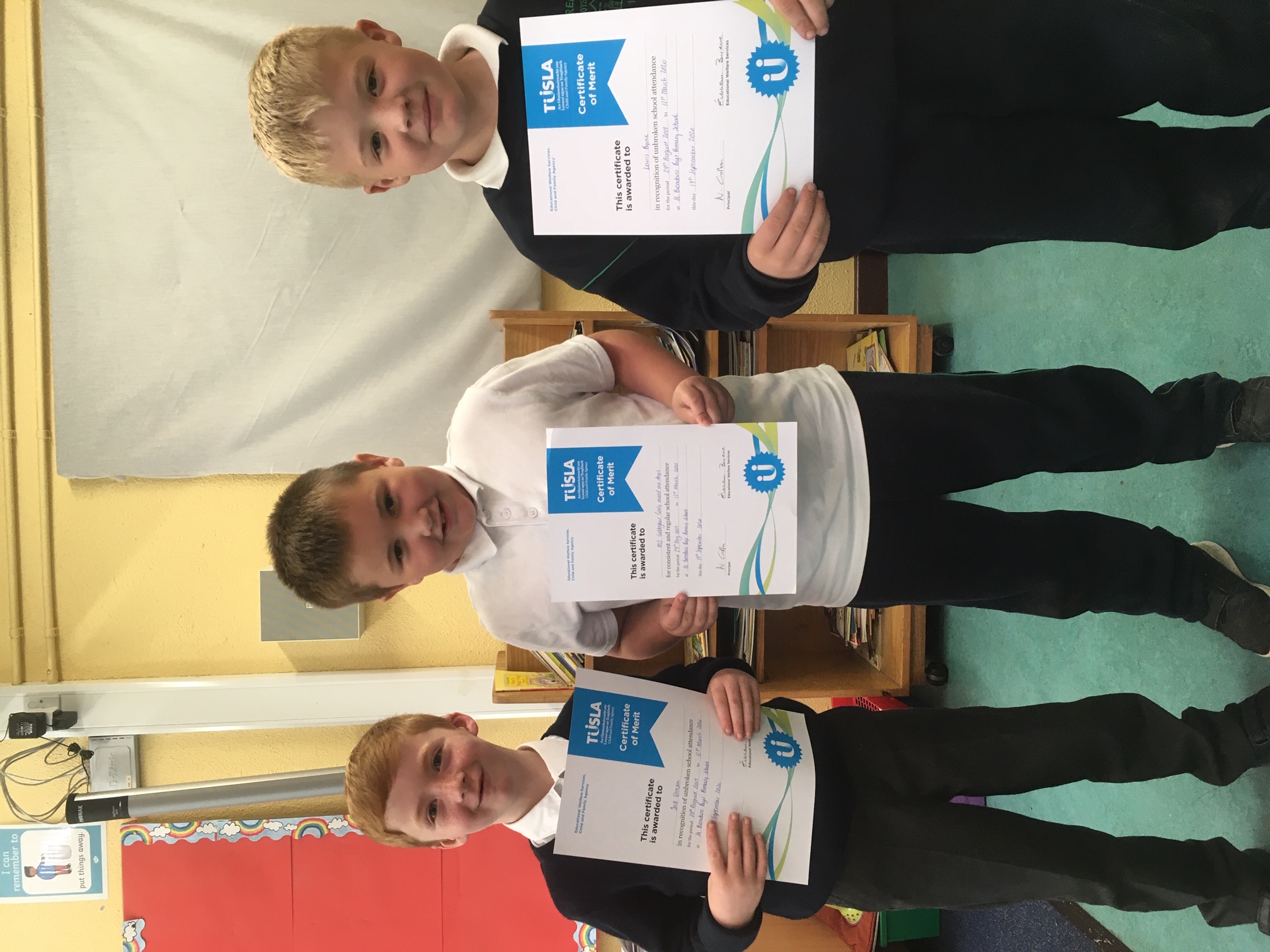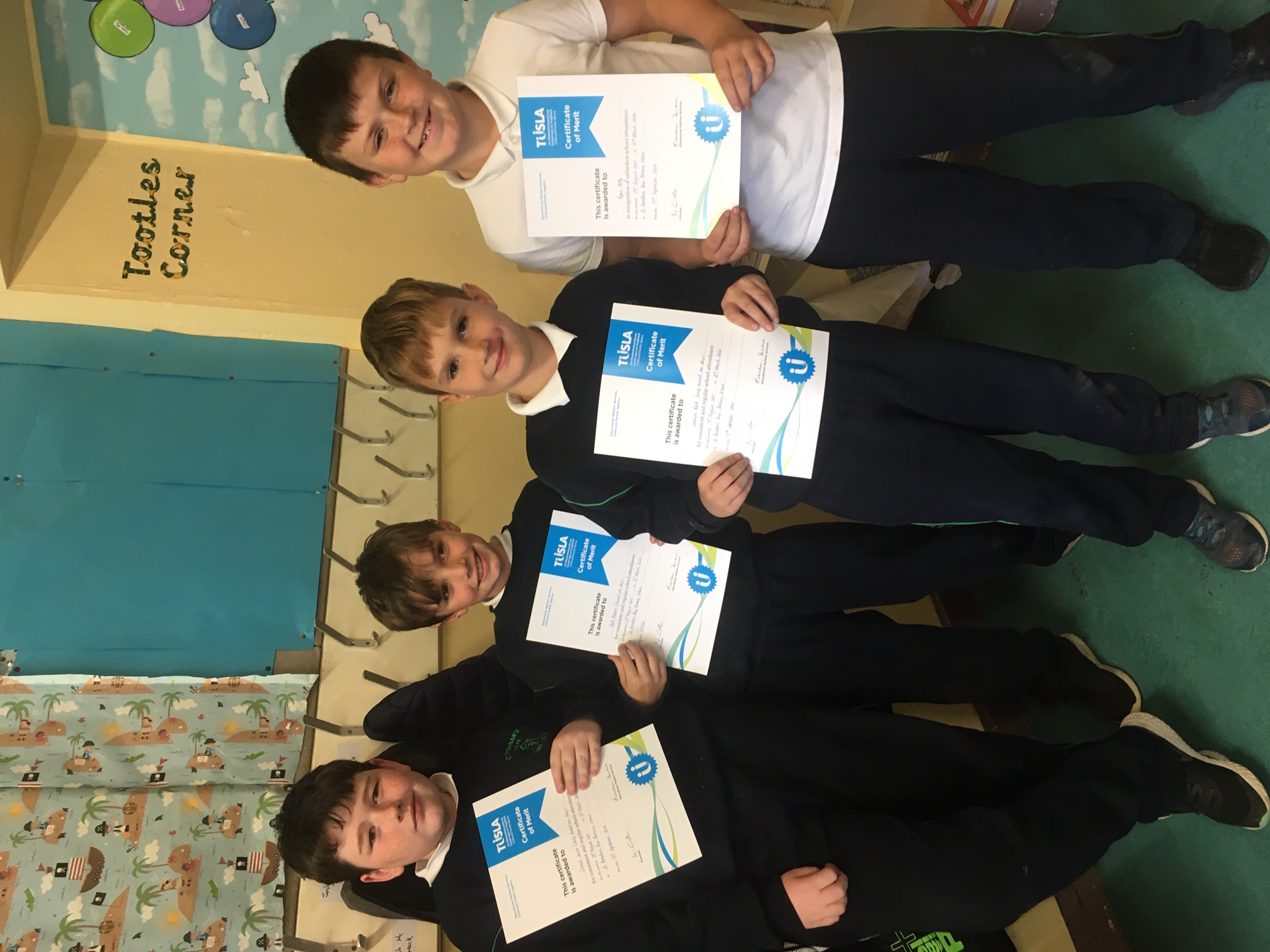 St. Brendan's PS
New COVID 19 Return to school
Drop-off and Collection arrangements
Dear Parent / Guardian, 24th August 2020
The BoM, the School Leadership Team and staff have been working to ensure a safe return to school for all pupils and staff for Friday 28th August. We have now finalised our plans for drop-off and collection of the children every day.
With over 190 boys arriving and leaving via Moorpark st. we have no option but to stagger morning arrival and afternoon dispersal times. This is to support social distancing which we are obliged by the Government to facilitate. We are staggering break and lunch times during the day also so that class bubbles do not mix in any way.
St Brendan's PS appreciates your support as we try to safely reopen the school building. If at all possible we request you not to come onto the school grounds or into the school building unless it is essential. We appreciate that dropping off the Junior & Senior Infant pupils to their line in the yard is essential, but for the older pupils a drop off at the school gate is desirable. Working together we hope to be able to progress the reopening in as safe a manner as possible for all.
We would ask all parents to familiarise themselves with the following drop-off and collection routines for the safe delivery and collection of pupils from school. Please be patient as we endeavour to embed these necessary precautionary and protective practices at the beginning of the school year. They will make sense when you see them in action !
Class Arrival Morning Bell Home Bell
Junior Infants 9.10-9.20am straight to class N/A 12.30pm for first 2 weeks
Then 2.00pm
Senior Infants 9.10-9.20am straight to class N/A 2.00pm
1st Class From 9am 9.10am 2.50pm
2nd Class From 9.10am 9.20am 3.00pm
3rd Class From 9am 9.10am 2.50pm
4th Class From 9.10am 9.20am 3.00pm
5th Class From 9am 9.10am 2.50pm
6th Class From 9.10am 9.20am 3.00pm
Cairdeas pupils can liaise with bus/class teacher to whichever suits family best.
It is imperative that
• Parents wait at front gate / high st gate
• Adults at the gate / in waiting area do not come within 2m of each other
• Parents no longer wait on school yard at 3pm
• Parents no longer sit / wait in school shed at 2pm
• Parents do not try to have meetings with members of staff in the playground at drop-off and collection times – meetings between parents and teachers can only take place by prior arrangement and cannot take place indoors. We will establish a safe and accessible means in coming days and let you know how to arrange.
• all parents adhere to the drop-off and collection plans as outlined below
Drop-off Notes
All infants go straight to class for the first 2 weeks.
Parents can walk them to the school door at carpet area and then leave immediately.
All boys from 1st-6th class must to left by parents at the school gate- Supervised from 9am / 9.10am
Collection Notes
We will obviously work around any families who must collect from Mercy Primary at 2.50pm so just let us know if there are any issues. We can work around siblings leaving 2.50pm or waiting till 3pm also once we hear from parents.
Message from Allianz insurance
The school will open to receive pupils at the hour of 9.00am. No responsibility is accepted for pupils arriving before that time.
Boys must go to their own class areas on the yard during this time. If raining we will go straight to classrooms.
Junior Infants
The first day of school for Junior Infants is THURSDAY 27th August to allow the boys have that special first day experience. Each boy has been given a time slot from 10.00am till 10.30am in groups of five. Each boy is allowed 2 family members max to bring him to school. These adults can come inside the school but MUST wear face masks. We ask them to then leave as soon as possible before the next set arrives. On this day they will all finish at 12.30pm and teacher will walk them down to the front gate.
Junior Infants will finish at 12.30pm for the first 2 weeks as informed already by the school. Parents are asked to wait at the area just inside the front school gate and teacher will walk the boys down to you as there will be other classes on the yard. From Monday 14th September the boys will finish at 2pm. ( See arrangements above)
le meas,
Pat Teehan Niall Crofton
Cathaoirleach, An Bórd Bainistíochta Príomhoide
St Brendan's PS School_Response_Plan_2020
PLEASE SEE LINK TO SCHOOL PLAN ABOVE –
Whilst we feel our plan is detailed , safe and achievable- we are still aware that return to the classroom will be different this year ! 🙂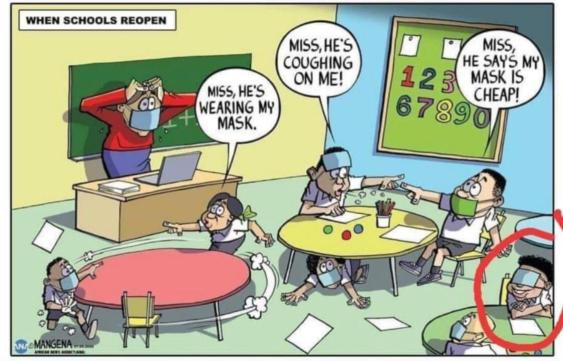 Dear Parent / Guardian, Staff Member, 20th August 2020
RE: Physical Distancing and Safe School Attendance
We are currently working on upgrading our procedures and routines within the school to ensure that there is as much Physical Distancing as is possible in our building. We will apply physical distancing in a practical and sensible way, recognising that the learning environment cannot be dominated by a potentially counterproductive focus on this issue.
Some parents have worries over their child being separated from their friends in class by being in a different "POD". However our smaller class sizes (Max 24 – Min 20) allow for each class to exist as a bubble and to use physical distancing , excellent hand and personal hygiene so that there is no need to create class pods. They would be less effective and cause far more anxiety and worry for pupils, parents and staff alike.
Physical Distancing will be achieved in two ways: –
Increasing Separation. This will be achieved by re-configuring the classrooms to maximise physical distancing- Please see our latest facebook post as an example of a room. Each class will be referred to as a bubble and we will ensure that there is as little contact as possible between children in different bubbles. Children who are supported through our special classes and Special Education team ( learning support) can continue to integrate as their own "POD" within the class bubble.
Decreasing Interaction. This will be achieved by decreasing the potential for children from different bubbles to interact. There will be marked routes for various bubbles to enter and exit the school and to access their classrooms. Bubbles will have different mid-morning and lunch-time access to the playground. We will make these routines enjoyable activities for the children, emphasising safety at all times. We are finalizing the details of staggered opening and closing school times and please rest assured that they will allow for pupils to come to and from school in a safe and orderly manner and also be mindful of similar times with Mercy Primary ( Siblings)
Parental responsibility : While all children will be welcome back to school, we would remind parents that, where children are displaying colds, coughs or flu like symptoms, they should not be sent to school. Children who display such symptoms in school will be isolated and parents asked to collect them from the school.
Children who have travelled from countries not on the Green List should not attend school during the 14-day self-isolation period
Further information on COVID-19 symptoms in children is available at: –
https://www2.hse.ie/conditions/coronavirus/if-your-child-has-symptoms.html
Teachers will make children aware of the proper hygiene procedures regarding hand washing and etiquette related to sneezing, coughing or spitting. We would be grateful if you could also emphasise safe behaviour in this regard to your children at home as part of the preparation for returning to school.
School attendance- The Department of Education has instructed ALL pupils to return to school this September. Any parent who is worried or anxious about this is encouraged to contact their GP and school. Our school will assist any pupil who is certified as high risk with their education through distance learning until they can return fully.
Our aim remains to re-open the school in an orderly safe manner, while reassuring the children and making them feel comfortable, safe and relaxed with their friends in the new school environment. This will be achieved by all of us working towards this common goal.
Le meas
____Pat Teehan__________________________ _Niall Crofton_________________
Cathaoirleach, An Bhóird Bainistíochta Príomhoide