Category: 'Friendship'
The sunny weather 🌞and being back at school with friends in senior infants – Magic !! 😎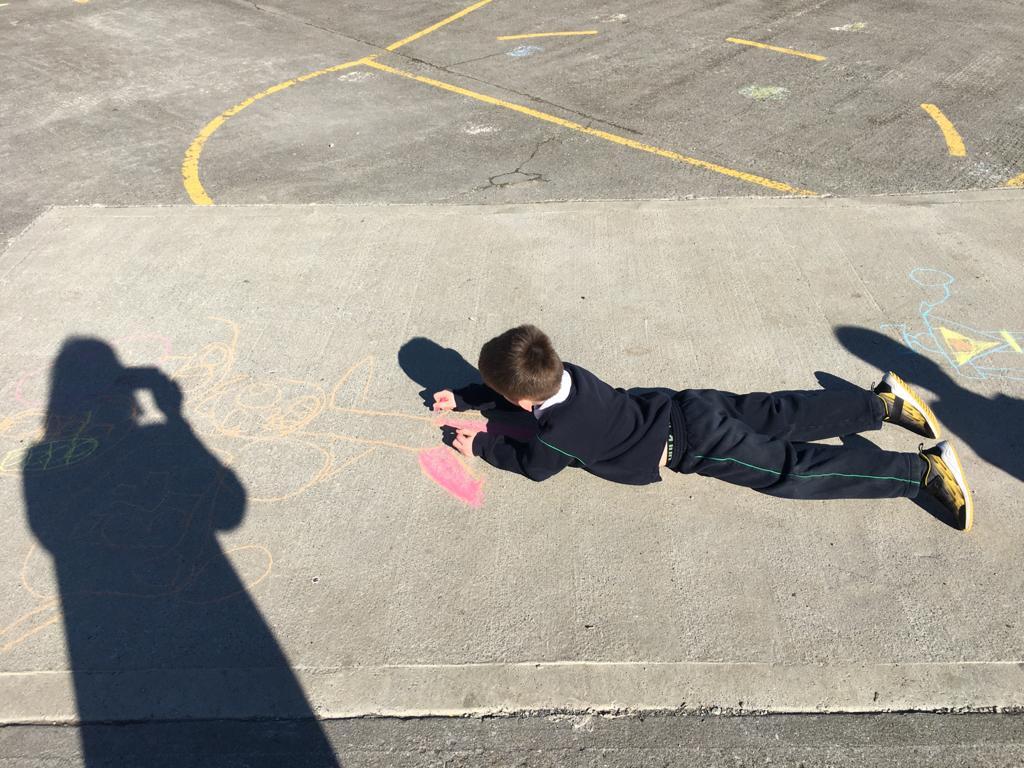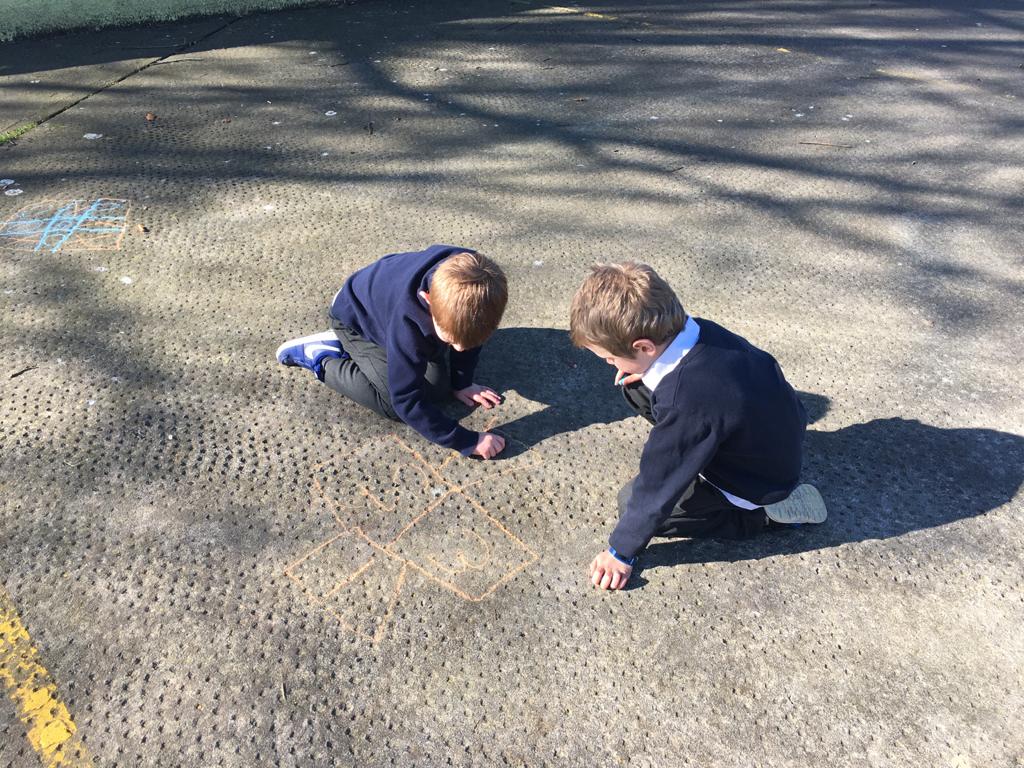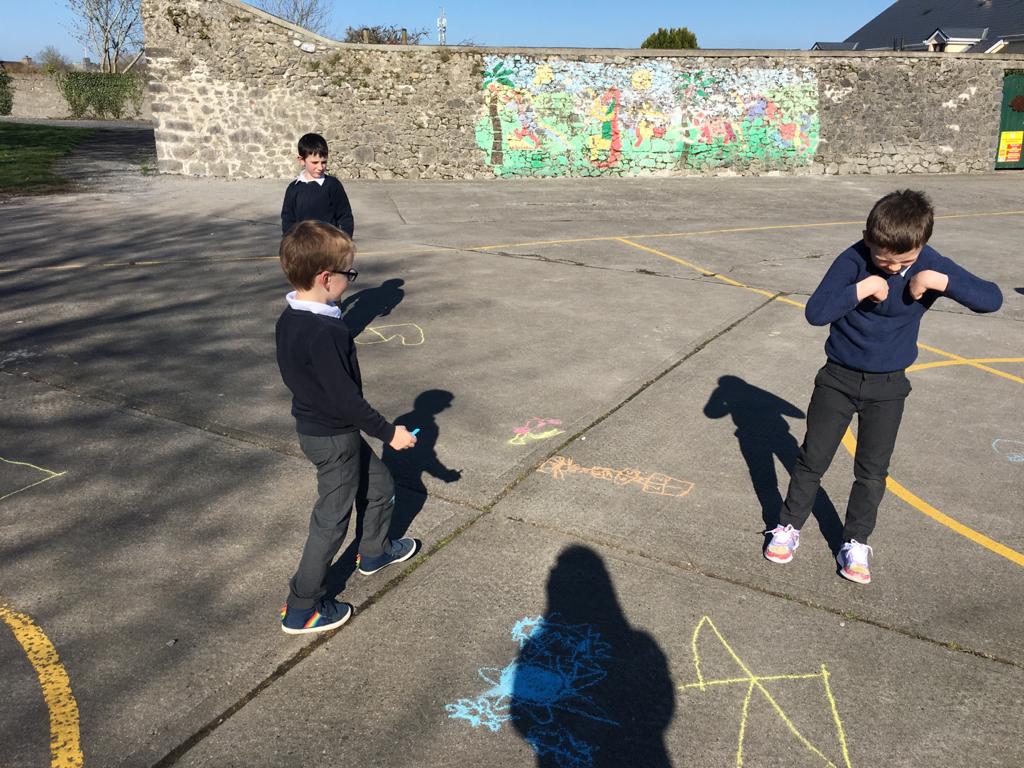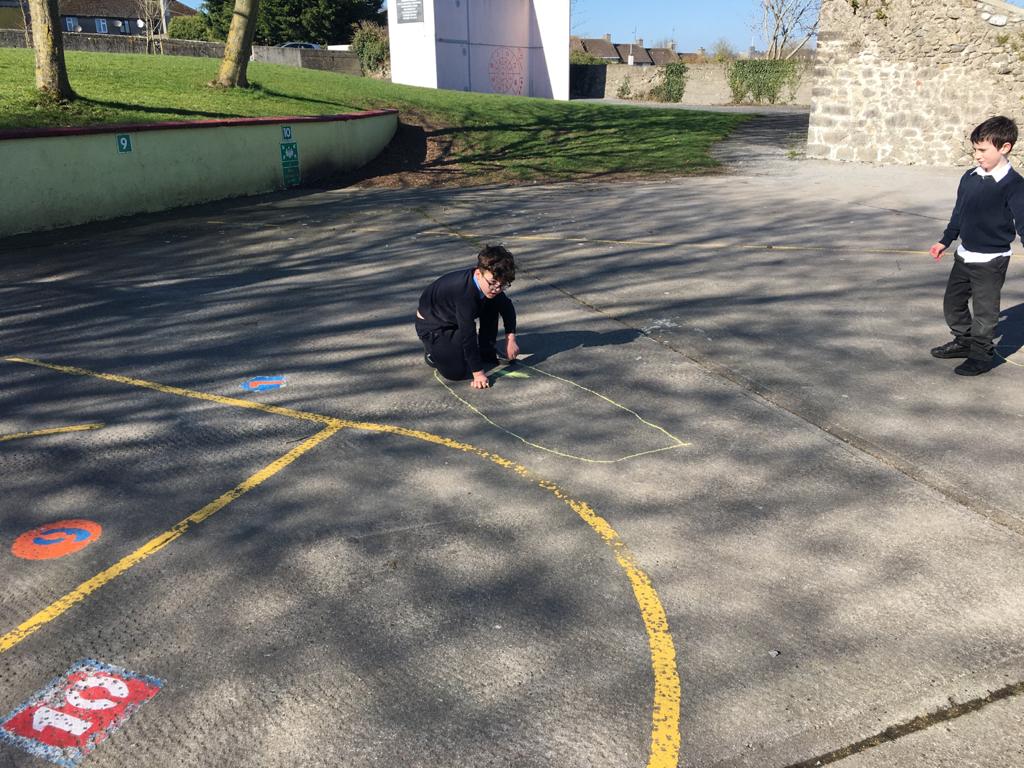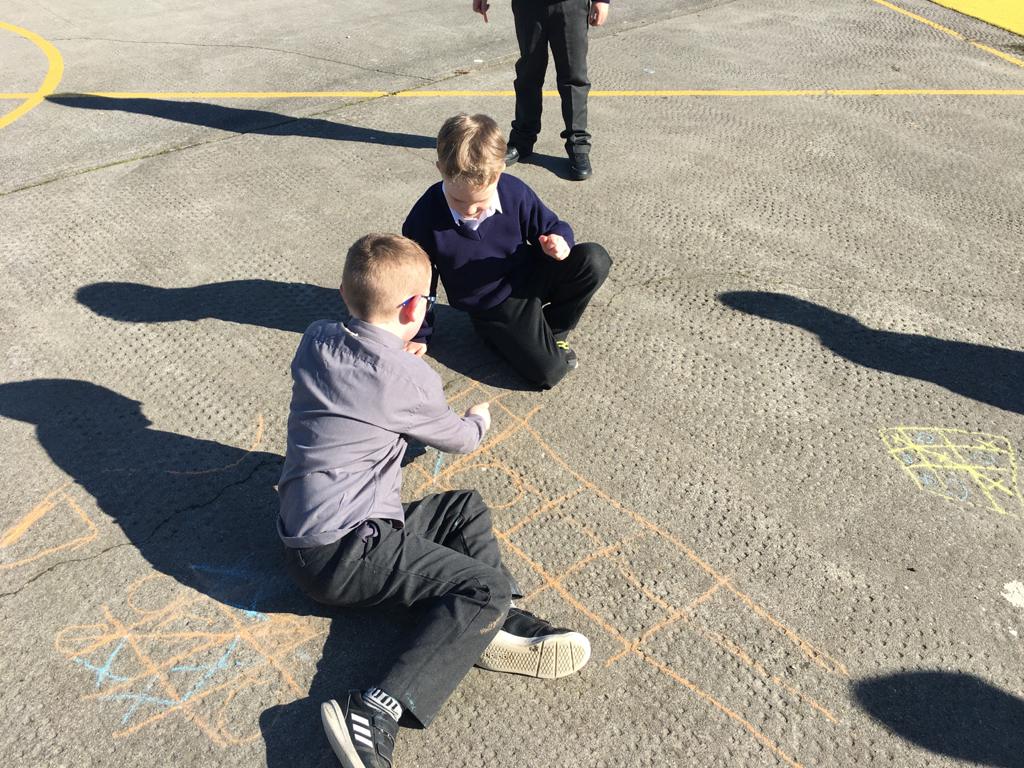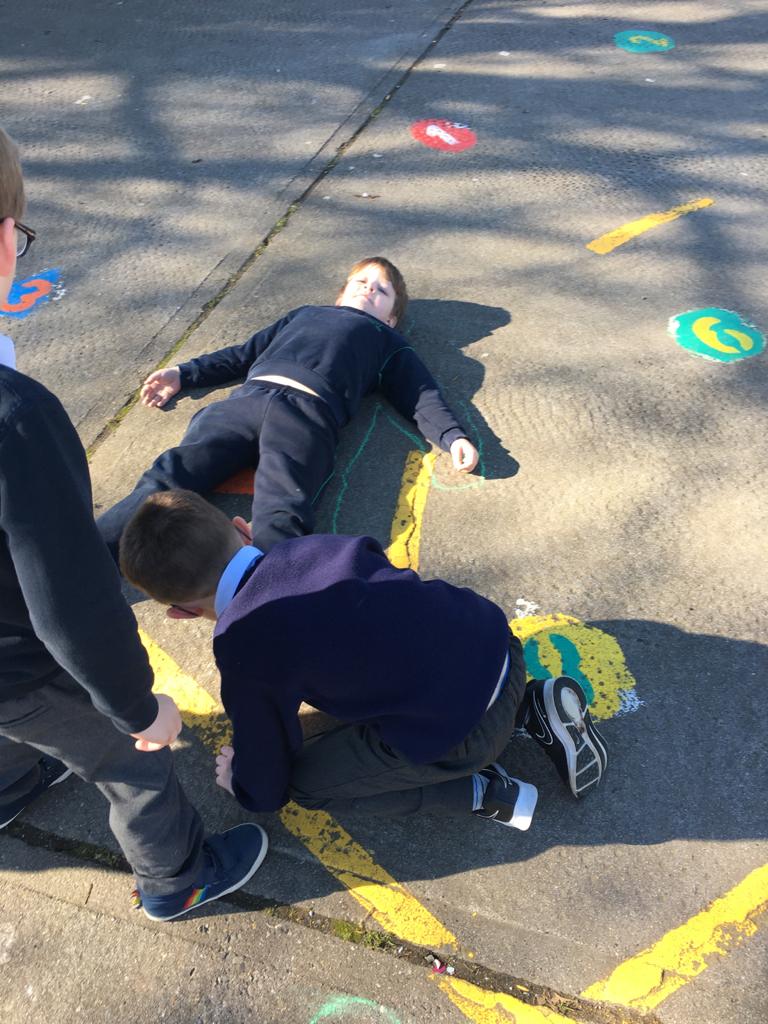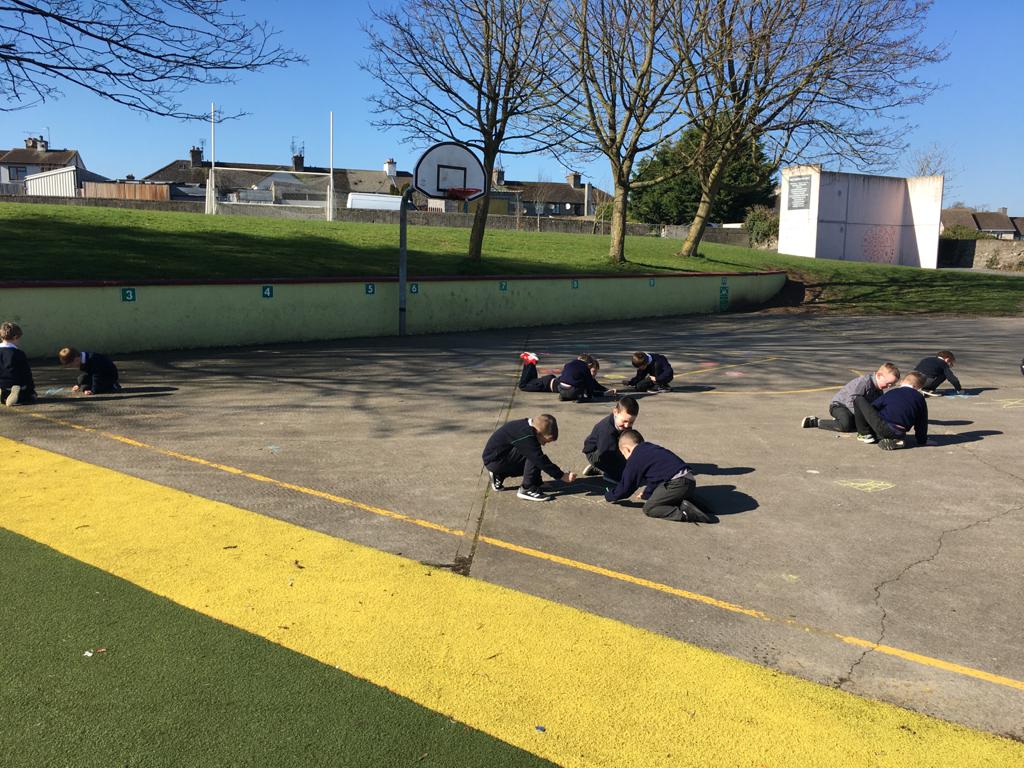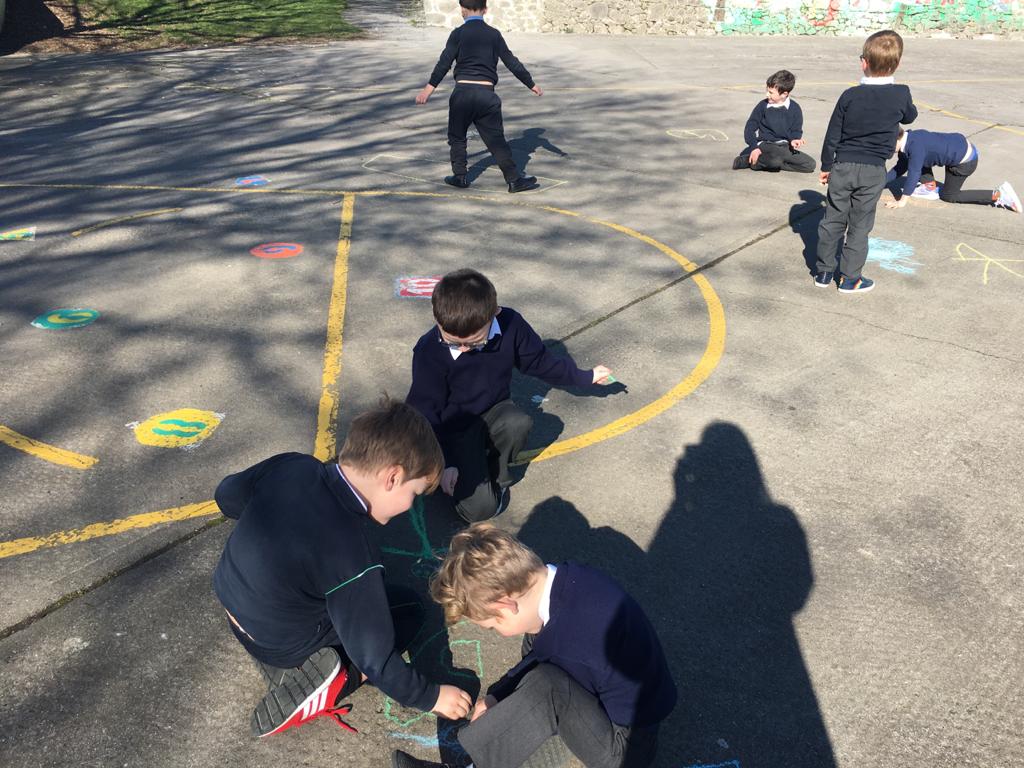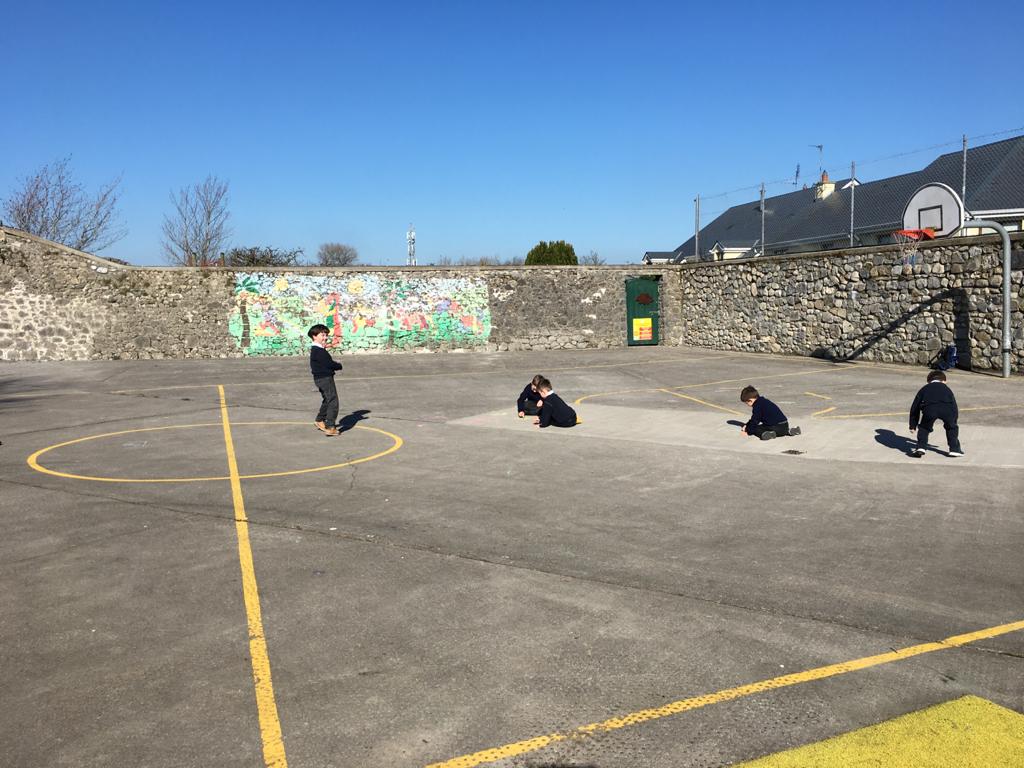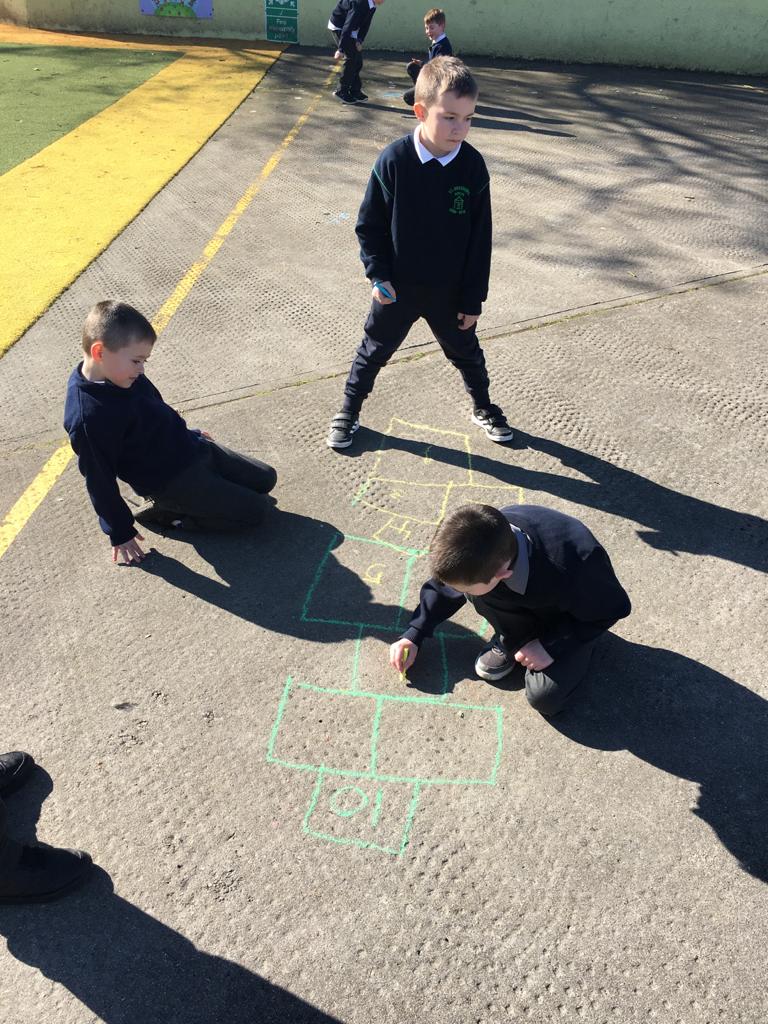 The boys in third class designed art for the Luminaries Project. Their art work coincided with a short tale from years ago and the final product was displayed on the wall of St. Brendan's school. The boys really enjoyed their animations coming to life.  I want to wish all the boys and their families a very happy, peaceful and safe Christmas this year. See you all in the New Year.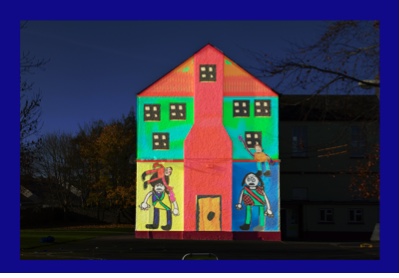 ❤️Birr ❤️ Birr ❤️
This Christmas the town has really supported our boys yet again 👍
Thanks to Tom Kelly of Kelly office supplies ( proud past pupil 😀 ) for sponsoring great prizes for our school Xmas colouring competition- Thanks to our talented staff member Ms Michelle Makim for designing the picture titled " Christmas in Birr " Well done to the winners who were presented with their prizes last week by Tom. The winners and selection of excellent entries are on display on Main Street over the christmas if families want to view when out for a stroll- thanks to Michael Lyons for kindly allowing us to use the shop front – our effort at adding some Christmas cheer to the town this year 👍 #shoplocal #keepsafe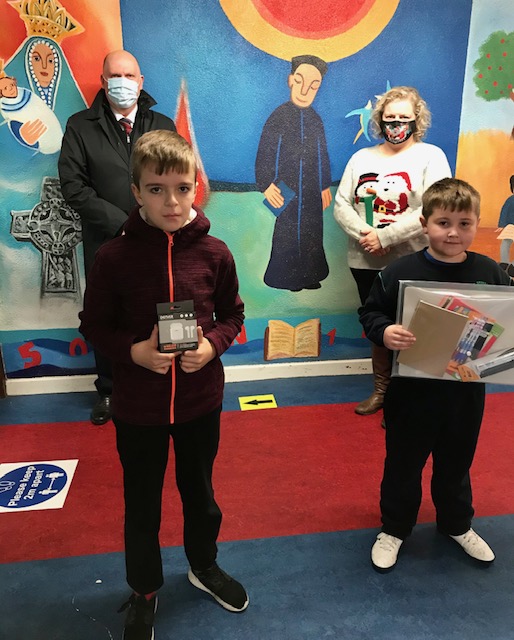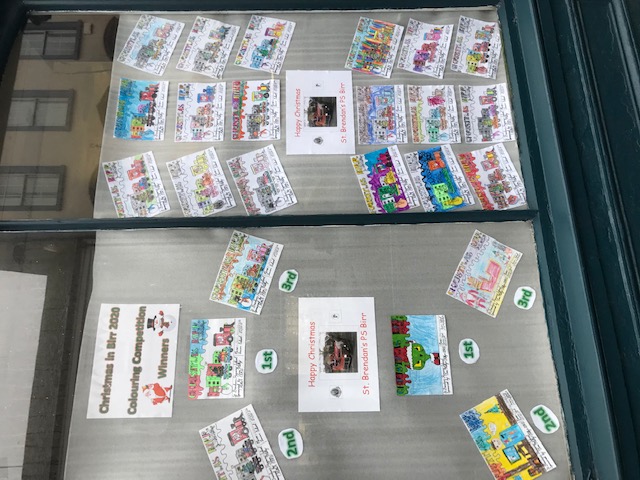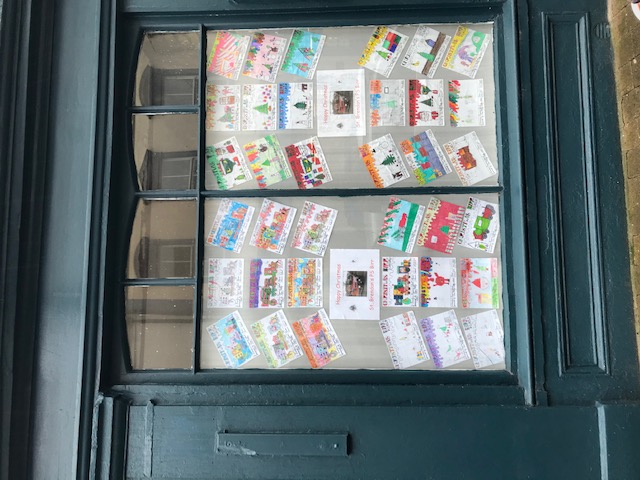 St Brendans PS proud today to celebrate " international migrants day 2020" – we have many international students who consider Ireland and Birr home❤️ Radwan came today to present us with a damask rose and a jasmine plant which are both associated with Syria and the capital Damascus- the boys from 5th with their buddy Abdel delighted to accept and we will plant and mind them 😀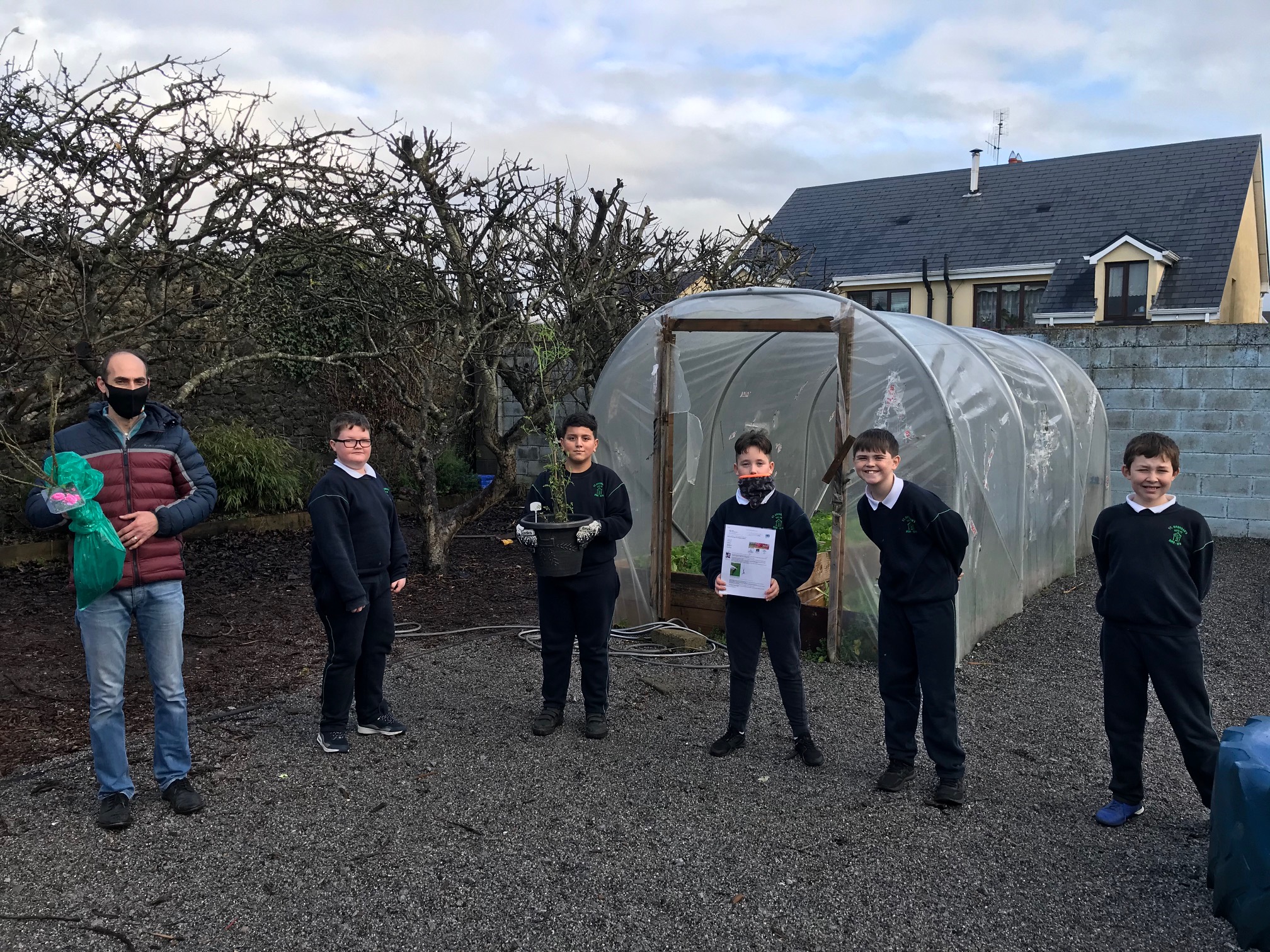 Class Christmas performances
One of the highlights of each year is where each child is involved in a christmas performance ranging from singing to playing music to drama to art exhibitions. This year with COVID it is more important than ever for families to share in the joy of each childs involvement. We have recorded each class over the past few weeks and will publish on our YOU TUBE CHANNEL. This will allow parents to watch on their TV / Device and allow grandparents etc to watch also. We also recorded the Junior Infant nativity via FACEBOOK LIVE and this can be played / viewed anytime.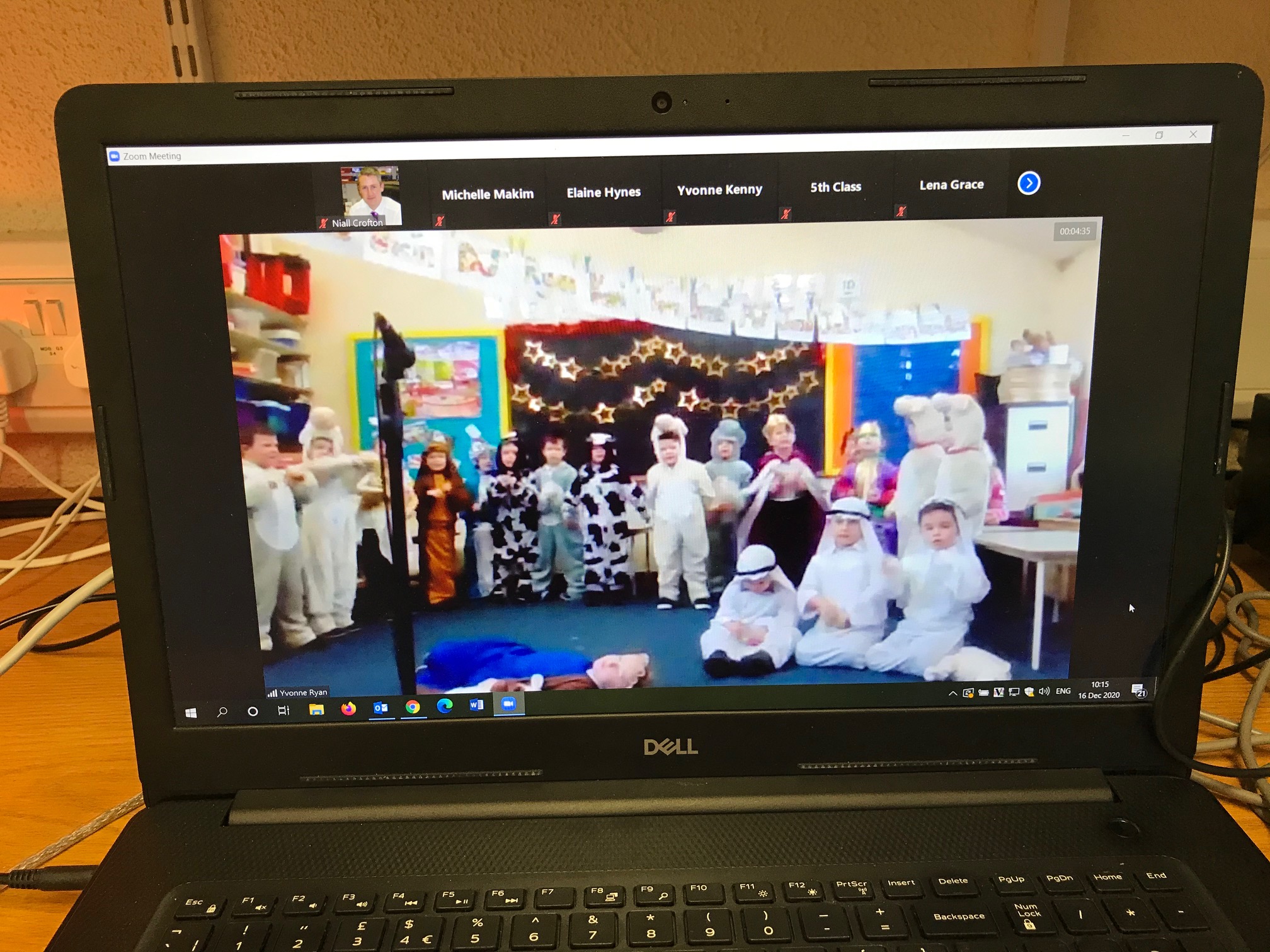 Happy Birthday St Brendans PS Birr – 142 years old today ! – thanks to Brother Denis for joining Mr Crofton at school gate to acknowledge the proud heritage of Presentation Brothers who founded our lovely school back on Oct 2nd 1878 / covid safe celebrations today to acknowledge the event and please God we can create a gathering in future years – lovely photos of some of our school community this morning ❤️
Thanks to Glanmore foods for helping us celebrate school birthday with 200 individually wrapped muffins today so all the boys could enjoy the birthday in a covid safe way – 😀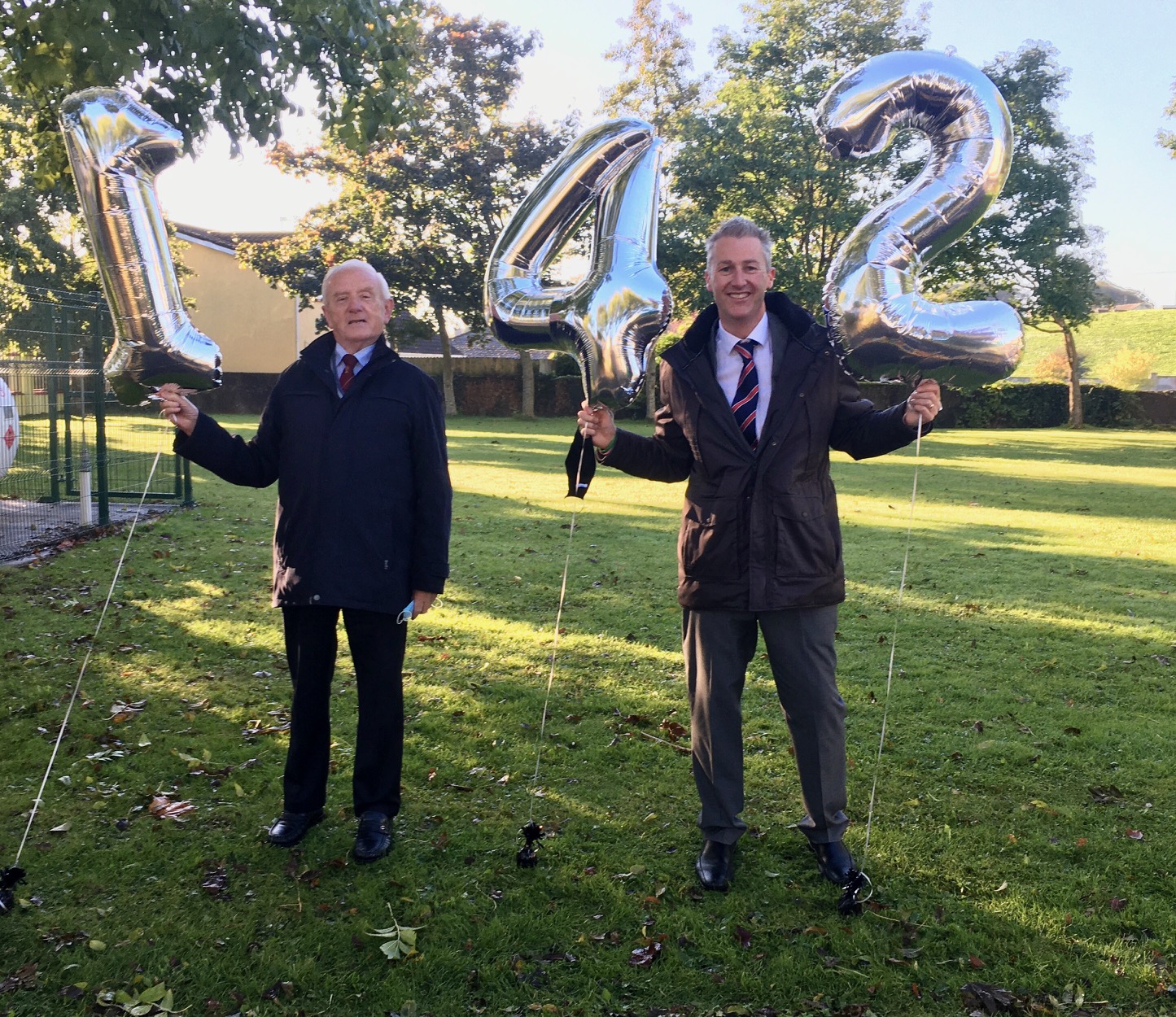 St Brendan's PS School_Response_Plan_2020
PLEASE SEE LINK TO SCHOOL PLAN ABOVE –
Whilst we feel our plan is detailed , safe and achievable- we are still aware that return to the classroom will be different this year ! 🙂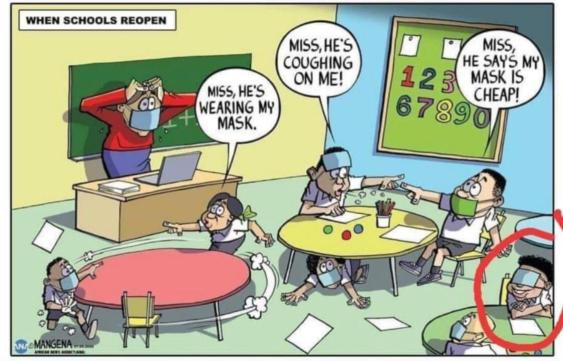 Details of camp and COVID-19 safety arrangements are enclosed in this mail.
Kind regards,
Niall C
Summer camp information for parents
The purpose of this new scheme announced by the Minister of Education in June is to assist pupils who are experiencing social or academic difficulties in language and numeracy and who would benefit from a week-long Summer Camp with a very small teacher-pupil ratio ( 12:1) The aims of the Summer Camp Programme are to:
o Support pupils in literacy and numeracy development
( Through re-establishing some learning routines each day)
o Support pupils' social, physical and emotional wellbeing ( Through fun and games each day)
o Enable pupils to build relationships with peers, teachers and to support their reconnection
with school
• Provide a variety of rich educational experiences for pupils in a range of environments, fostering a
sense of their wellbeing, belonging and creativity, and which promotes their confidence in learning.
That each pupil would enjoy fun activities such as PE / ART / MUSIC during the day.
Support pupils who have difficulties with READING / MATH by use of technology at the programme.
• Dates- Monday 17th – Friday 21st August 2020
• Venue- St Brendan's PS Birr
• Teachers- Ms Pilkington / Mr Cunningham / Ms Grace
• Times- 22.5 hours over 5 days: 10am-2.30pm
• COVID19- Schools are required to operate camps in accordance with the relevant public health guidelines so therefore all safety precautions will be in place to protect pupils and staff.
• Cost- Free – Funded by the DES
• No Uniforms- Casual clothes
• Great pupil teacher ratio – 1:12
• Pupils must provide their own transport to and from the camp
• Healthy and filling Lunch provided every day- Rolls / Supermacs on Friday !
• Same school rules- Code of Behaviour applies
• Excursions and activities – castle / park / library – (within health guidelines)
NOTE – We only have 36 valuable places to fill in a school of nearly 200 boys so we ask you to either accept fully or decline a place so that we may pass the offer on to another pupil- 24 hour decisions please
Another zoom milestone ! 1st ever zoom meeting for parents of junior infants starting in September 😀 Thanks to all the parents who managed to join us and thanks to Ms Hennelly and Ms Ryan for their helpful tips and advice 👍 Roll on September 😃
St Brendan's PS Birr – Class of 2020
We were so proud to say a huge thank you and congratulations to our 24 boys from 6th class last Wednesday night as they "graduated " primary school.
In light of NPHET recommendations we held a " virtual Graduation " via ZOOM which was a great success.
The boys all wore their special " Class of 2020 " hoodies which were purchased for them all by our generous Parents Association and BOM.
All were welcomed the large crowd who logged on with passwords and thanked for adapting to use technology for this event.
Mr Crofton then shared a video montage of their photos from the past 8 years and their great activities from this year ( See our YOU TUBE channel)
The boys and their wonderful families heard some words of wisdom from Ms Lena Grace ( class teacher ) and Mr Niall Crofton ( School Principal).
The boys were thanked for their good example and leadership especially during the COVID19 closure where 6th class boys really engaged with school learning activities through SEESAW.
Their stats for May/June were incredible with 79% engagement and 1657 activities / journal entries. Setting the standard and leading from the front !
Mr Cunningham then shared the reflective and thought provoking story of the Pencil / pencil maker.
The boys then shared some of their best and favourite memories with the virtual crowd which was lovely.
Ms Dani Dunne ( SCP) then congratulated the boys on completing a great transition programme this year and wished them well next year at their new schools.
Finally the boys decided to become the 1st ever class at St Brendan's to create a TIKTOK movie –
We showed their contributions to great fun and laughter.
All that was left was to wish all a safe and happy summer and we will meet for part 2 of the Graduation in late August ( NPHET allowing of course).
The boys will share their traditions hero projects and speeches with the outside crowd for this long standing tradition that hopefully not even COVID19 can stop !
Best wishes to all our school community for the summer break, NC
https://youtu.be/bCpcFTtrJn0 6th class 2020 – Photo movie of their past years at St Brendans PS
https://youtu.be/1aghRIzTejQ 6th class TIKTOK movie !!!
Niall Crofton
(Principal Teacher)