Category: 'Friendship'
June 27, 2023
June 1, 2023
May 28, 2023
Congratulations to our 2nd class boys who made their first holy communion last Saturday. We hope you all enjoyed your special day.
Many thanks to all school staff for preparing the boys so well and to Fr. Tom, Fr Anthony and Joan for their help throughout the year.
Congratulations to our 6th class boys who made their Confirmation yesterday. We hope you all enjoyed your special day. Thanks to Bishop Fintan, Fr. Tom and Fr. Anthony.
Thanks to all school staff who helped prepare the boys throughout the year.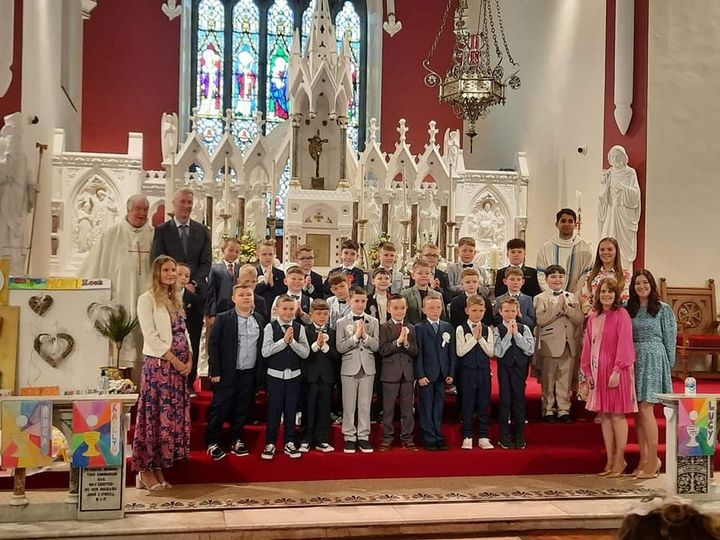 May 28, 2023
Fantastic to have " French " being taught to all our boys in 3rd -6th classes this term with Ms Abidi- great opportunity to dev an appreciation and interest in a European language thanks to the say yes to languages programme 🙌 @langsconnect_ie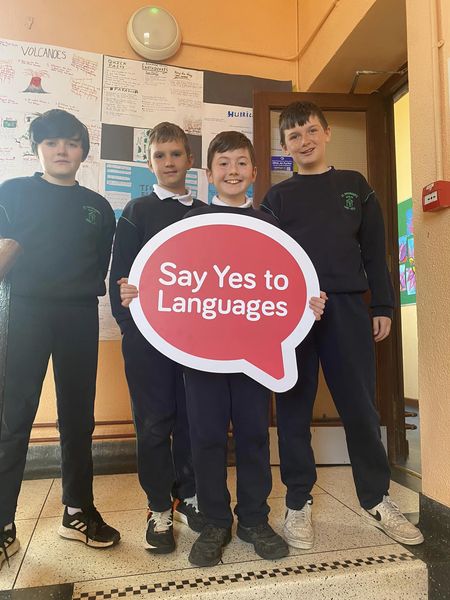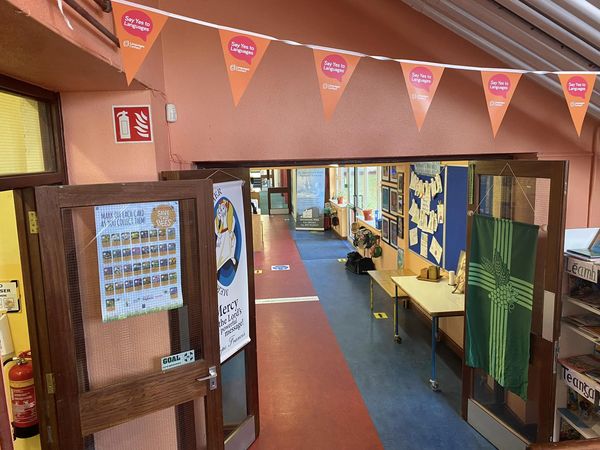 March 31, 2023
Transition to 2nd level
Lovely transition session for our 6th class in March with Ms Cusack from @stbrendansbirr with some fantastic past pupils ( Keelan / Dylan / Vincent and Zmarak) chatting with the boys about second level school- Thanks to Dani from SCP for supporting and the boys in 6th also enjoyed a town treasure hunt and a ceili ( seachtain na Gaeilge) with the other 6th classes from Mercy Primary and Oxmantown NS as part of this programme.
Thanks to HSCL Ms Hennelly and SCP for their work in this area.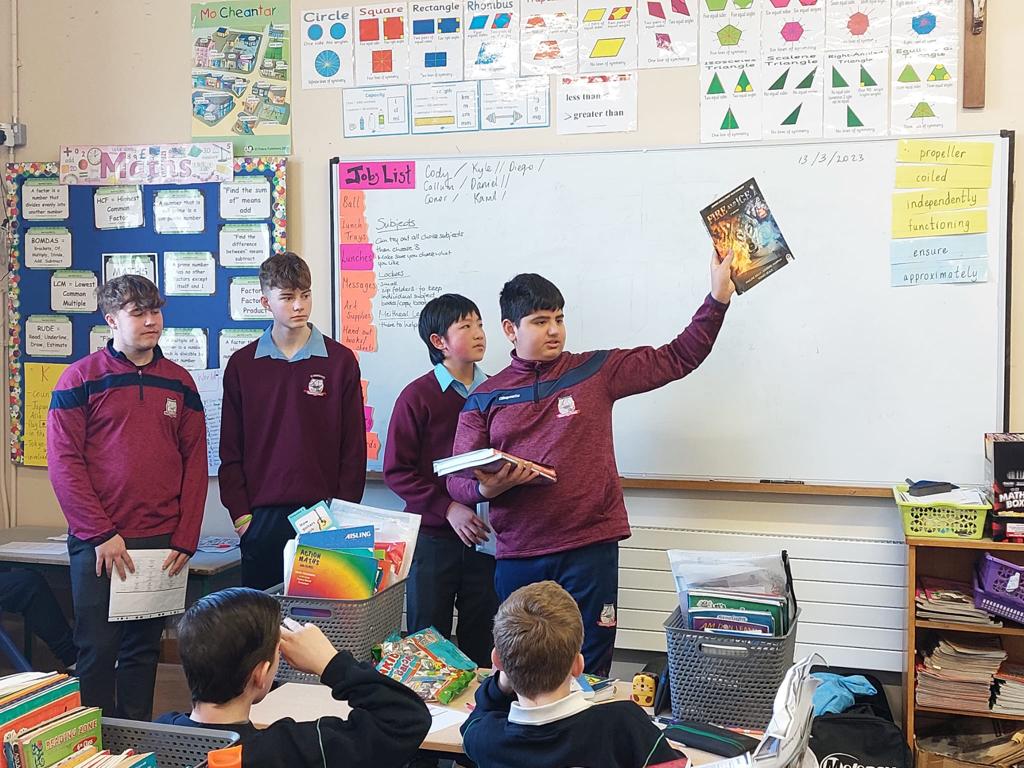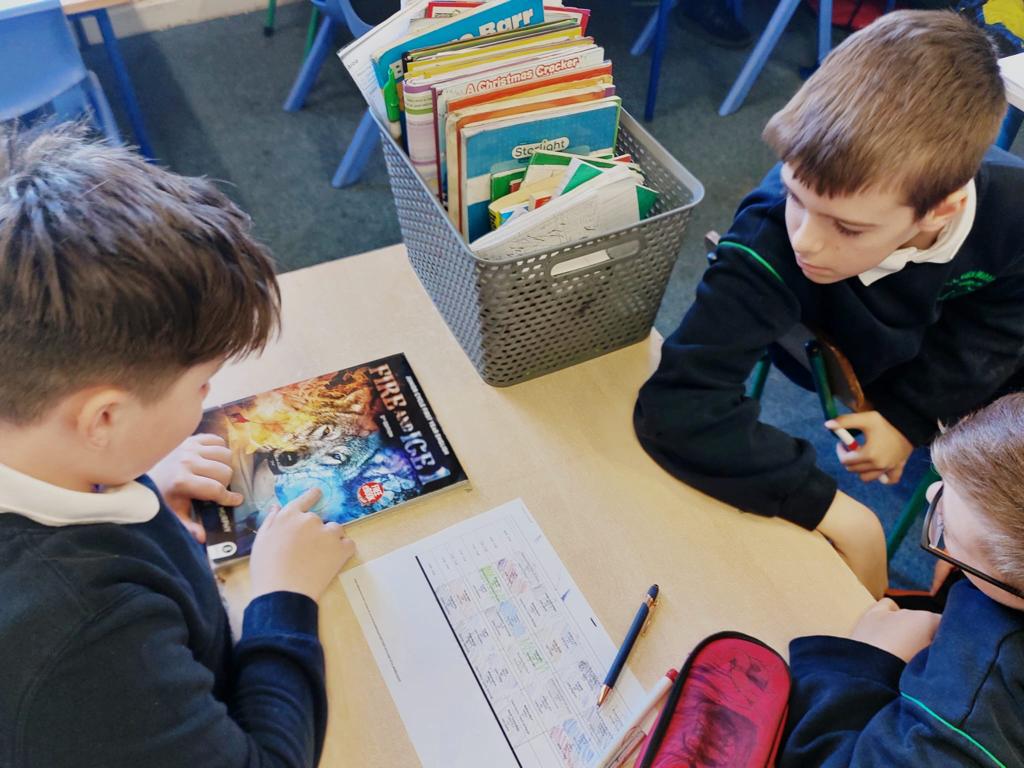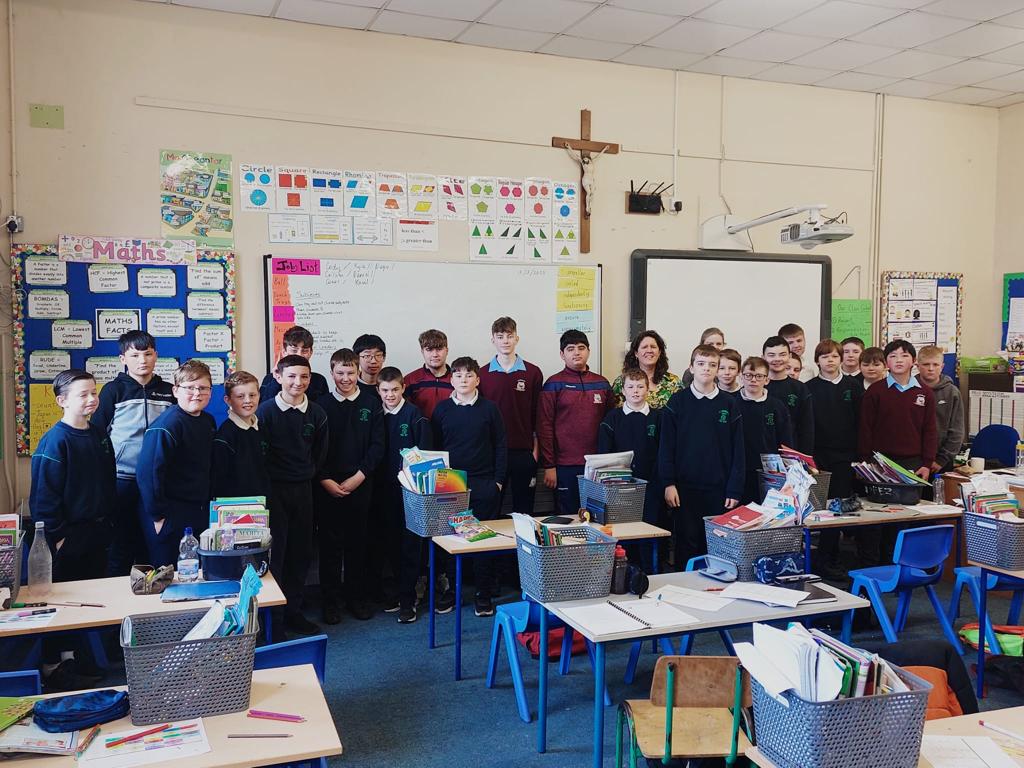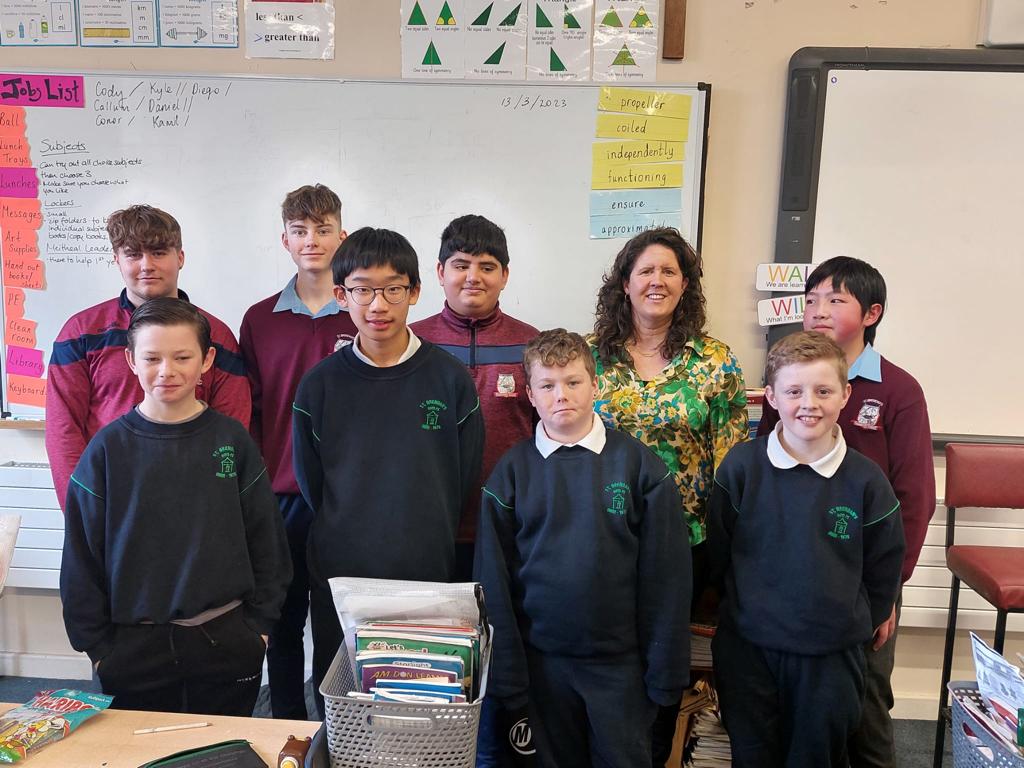 March 31, 2023
A huge thanks to Kieran Hoctor Smyth who visited us for Engineers Week and worked with Junior Infants, Seniors, First and Second Classes. The boys thoroughly enjoyed the visit especially his son Fionn and nephews Darragh and Shane Ryan who were so proud to welcome him into their classrooms. A fabulous way to mark Engineers Week!!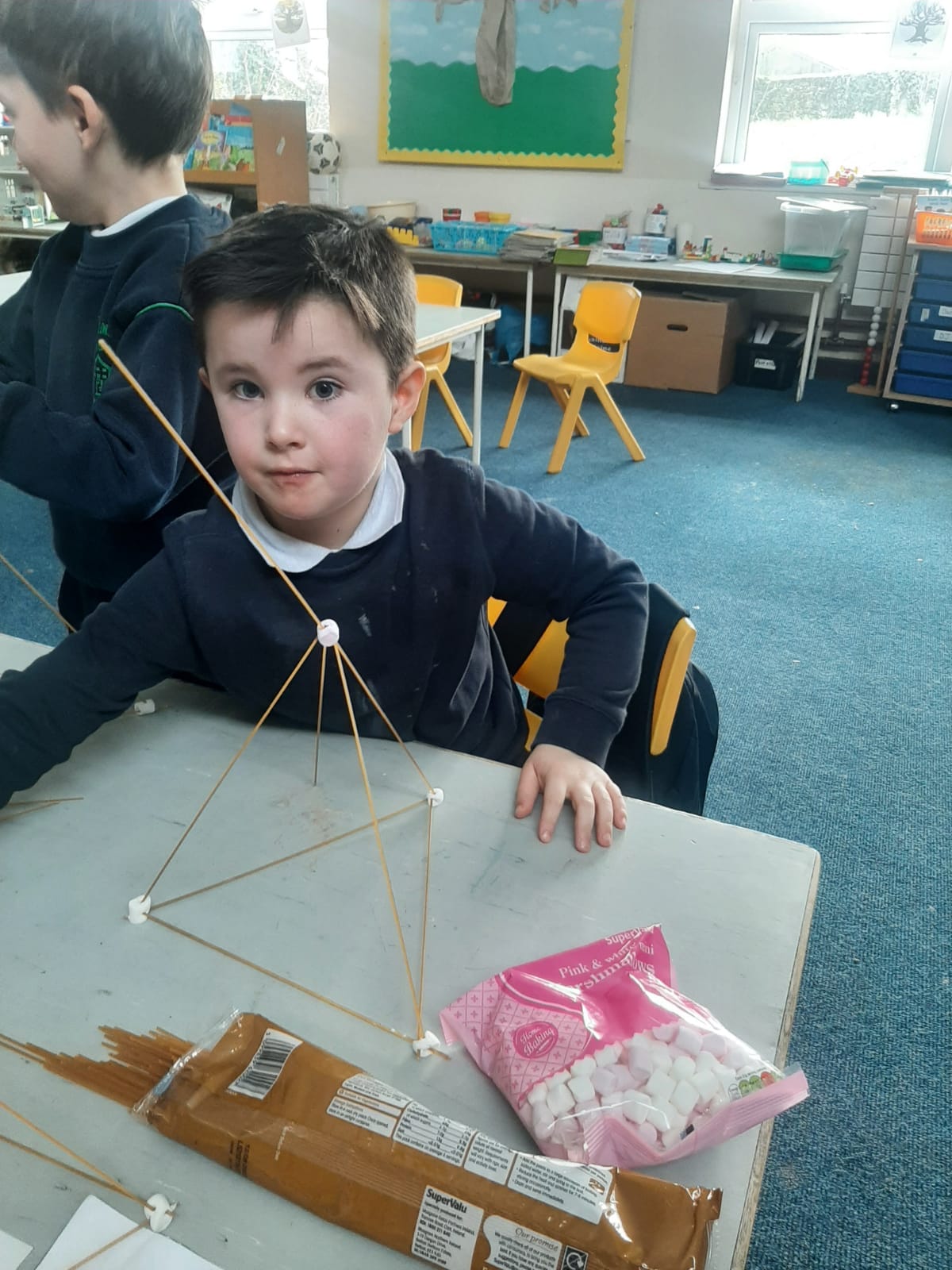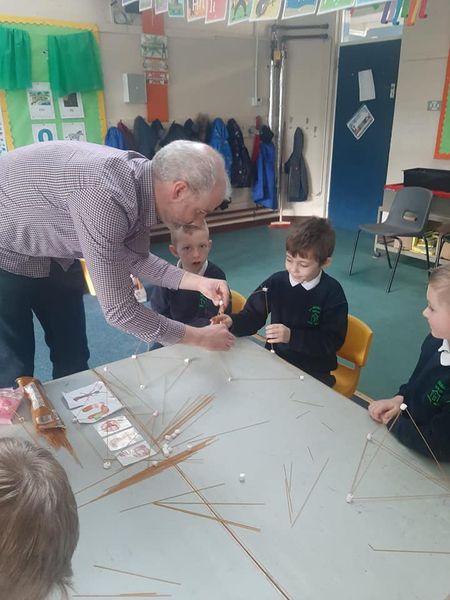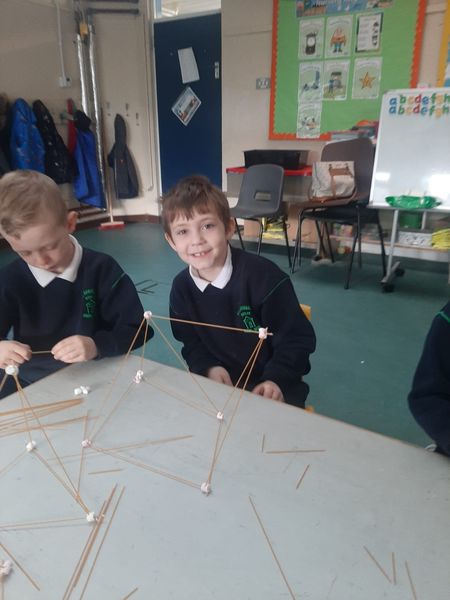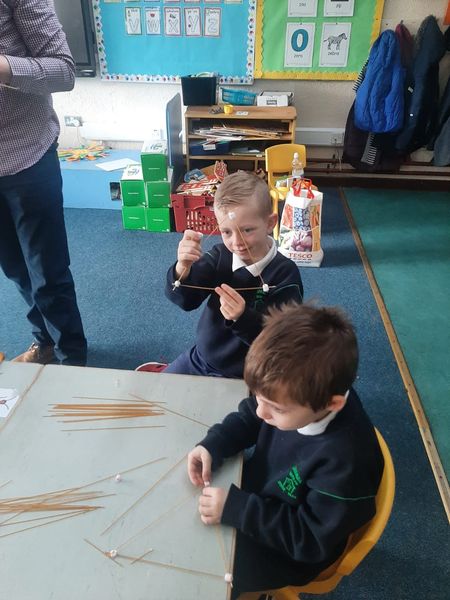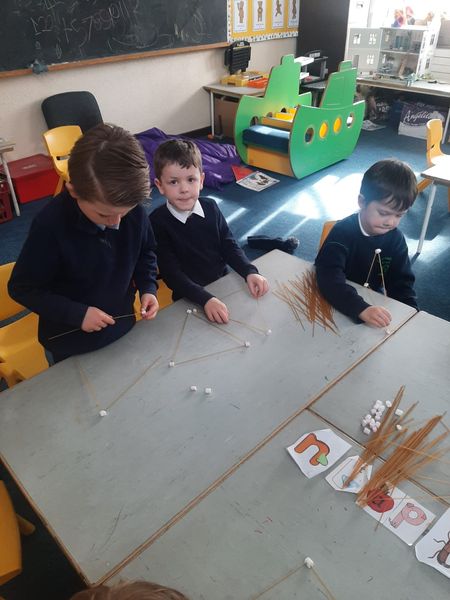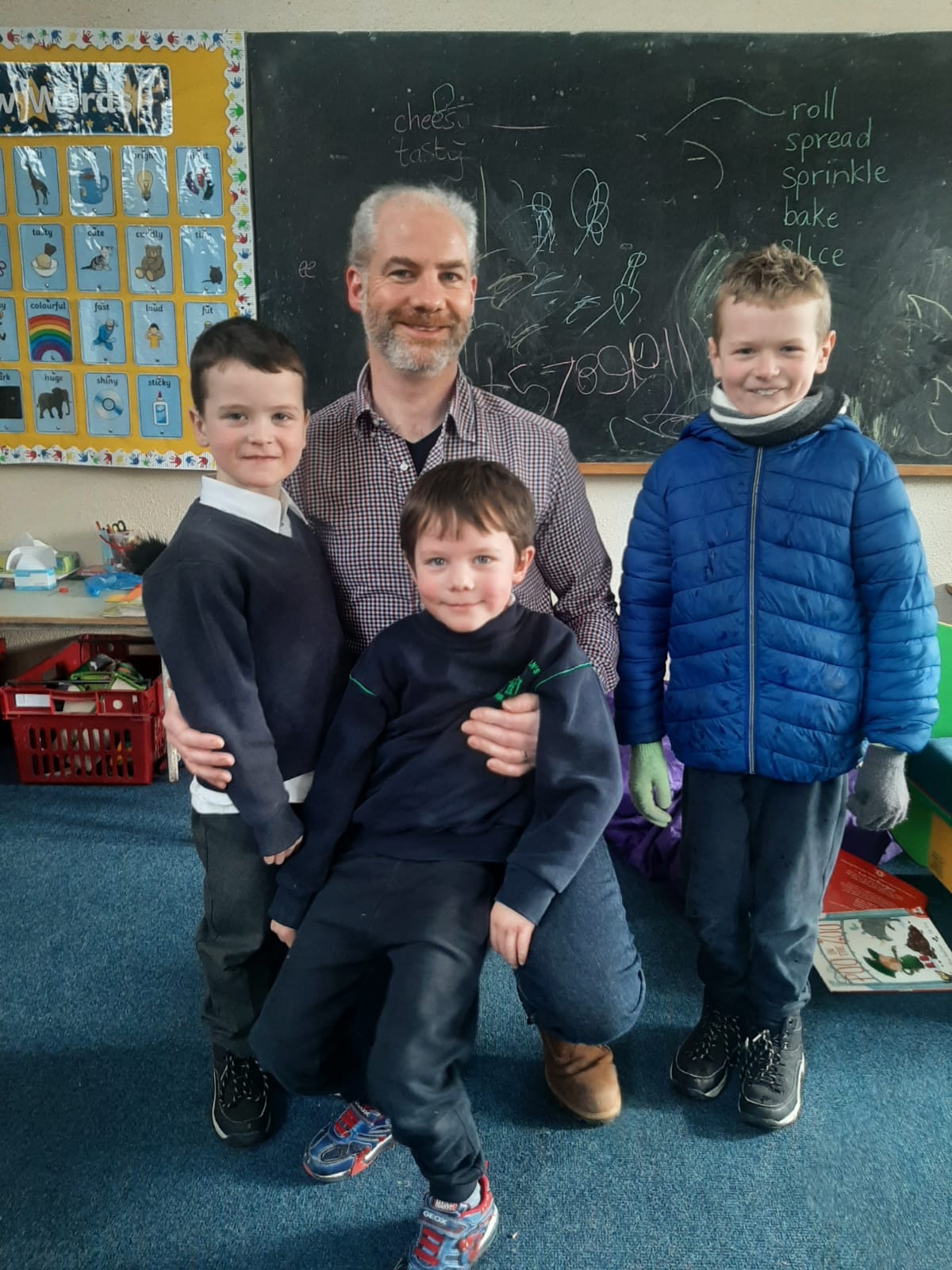 November 13, 2022
Junior Infants loved trying out the Beebots during Maths time today. Big thanks to Mr. Cunningham for organising a loan of this resource from Laois Education Centre. We look forward to using them over the next 3 weeks.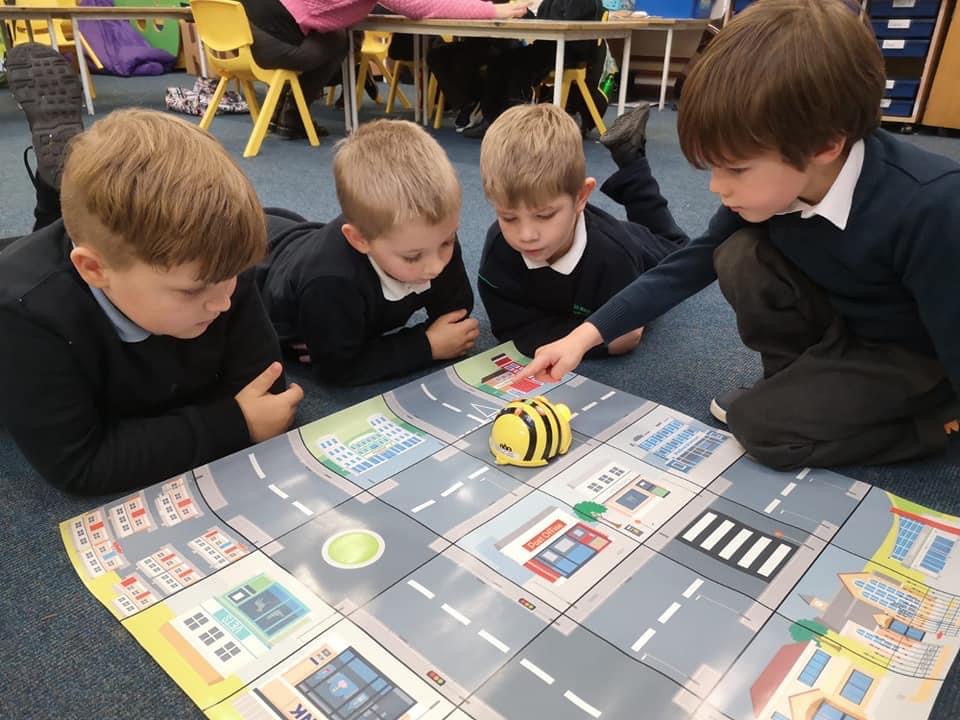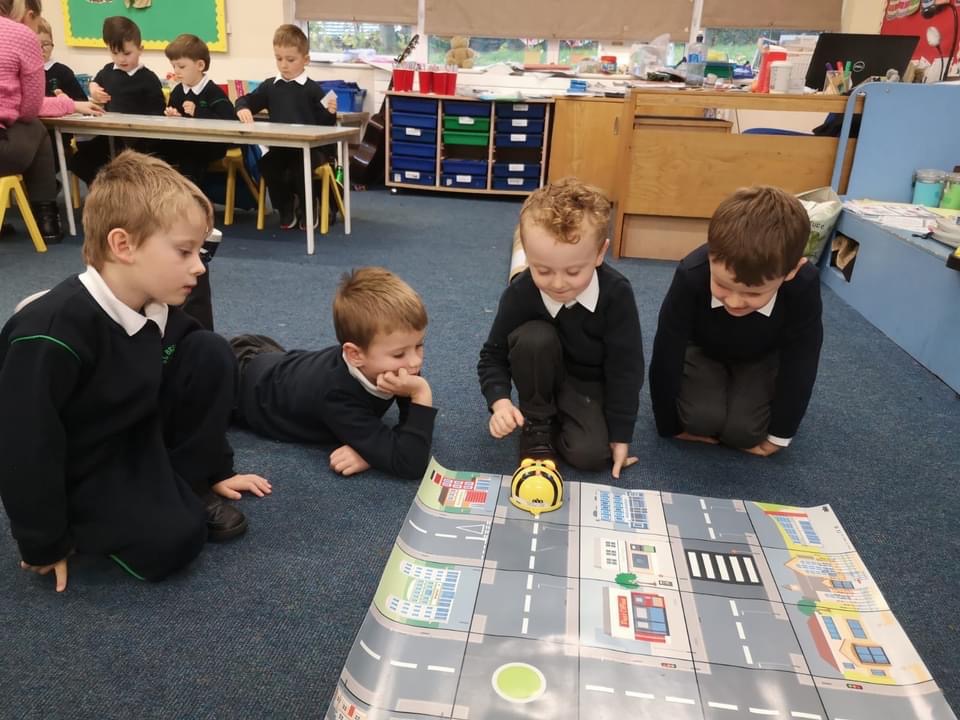 November 13, 2022
Well done to all the boys and families who supported the Christmas shoebox appeal at St Brendan's PS – it's heartening that so many boys took the time and effort to try help other children less fortunate than themselves – Thanks as always to Mr Kennedy for organising the appeal 👍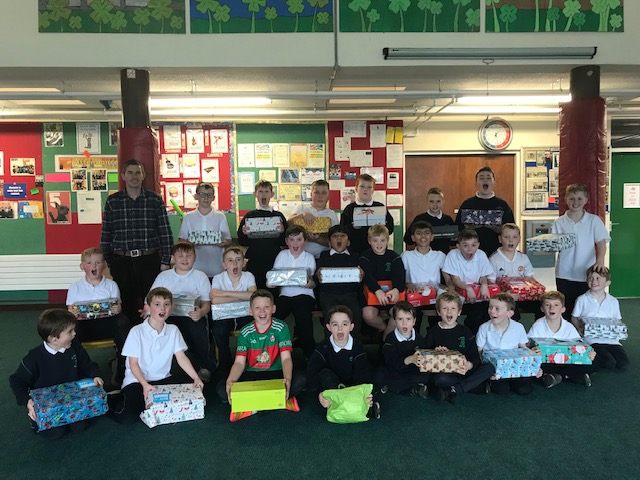 October 26, 2022
Gaelic Football
A great season for our schools Gaelic Football team 22/23. The boys really bought into the idea of playing the game for September and October and we had huge numbers 40+ playing. We had lunchtime football each day on the top field and then training Mondays after school and Fridays in school. As other schools preferred the one day blitz option we organised challenge matches with Banagher and Corville so all boys got good game time. We were delighted to once again link with Gaelscoil na Laochra and the 4 boys involved fitted in really well with the panel and were a credit to their school.
The blitz day was held in terrible conditions in Faithful fields and Mr Kennedy / Mr Gorman took a panel of 22 on the day. They defeated Crinkill / Dromakeenan and Shinrone then losing a tight match to Banagher to reach the top 2 and be in the finals day.
The final was a great occasion in St Brendans Park in lovely sunshine on 20th October. We started well with a goal but Banagher played well to lead at half time by 5 points. The boys tried the second half and pulled it back to 2 points at one stage but banagher pulled away to win by 6 points—Final score 4-8 to 1-8.
Thanks to Mr Kennedy for his passion and dedication to the team– the school staff who supported the team at training , various matches and attended in great numbers at the final and to the great parents for support as each match too. GAA IN OUR DNA— Biorra abu !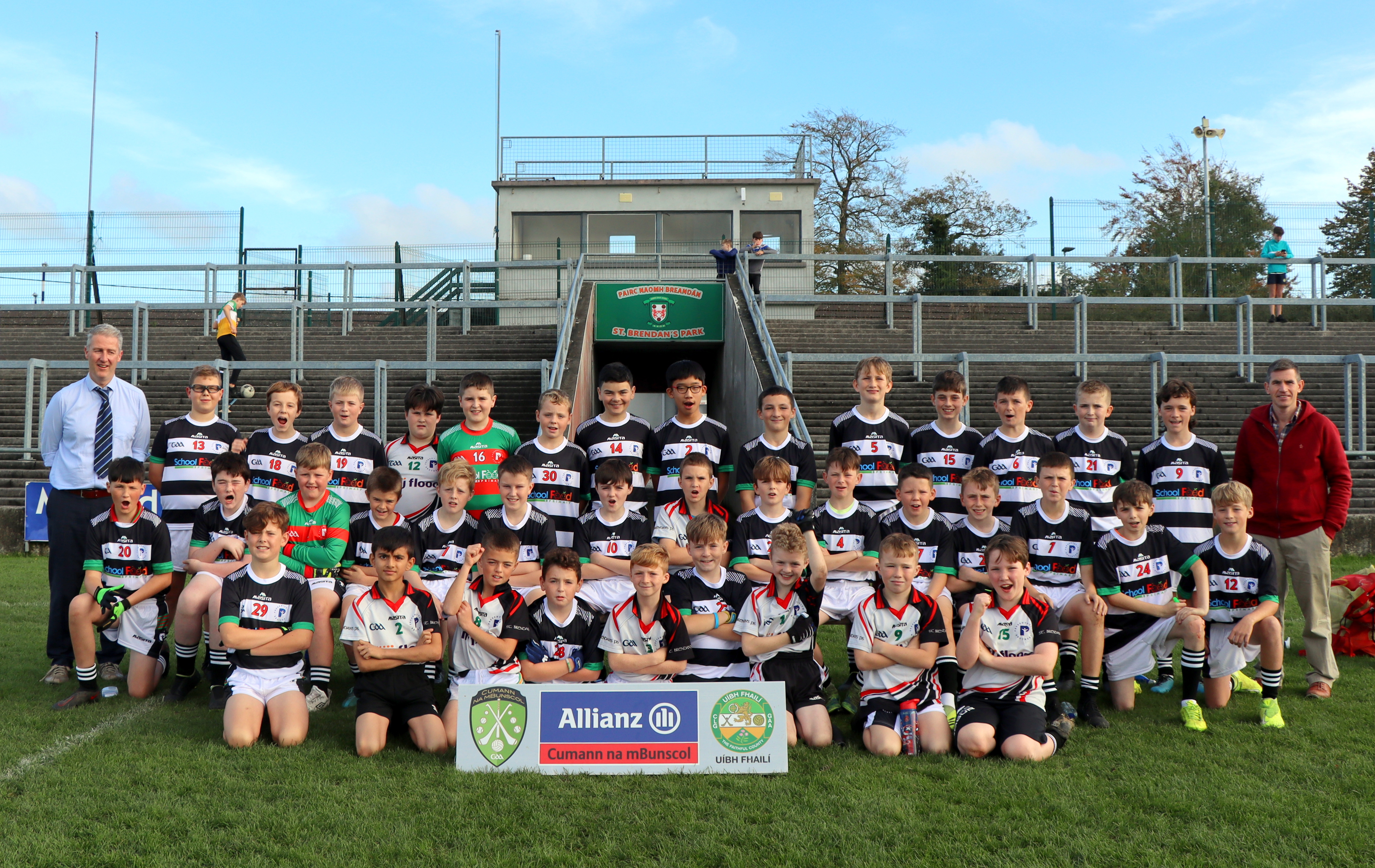 June 28, 2022
End of year school mass celebration
We held a lovely end of school year mass outside on the front grass last Thursday. Fr Anthony came to school to celebrate the mass with our boys and a huge crowd of parents and family members. The theme of the mass was " Joy" and it was lovely to be able to gather as a school community together for the first time in 3 years and celebrate the joy that the boys bring to our lives. Thanks to all who were involved in the service especially Majella and her wonderful choir with music who brought joy to our hearts.