Category: 'Home-School'
April 3, 2020
March 30, 2020
School meals / lunches provision
The Minister is conscious that a lot of boys and families rely on our school lunches for healthy and nutritious food each day.
Therefore GLANMORE foods are delivering FOOD BOXES to the school this WEDNESDAY morning.
The boxes this week will contain – Milk / Bread / Butter / Bananas / Yogurts / cereal bars etc. The value will be of approx €10 for each child who gets school lunches.
In order to ensure no waste we ask parents to TEXT 0866045024 OR email the school / facebook if you wish to opt in for this food box. This will continue for the 2 weeks of the easter holdays and until the school re-opens.
NOTES-
The text number is Ms Ann Hennelly HSCL- Your text will be kept private.
Collections- Please note this week collection will be at the school and Glanmore foods are looking at AN POST delivery option for next week.
Collection for MERCY PRIMARY / ST BRENDANS PS will both take place from our school yard-shed this wednesday morning – drive up yard / collect box / drive out- No contact with any staff / parents or kids.
Collection times yet to be fixed as we await final numbers involved.
The boxes will have non-perishable items going forwards also when suppliers have been set up.
These boxes are for each pupil and are FREE as your son already gets school lunches.
The lunch scheme works to ensure all boys get same lunch opportunity and so we encourage all families to take up the offer of these boxes to ensure the same high take up !
We ask as many families as possible to avail of these boxes- Spread the word to friends and family via social media. You cannot opt in after our delivery list has been created so get in quick !!!
Text the number with your sons ( daughter from Mercy Primary) name / names by 2pm today at latest.
Gardai will allow you to travel to collect. If you cannot collect due to self isolation etc please let us know as we may be able to arrange a SAFE drop to your doorstep.
Thanking you all for your support in arranging this food measure to ensure all our boys and families are supported during this crisis- Keep safe – Niall C and staff
March 26, 2020
In order to keep everyone safe during the operation of this book collection we ask parents to read the following :
Collection times are staggered:
• 9.30-10.00am – Junior Infants
• 10.00-10.30am- Senior Infants
• 10.30am-11.00am- 1st class
• 11.00-11.30am – 2nd class
• 11.30am-12.00pm- 3rd class
• 12.00pm-12.30pm- 4th class
• 12.30-12.45pm- 5th Class ( Ms Pilkington math group)
6th class have books given out already.
Cairdeas 1 / 2 / MGLD – can be collected at any slot ( some teachers are emailing directly)
Do not come to school if you have been advised to self isolate or have COVID 19 symptoms.
Wash hands / wear gloves before coming.
Front gate of school will be open so just drive up the yard to park outside the PE hall windows.
One adult ( no kids) asked to come up to the hall window and give in the name of pupils and class.
Staff member ( wearing gloves) will collect from table in the hall and hand out the window to you.
We only have a few staff in hall to avoid social gathering so please be patient.
Please pack up and leave then as we want to avoid any social gathering.
Please wear gloves and wash hands when you go home.
A number of staff are in self isolation with themselves or family members presenting with symptoms so the few staff that have volunteered to come in and create / organize packs and distribute packs are much appreciated by the Board of Management and school community.
Thanking you all, Niall Crofton ( school principal)
February 19, 2020
Grandparents' Day 2020
On January 30th, we had some very special visitors to the school. A large number of our Grandparents called to see us, to see their grandsons' musical talents, to meet the teachers, to chat with the lads and with each other too. The children in 2nd and 4th classes had been busily preparing for a little concert in the hall. They sang songs, played instruments and recited poems. Following this showcase of some of the fantastic music activities the children partake in and a display of their wonderful talent the grandparents got to enjoy some well-deserved refreshments. The Grandparents proved to be a big hit on the day. Some of the stories from their own lives are so interesting. How times have changed!!! School is much more fun nowadays!!! Thanks to the Grandparents who visited and we hope to see you all again soon.
If you would like to be more involved in school activities or our walking group please do not hesitate in contacting me, Ann, for more information.
086 6045024
hsclbirr@gmail.com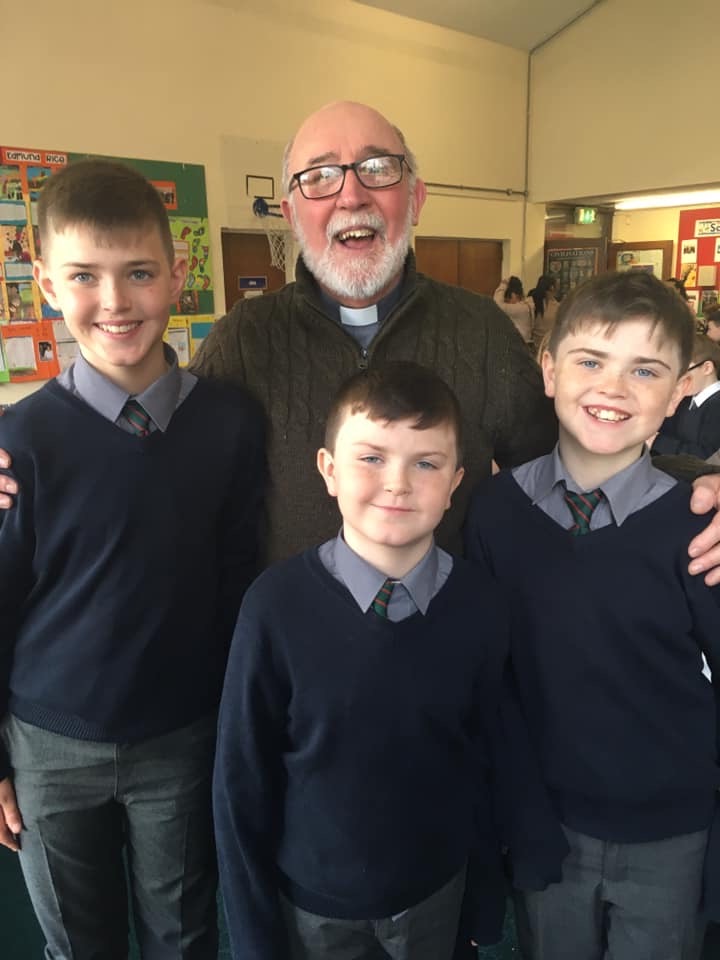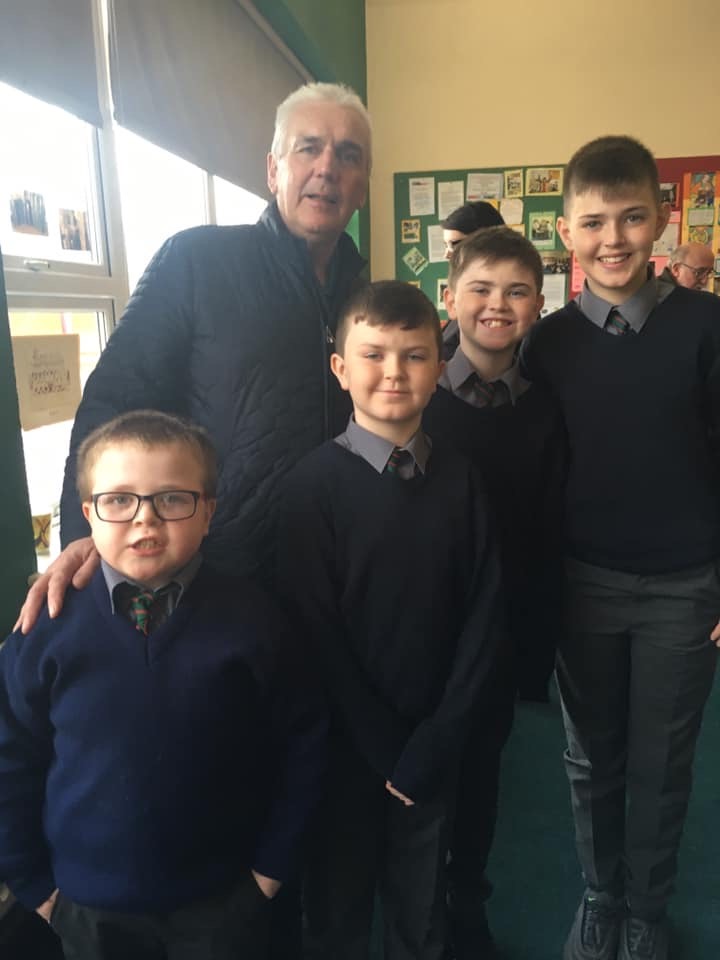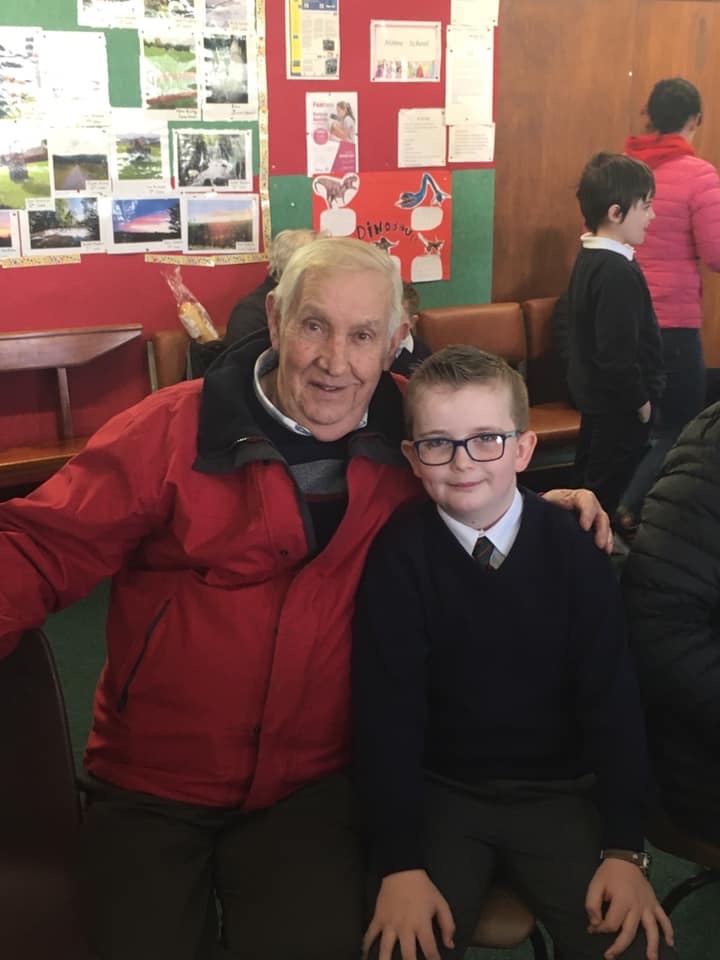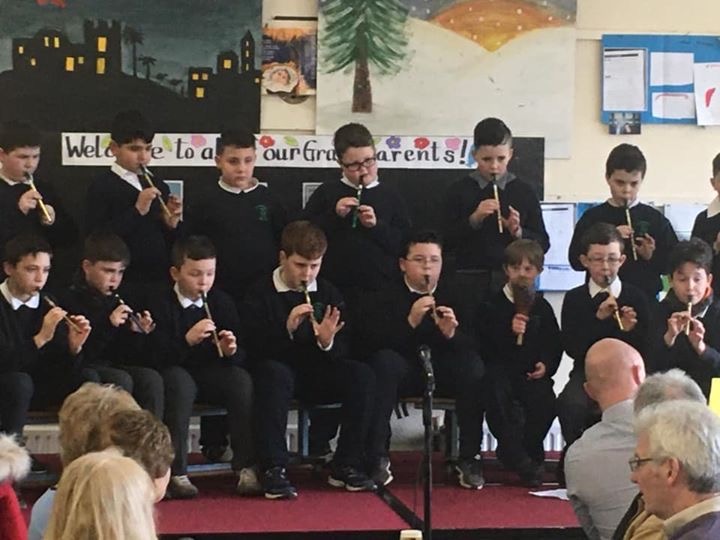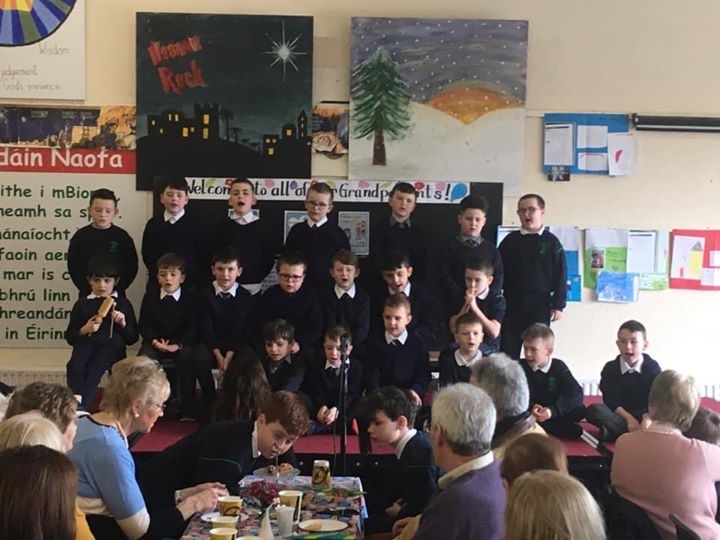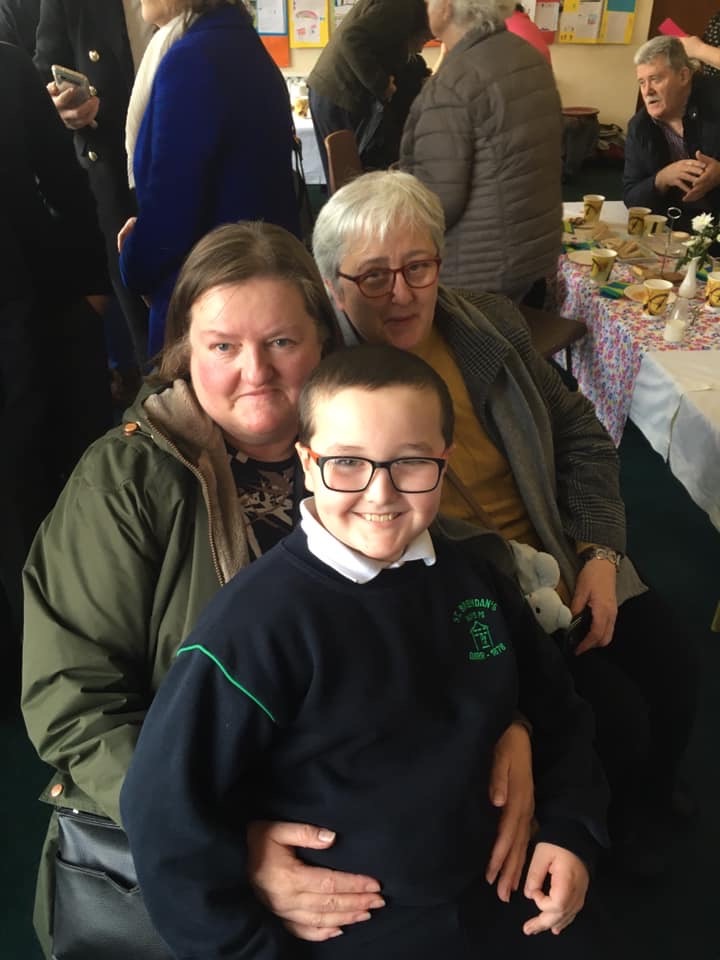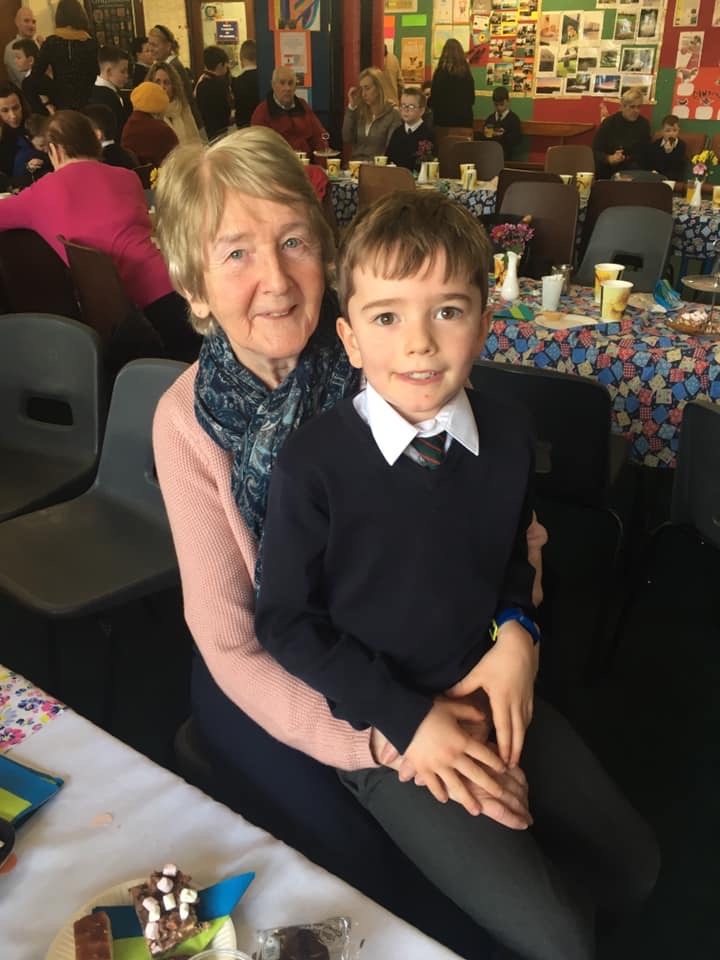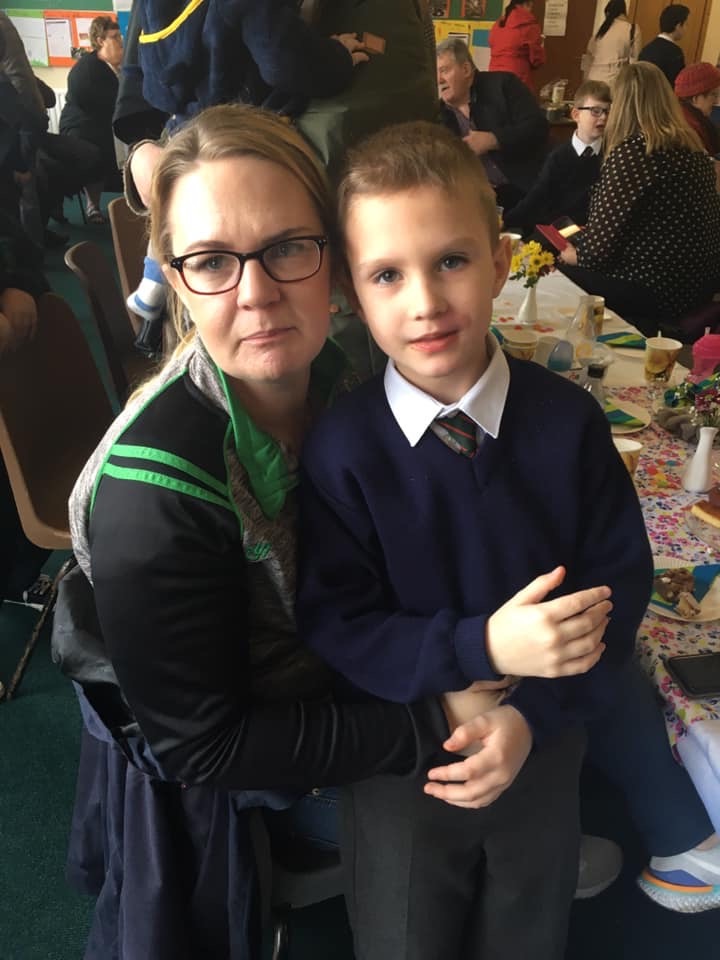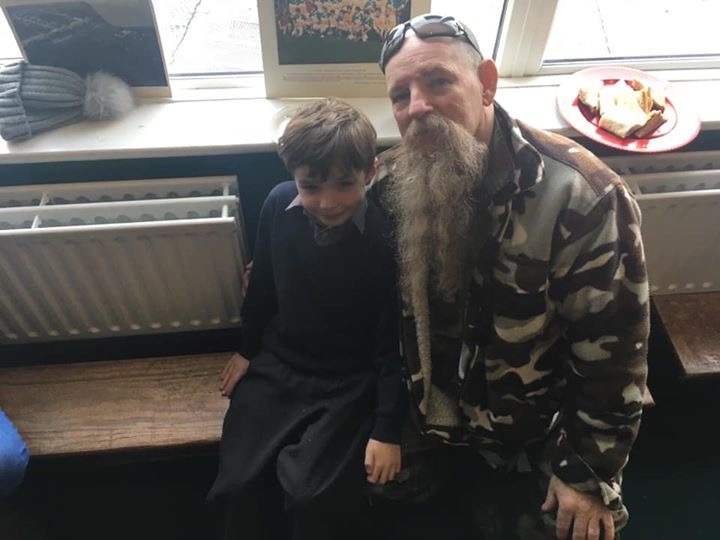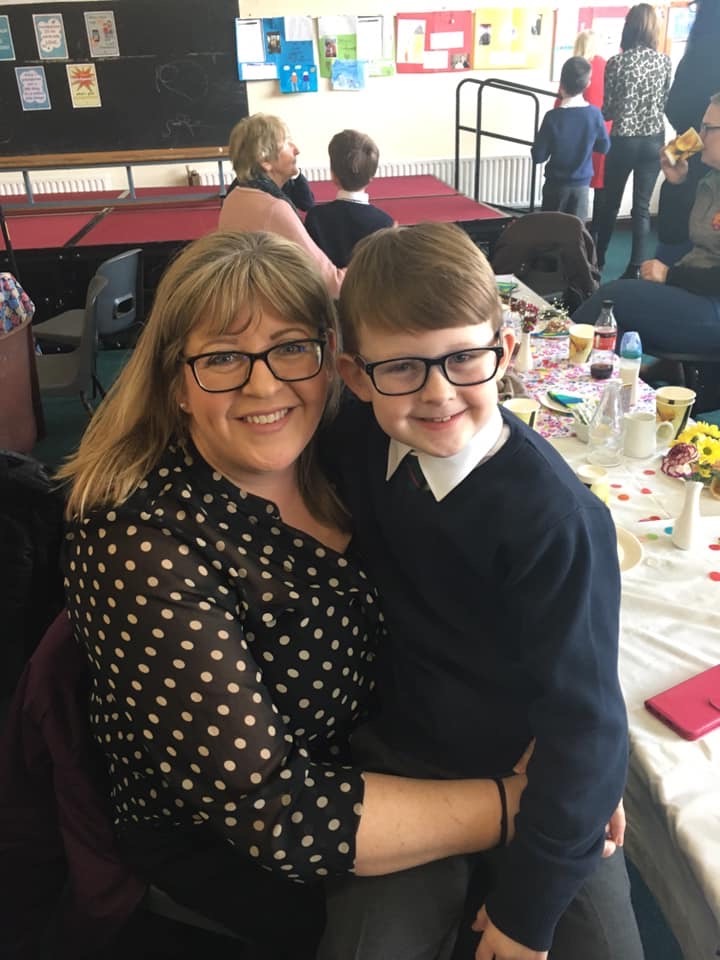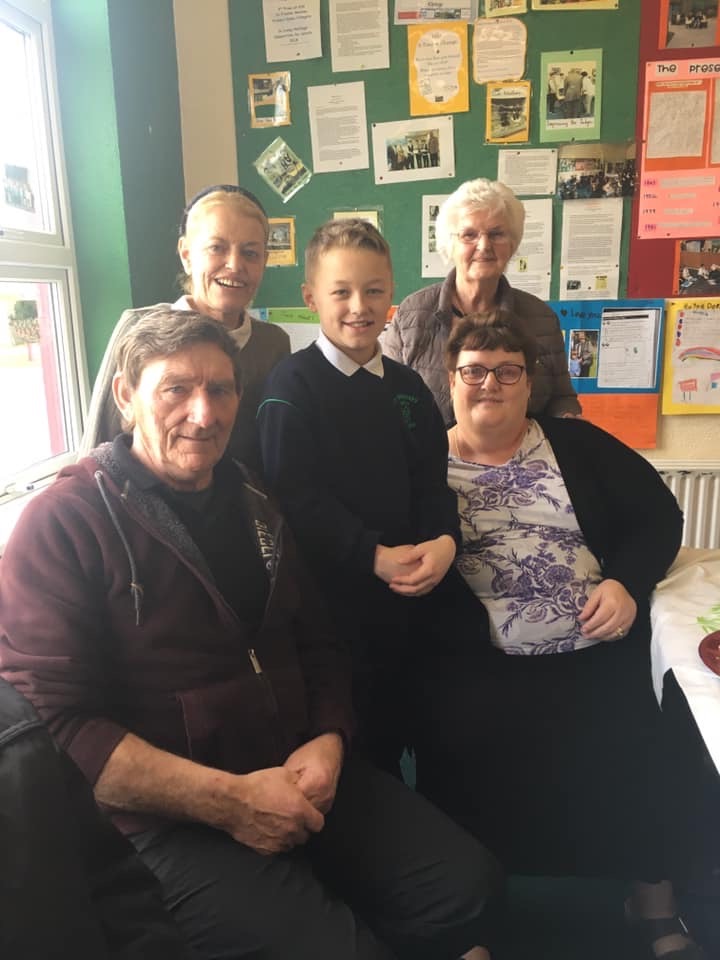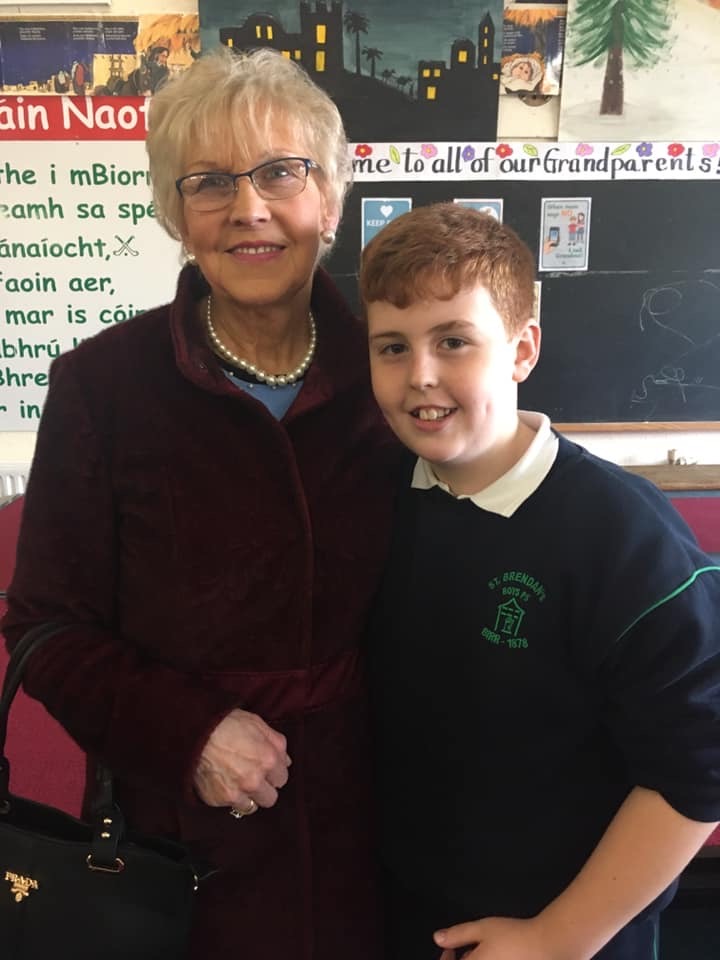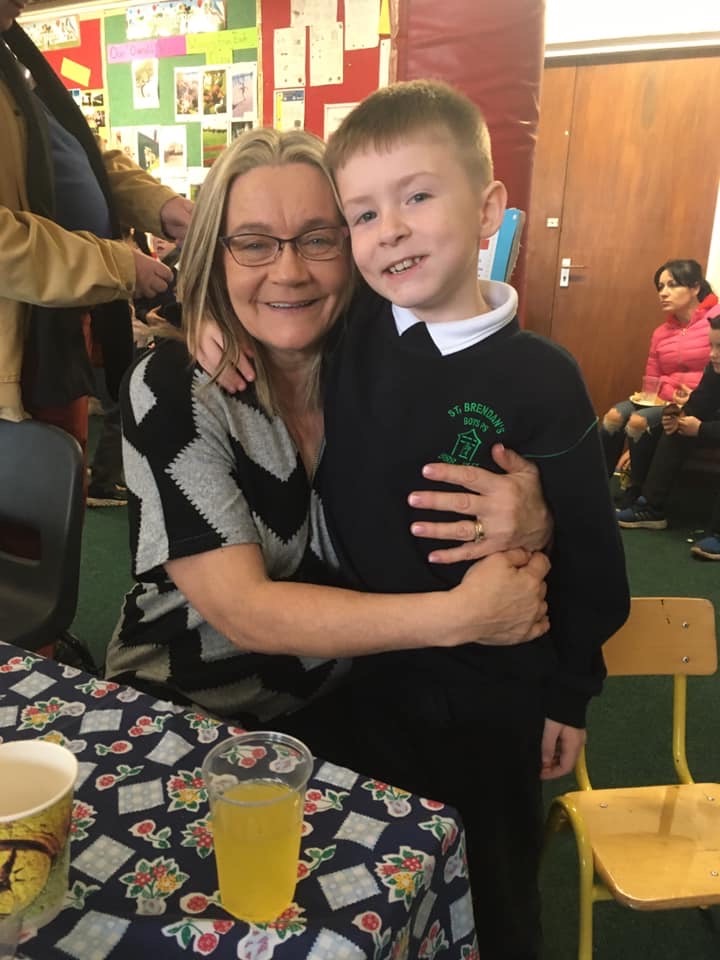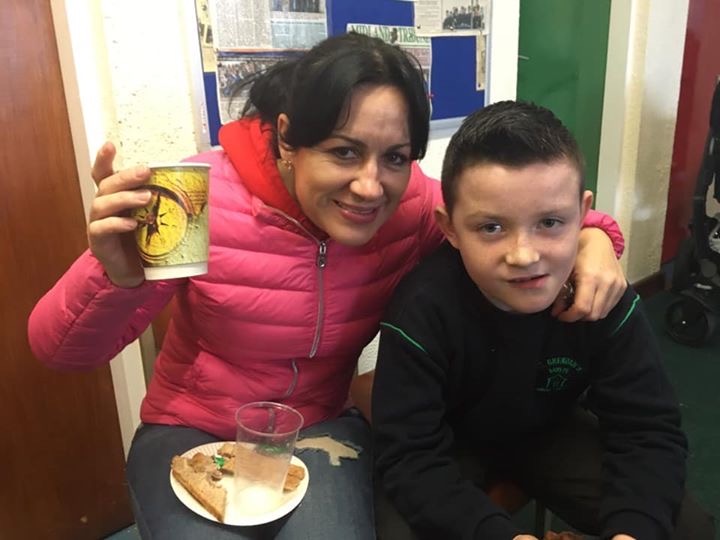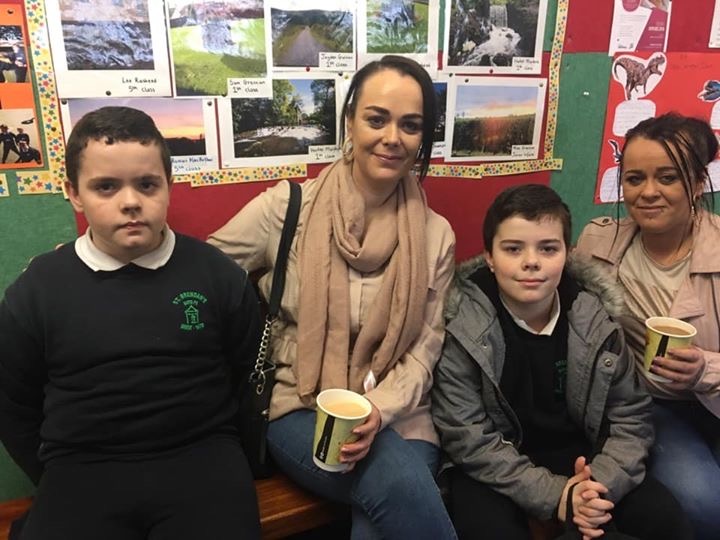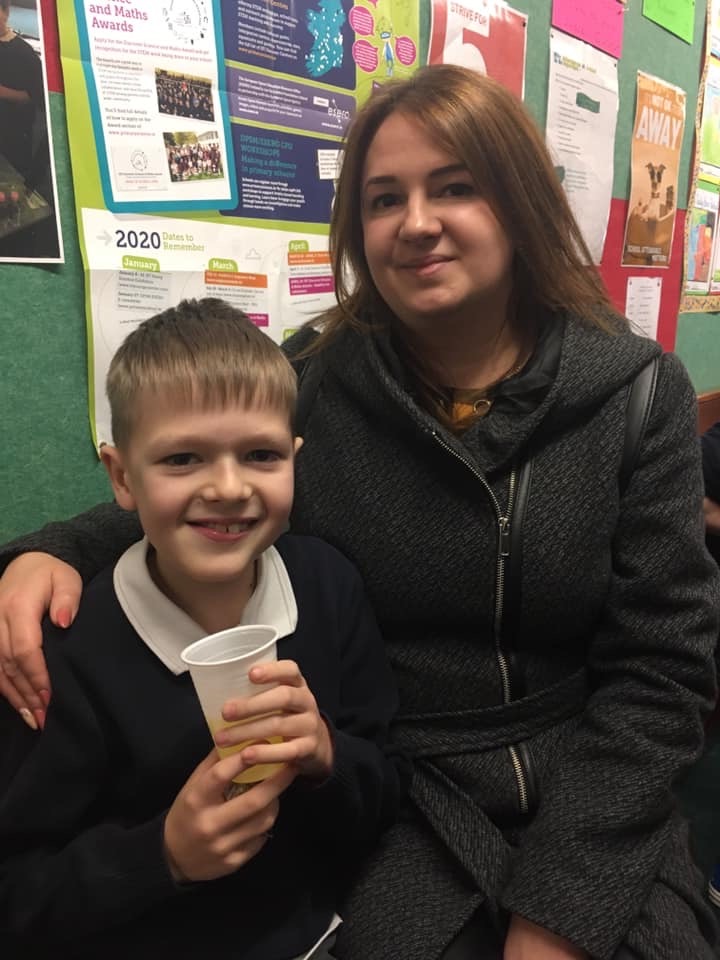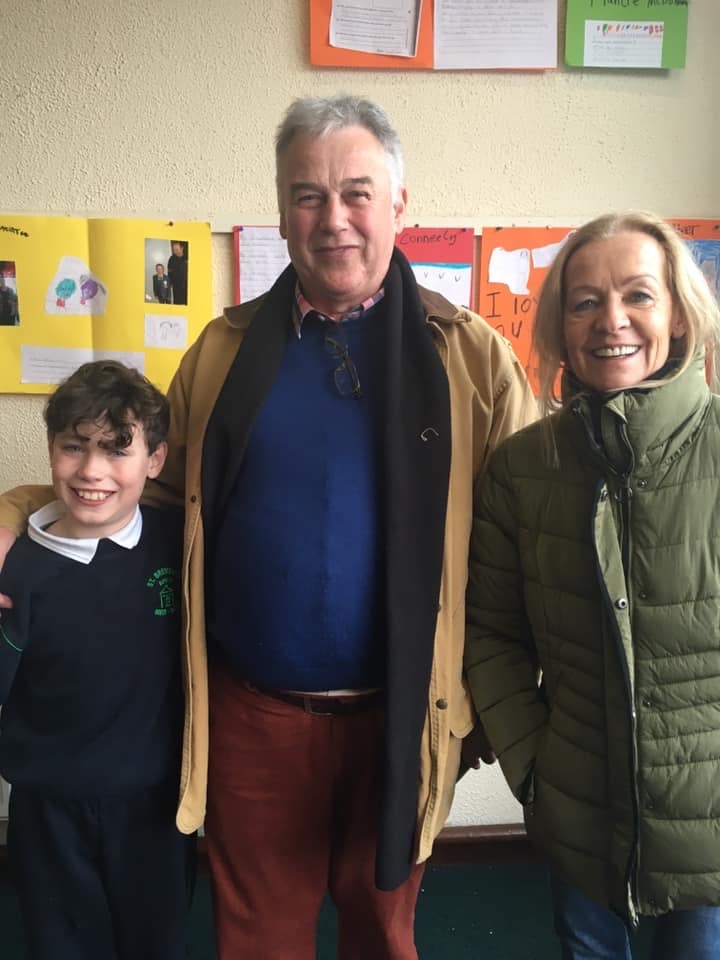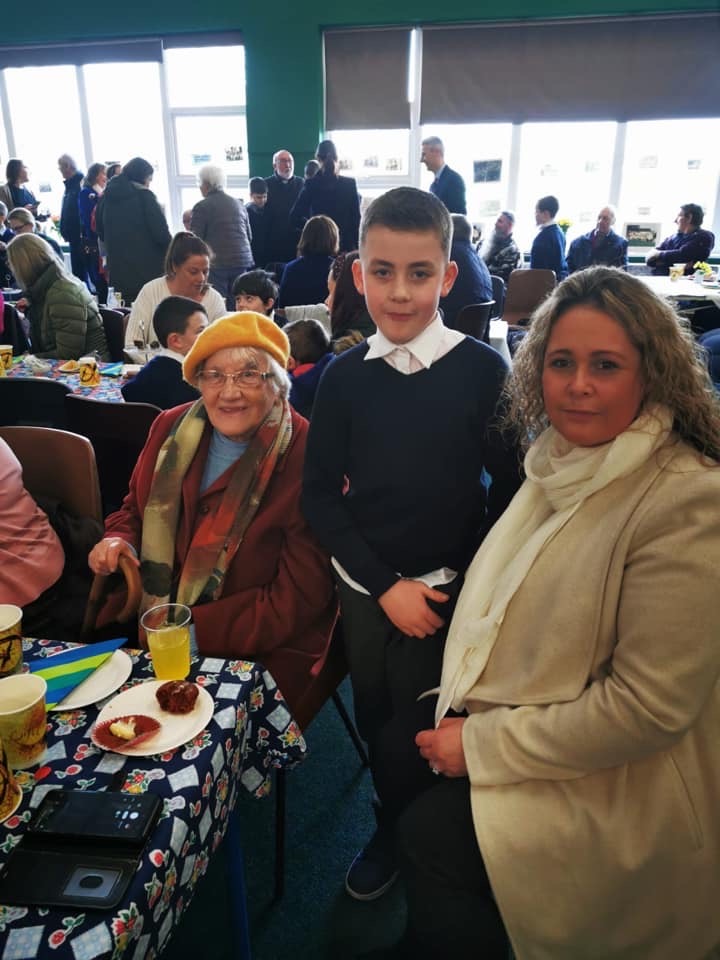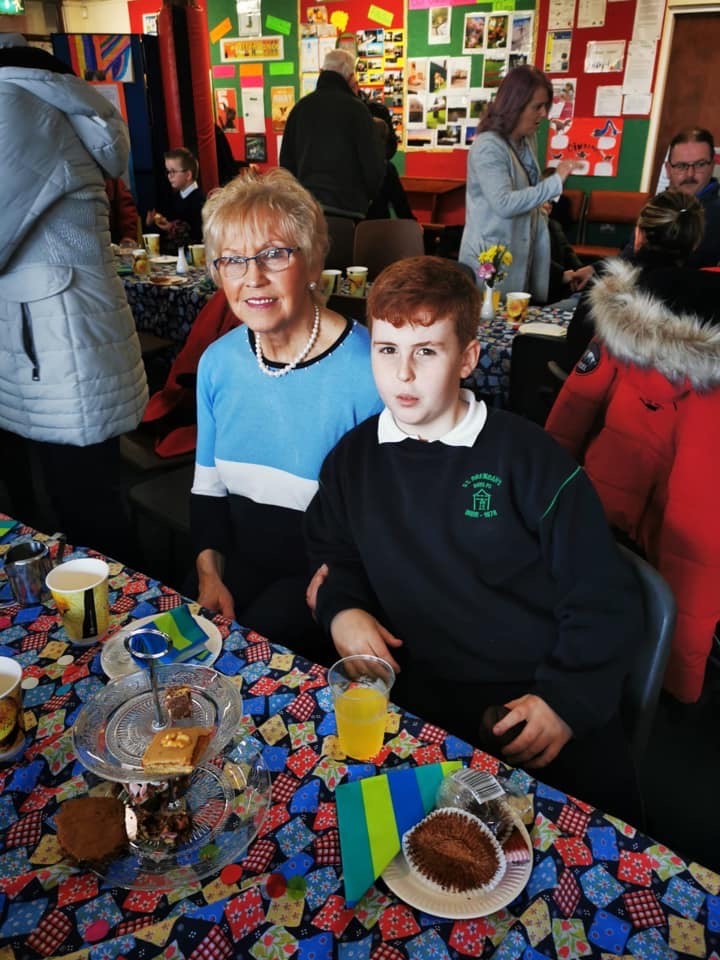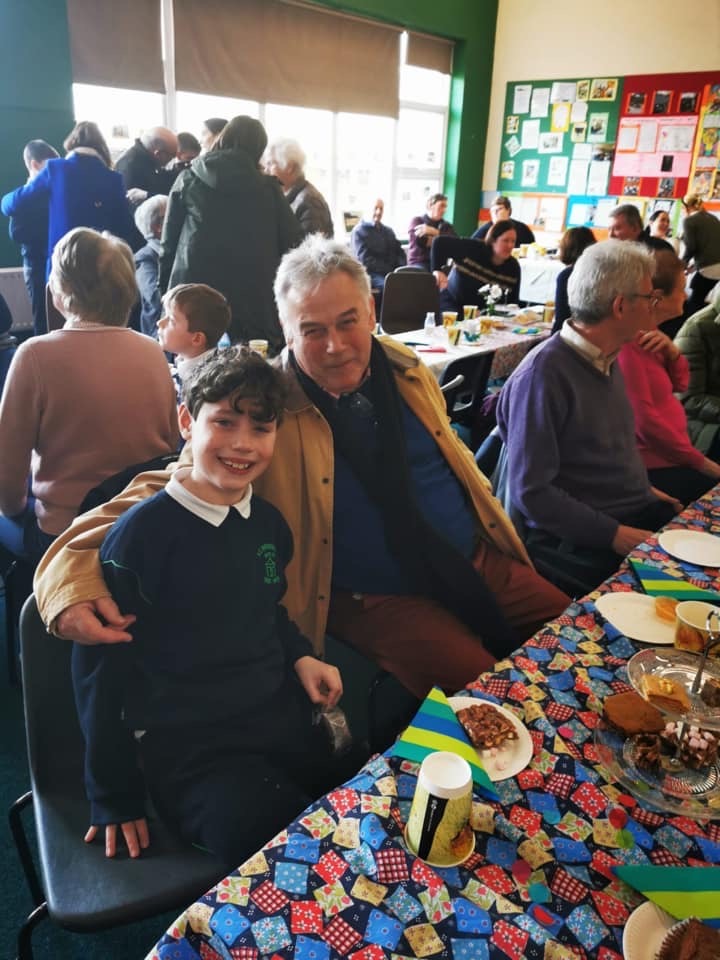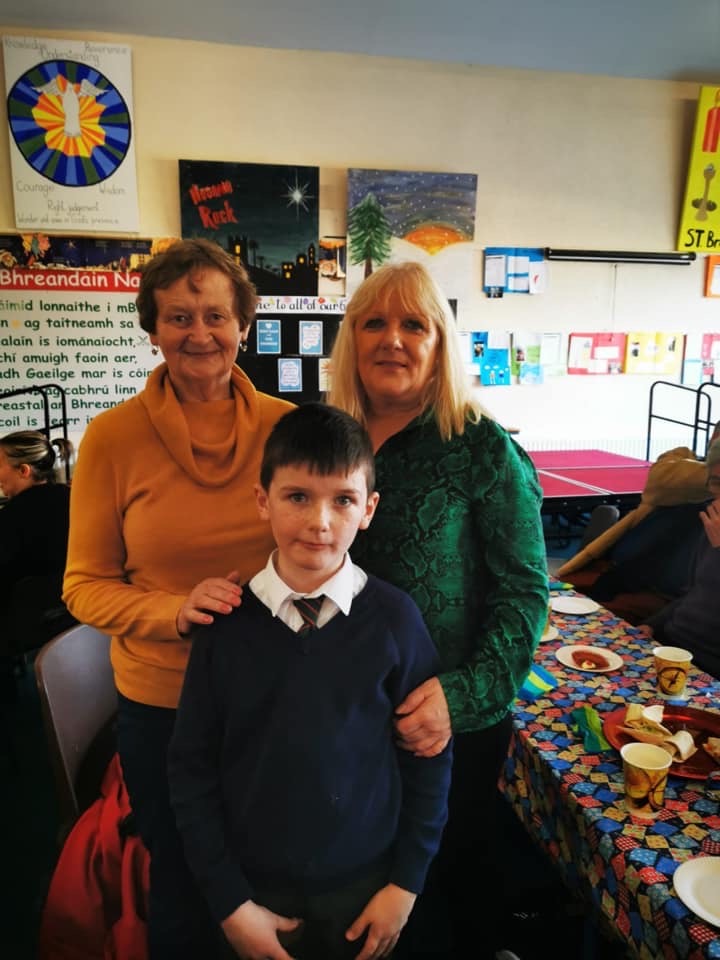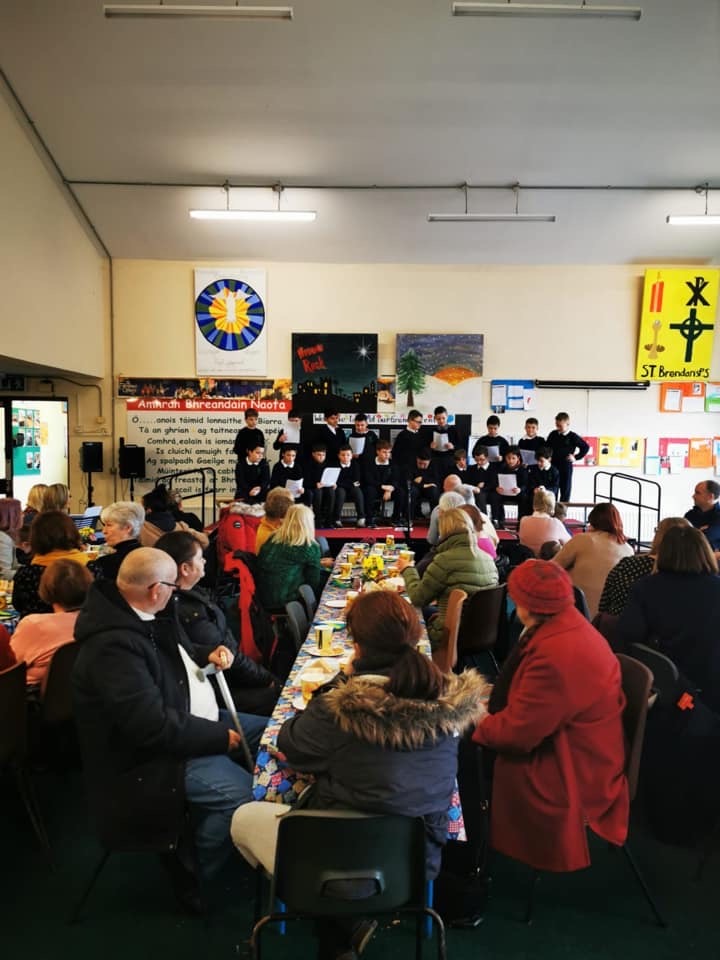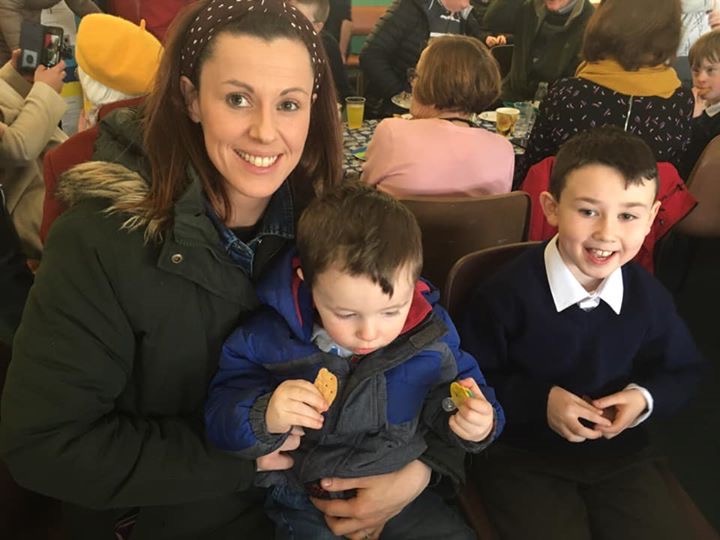 November 6, 2018
HSCL Pumpkin Carving —Thanks to the parents who helped our 4th class have a great Halloween art activity– Mile buiochas to Ms Treacy for organising and Mercy Primary for having the boys over! Great to see so many parents turn up to lend a hand.
Fire safety at Halloween .5th and 6th classes got an information chat about bonfire and firework safety at Halloween from our community Garda Grace Heffernan. It was an excellent talk with many questions from the boys. There were some hard photos of injuries that can occur from fireworks and bonfires so we ask all our boys to stay safe this HALLOWEEN
The parents association are holding a HALLOWEEN DISCO in the Marian Hall on Thursday 1st November . 7.00-8.30pm This is a fundraiser with Mercy Primary so please come along and support. €5 / €15 family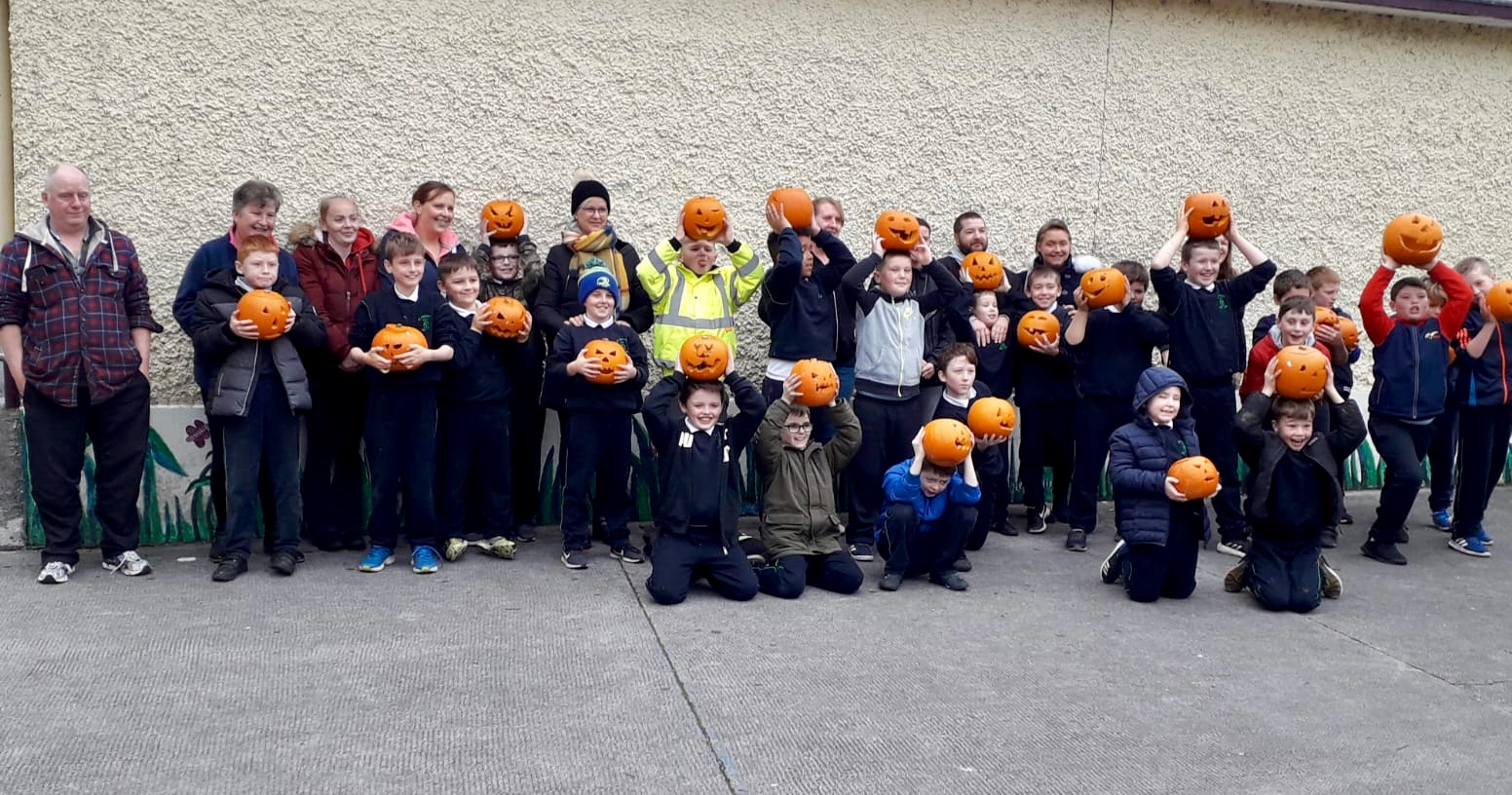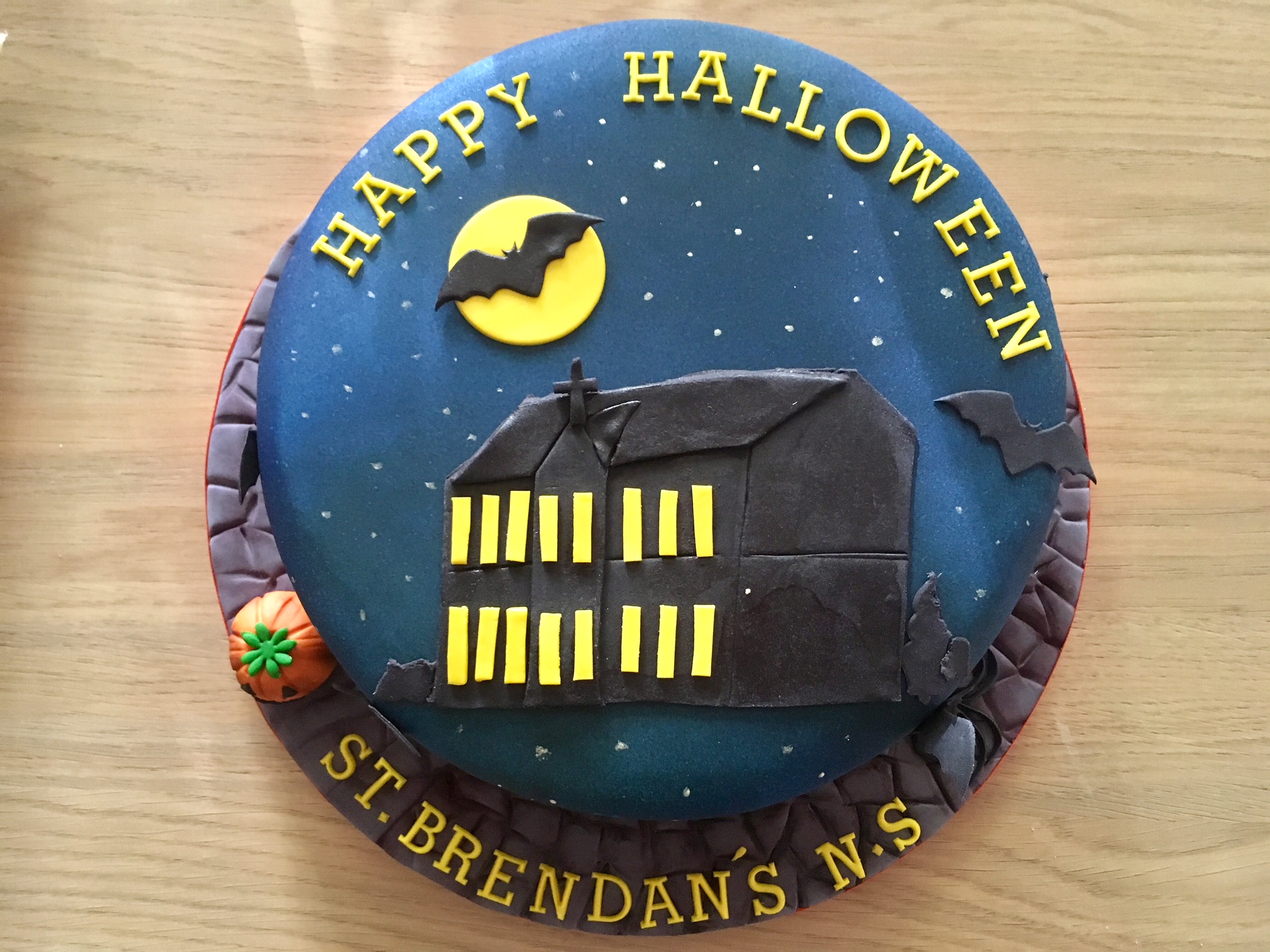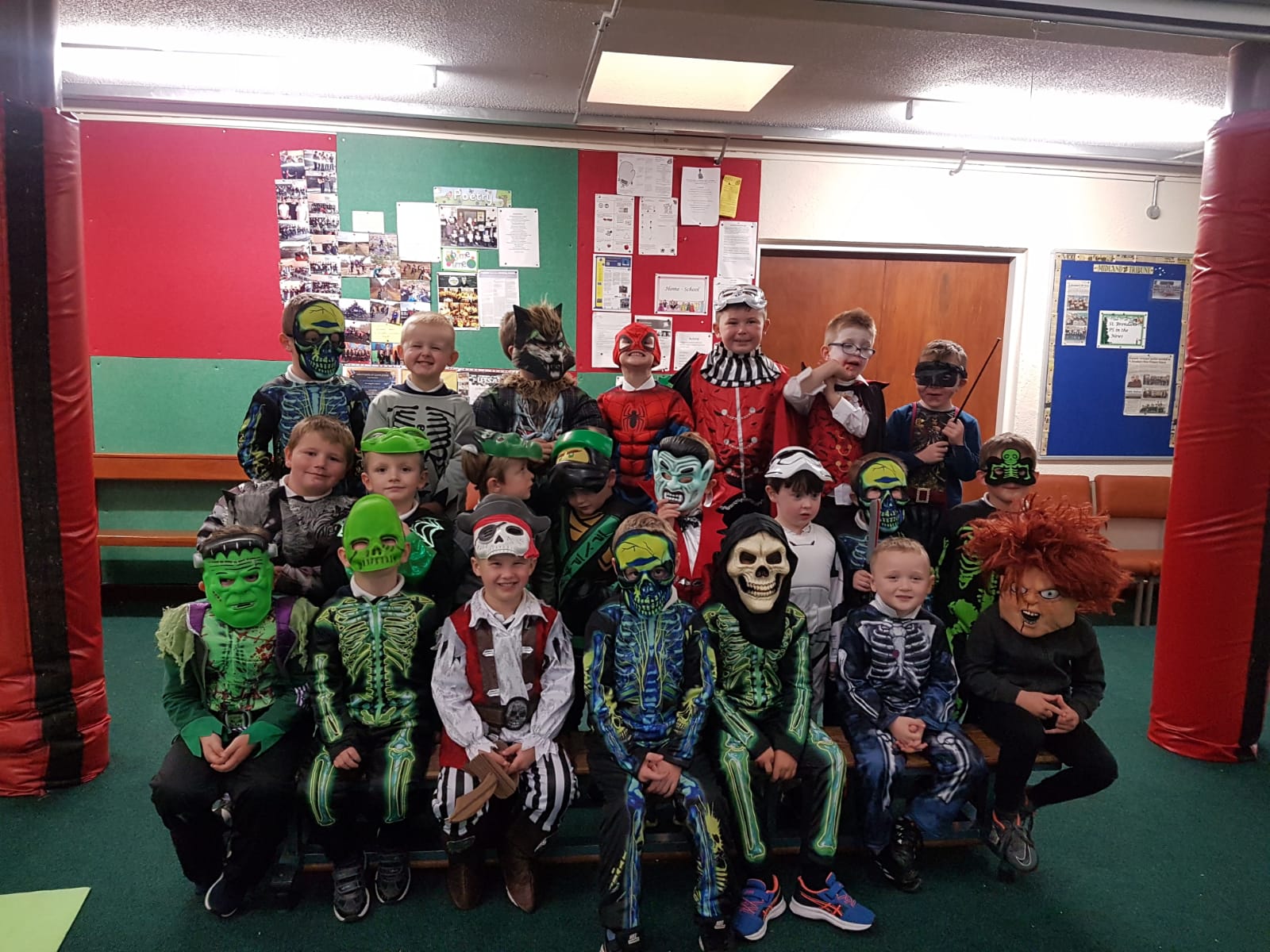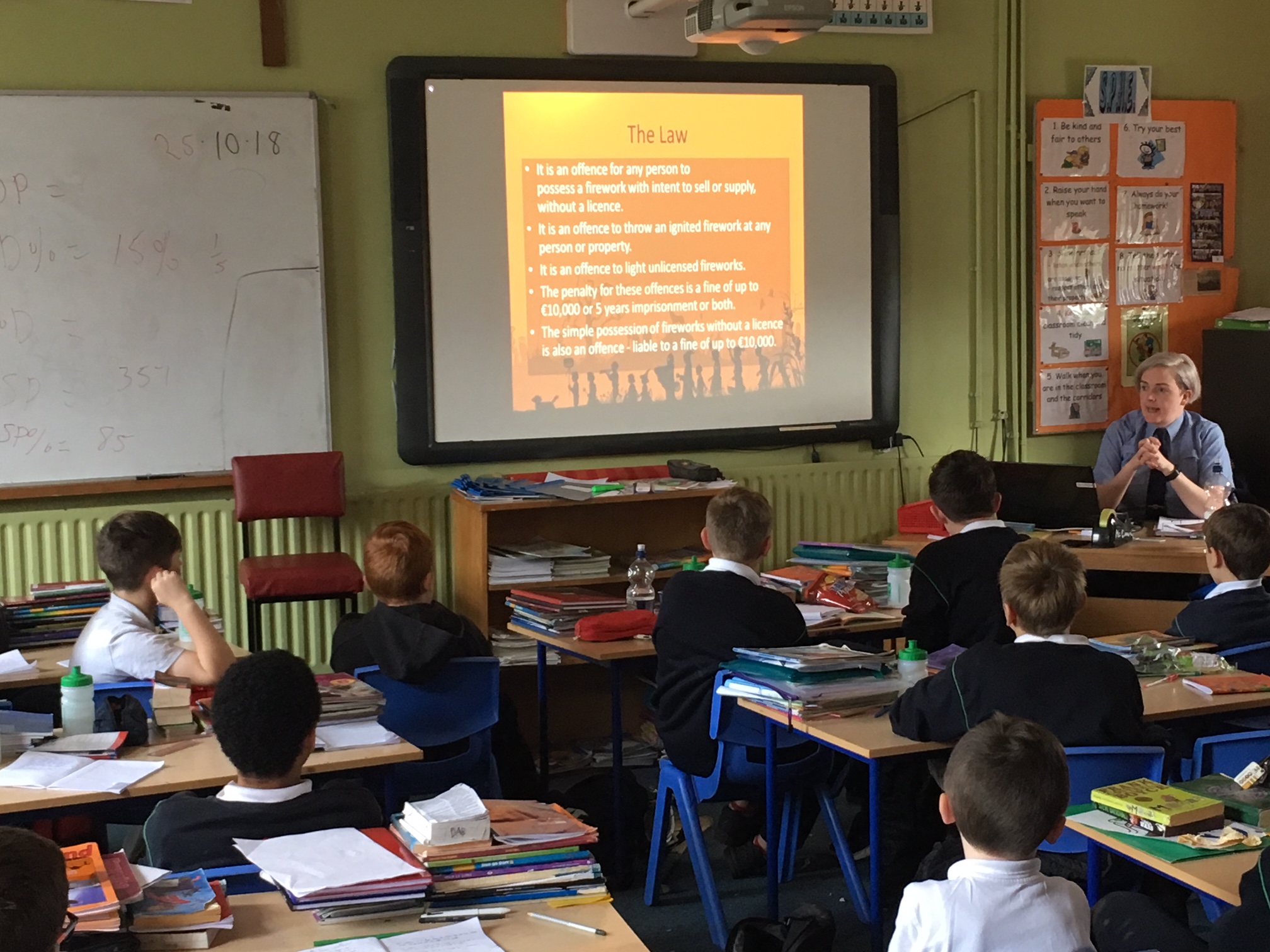 November 6, 2018
Pictured are boys who received certs for 100% attendance last school year – 2017/2018 – Well done to the boys and their families.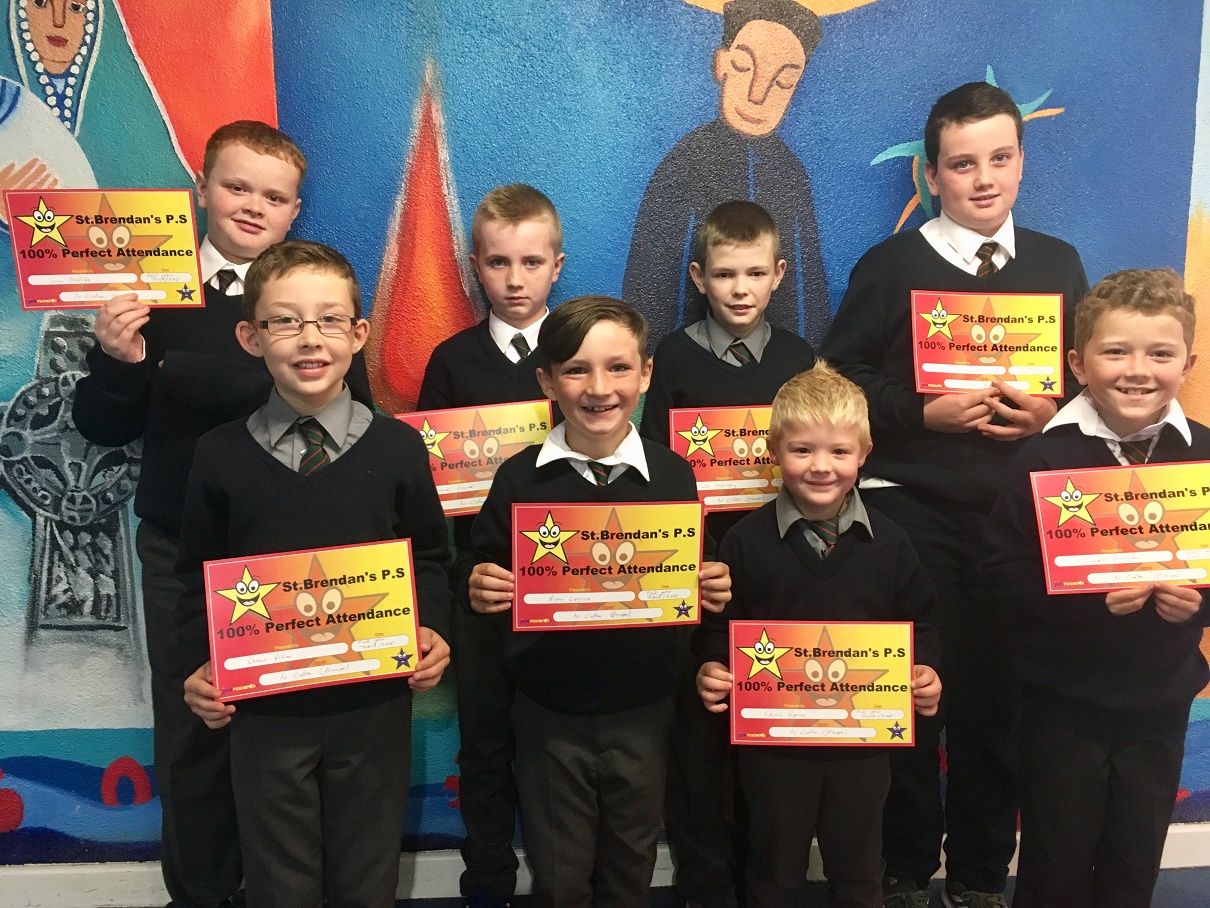 April 28, 2017
26th April 2017
Dear Parents
BULLYING/CYBER-BULLYING: INTERVENTIONS & PREVENTION
As part of our ongoing Social, Personal and Health Education (SPHE) programme in our schools, we have invited Mrs. Marion Flanagan to address you and the pupils in 5th class on the topic of 'Bullying/Cyber-Bullying: Interventions & Prevention'.
These final years in Primary school are a crucial time in your child's emotional and personal development. They are developing their own personalities and require support and guidance to enhance their personal self-esteem and confidence. They need to be aware of the consequences of exclusion and the importance of acceptance of difference. Marion will address difficult parenting issues, the sometimes negative influence of social media and the importance of encouraging independent and critical thinking.
The presentation will discuss the area of Cyber-bullying and Internet Safety as well as the traditional means of bullying which are still rampant and how parents can support the school to intervene and prevent such behaviours.
We have chosen 5th class to take part in this evening as we feel the lessons to be learned from this presentation need to involve our senior pupils. We are giving them the ownership of the lessons to be learned from Marion's talk. We are requesting that each child and a parent/guardian are in attendance on the evening which will include a questionnaire for pupils, a power-point presentation and some relevant handouts.
VENUE: St. Brendan's Boys School – Hall
Date: Wednesday 3rd May 2017
Time: 7pm
Tea/Coffee and refreshments will be served on the night.
Please fill out the information on the attached sheet and return it with your son to school tomorrow.
Kind regards,
_________________________________________
Richelle Treacy H.S.C.L.
January 31, 2017
Hard to believe that January is done and dusted!!
As we face into February our midterm break is only around the bend. With this in mind we are really encouraging full attendance across the board. I was super impressed at the school assembly on the 18th January by all the boys who had full or almost full attendance. Keep up the good work. Mairead Keevey, Mr. Crofton and myself are continuously checking the roll books and keeping an eye on everyone's attendance.
This is going to be one busy term. I urge parents to keep an eye out for the lovely 'yellow' notes that come home in the boy's bags. Maths for Fun, Grandparent's Day, Seachtain na Gaeilge, Zumba, Walking, Baking and much more will be coming your way this term. It is so important to read and reply to these notes so as no one is left disappointed. We will also be hosting an information evening in the next couple of weeks about Internet/Phone safety. Do you know what your child is doing online?! This is a fantastic presentation so WATCH THIS SPACE!!
Finally, as always, please don't be afraid to pop in, say hello, volunteer. It is OUR school. We are always looking for your input….and with that said….I NEED A COUPLE OF FRUIT VOLUNTEERS!! You can contact me on 086 6045024 or hsclbirr@gmail.com
Kindest regards,
Richelle
October 25, 2015
H.S.C.L Update: Hi all! It has been lovely settling back in and seeing faces old and new. I have enjoyed catching up with everyone and really look forward to visiting all our new Junior Infant parents over the next few weeks. Our 'Fantastic Fruit Mammies' are back in action. Every child in our school gets a piece of fruit everyday as part of our Healthy Eating endeavour! Our school lunches are also going down a treat and the feedback has been brilliant. Don't forget if you want to change your order just log onto carambola.ie .I will be looking for Volunteers for Science For Fun, Maths For Fun, Action Maths and Story Sacks after Midterm. Please try to get involved….It is an experience you will enjoy. Enjoy the break!! Richelle.
June 2, 2015