Archive for: 'October 2022'
October 27, 2022
October 26, 2022
Gaelic Football
A great season for our schools Gaelic Football team 22/23. The boys really bought into the idea of playing the game for September and October and we had huge numbers 40+ playing. We had lunchtime football each day on the top field and then training Mondays after school and Fridays in school. As other schools preferred the one day blitz option we organised challenge matches with Banagher and Corville so all boys got good game time. We were delighted to once again link with Gaelscoil na Laochra and the 4 boys involved fitted in really well with the panel and were a credit to their school.
The blitz day was held in terrible conditions in Faithful fields and Mr Kennedy / Mr Gorman took a panel of 22 on the day. They defeated Crinkill / Dromakeenan and Shinrone then losing a tight match to Banagher to reach the top 2 and be in the finals day.
The final was a great occasion in St Brendans Park in lovely sunshine on 20th October. We started well with a goal but Banagher played well to lead at half time by 5 points. The boys tried the second half and pulled it back to 2 points at one stage but banagher pulled away to win by 6 points—Final score 4-8 to 1-8.
Thanks to Mr Kennedy for his passion and dedication to the team– the school staff who supported the team at training , various matches and attended in great numbers at the final and to the great parents for support as each match too. GAA IN OUR DNA— Biorra abu !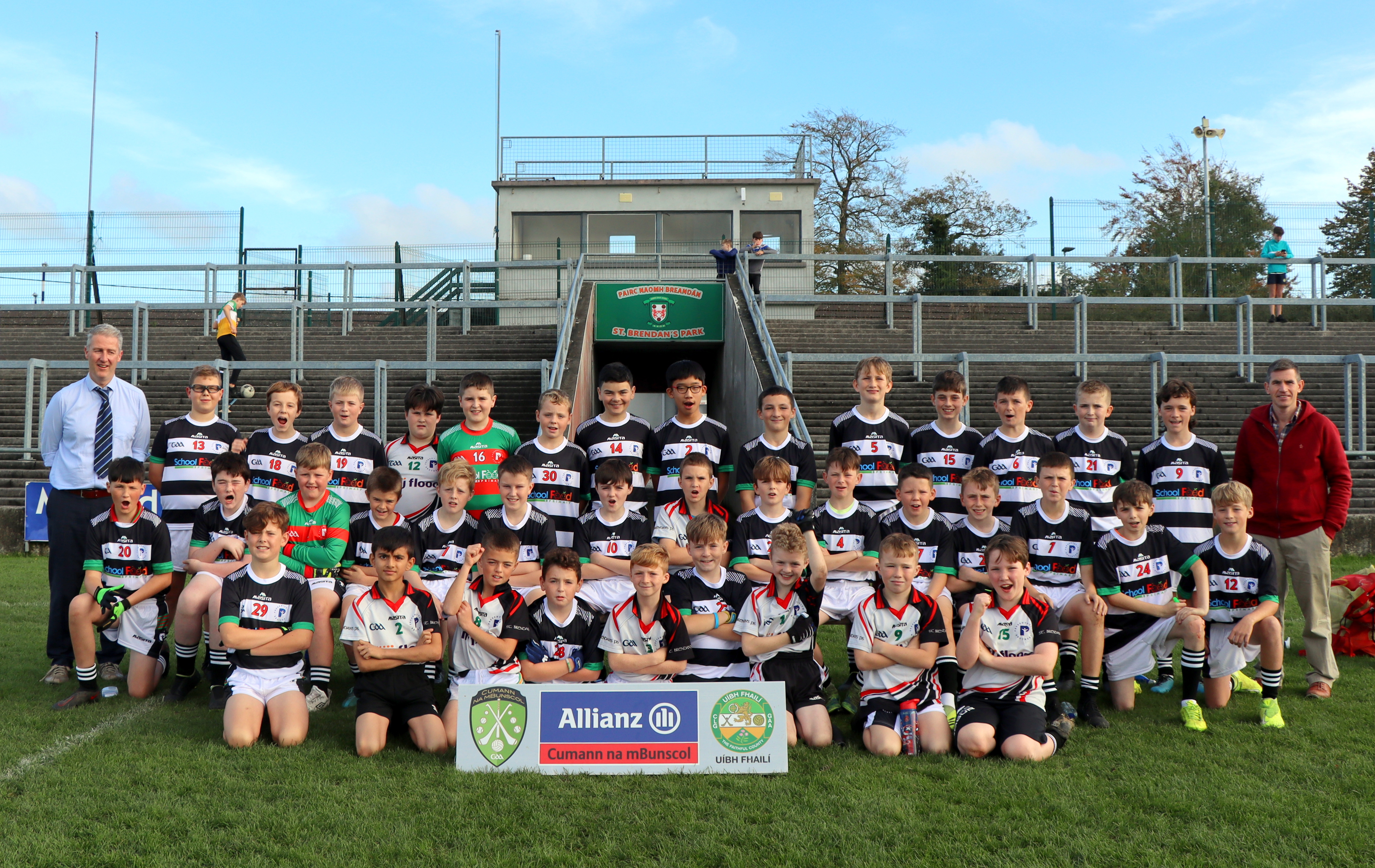 October 14, 2022
October 11, 2022
October 3, 2022
October 3, 2022
Cross Country Trials 2022
3rd Class:
1. Andrew Plunkett
2. Jayden Deane
3. Luke Obrien
4. Joey Ward
5. Erikas Ciparis
4th Class:
1. Joey Canham
2. Brooklyn Fitzsimons
3. Jack Gleeson
4. Lewis Byrne
5. Jayden Guinan
5th Class:
1. John Plunkett
2. Nataniel Szoma
3. Jack Abbott
4. Callum Rock
5. Cillian McAteer
6th Class:
1. Yi Yan Xang
2. Robert McDonagh
3. Ben Swanepoel
4. Hugh Plunkett
5. Fionn Whelehan