Category: 'Whole School Activities'
3rd- 6th class groups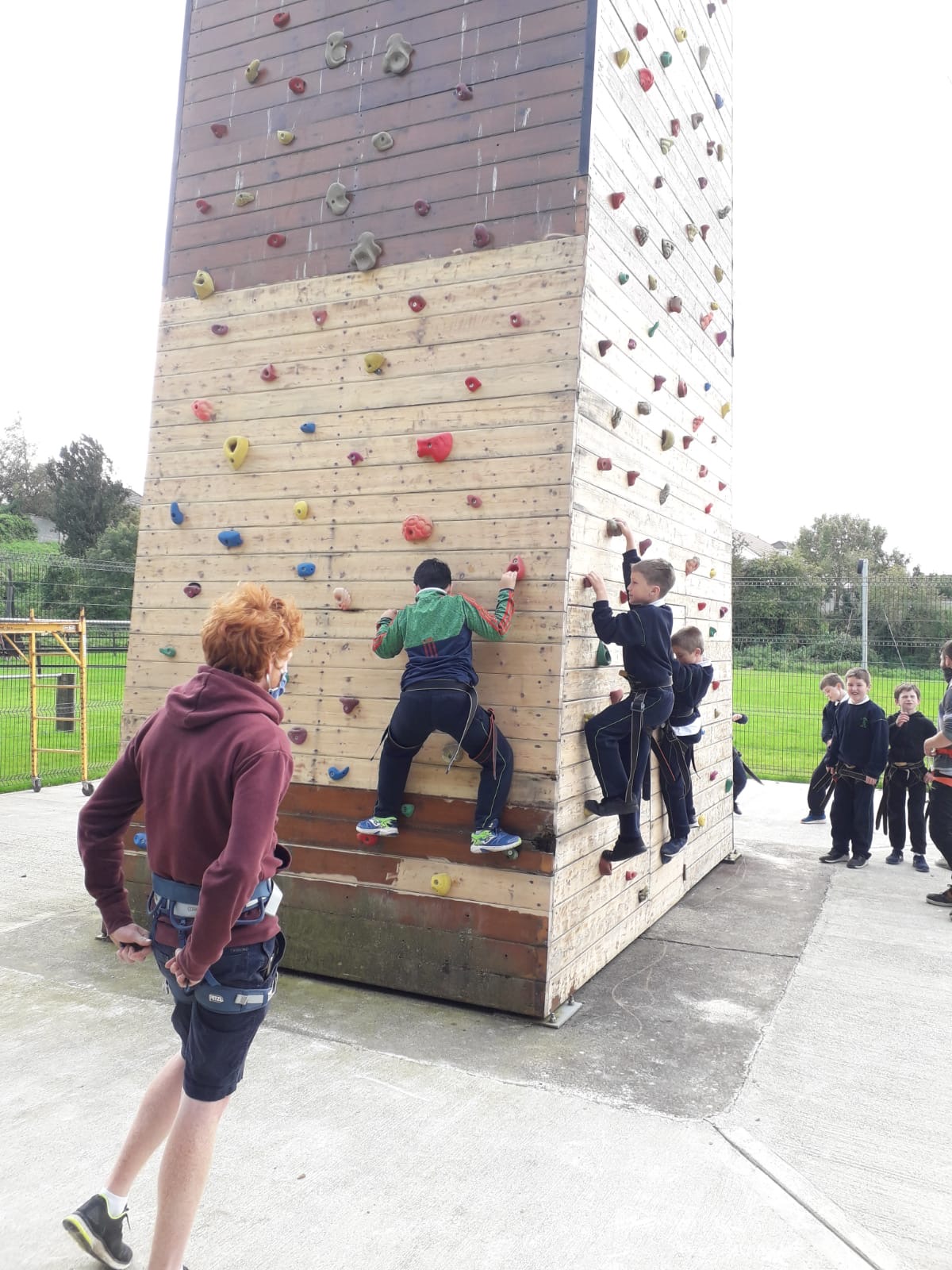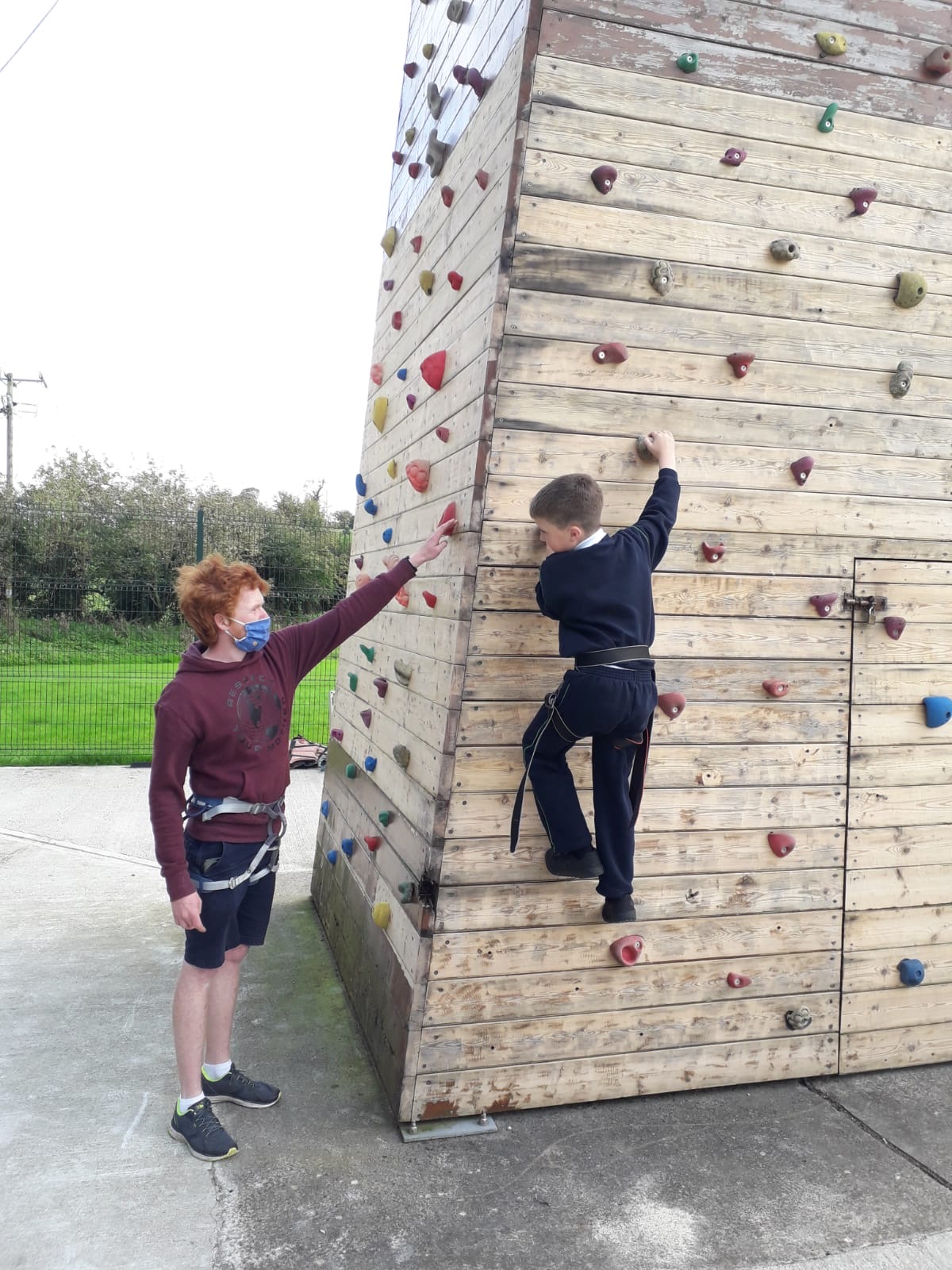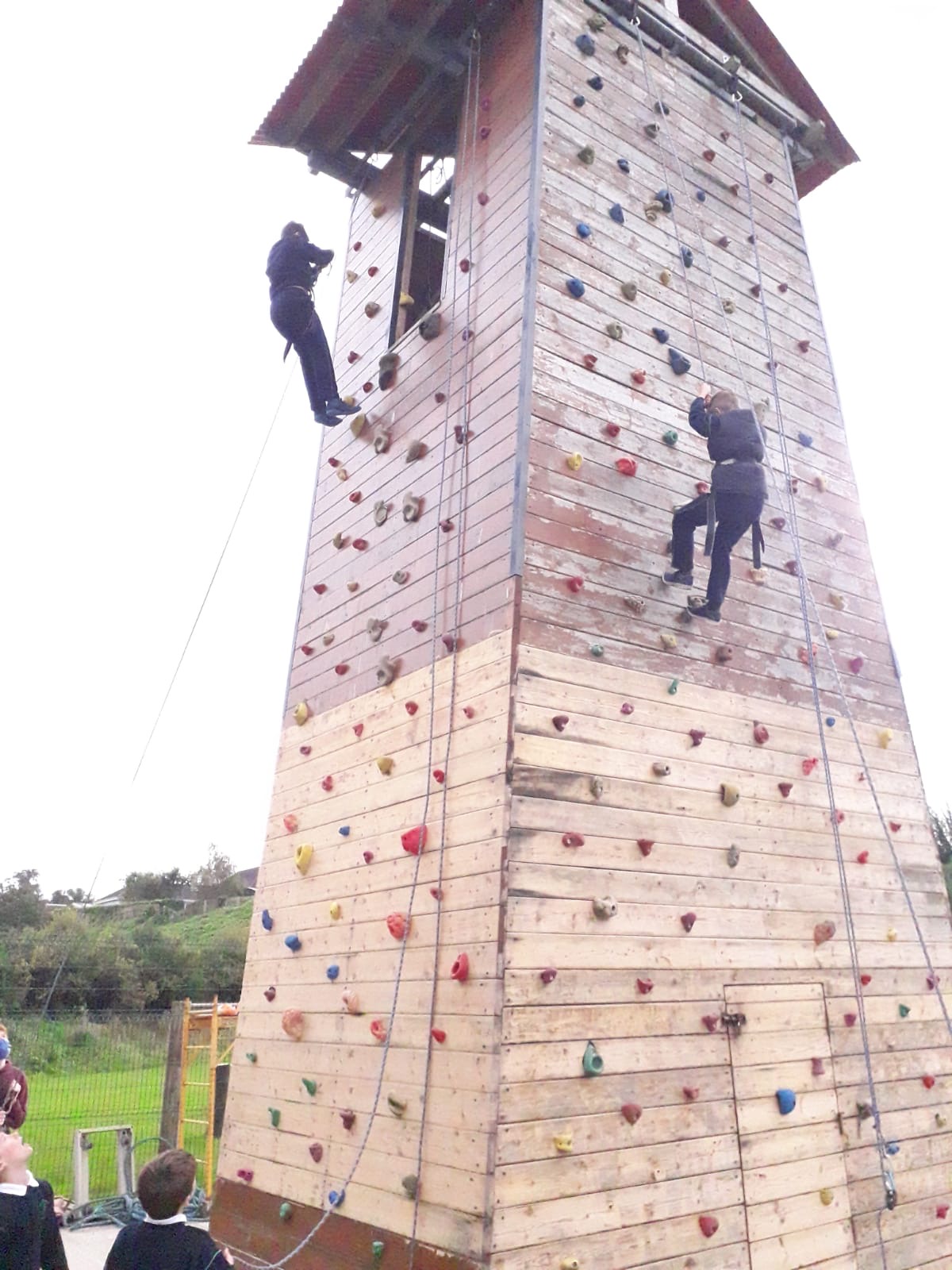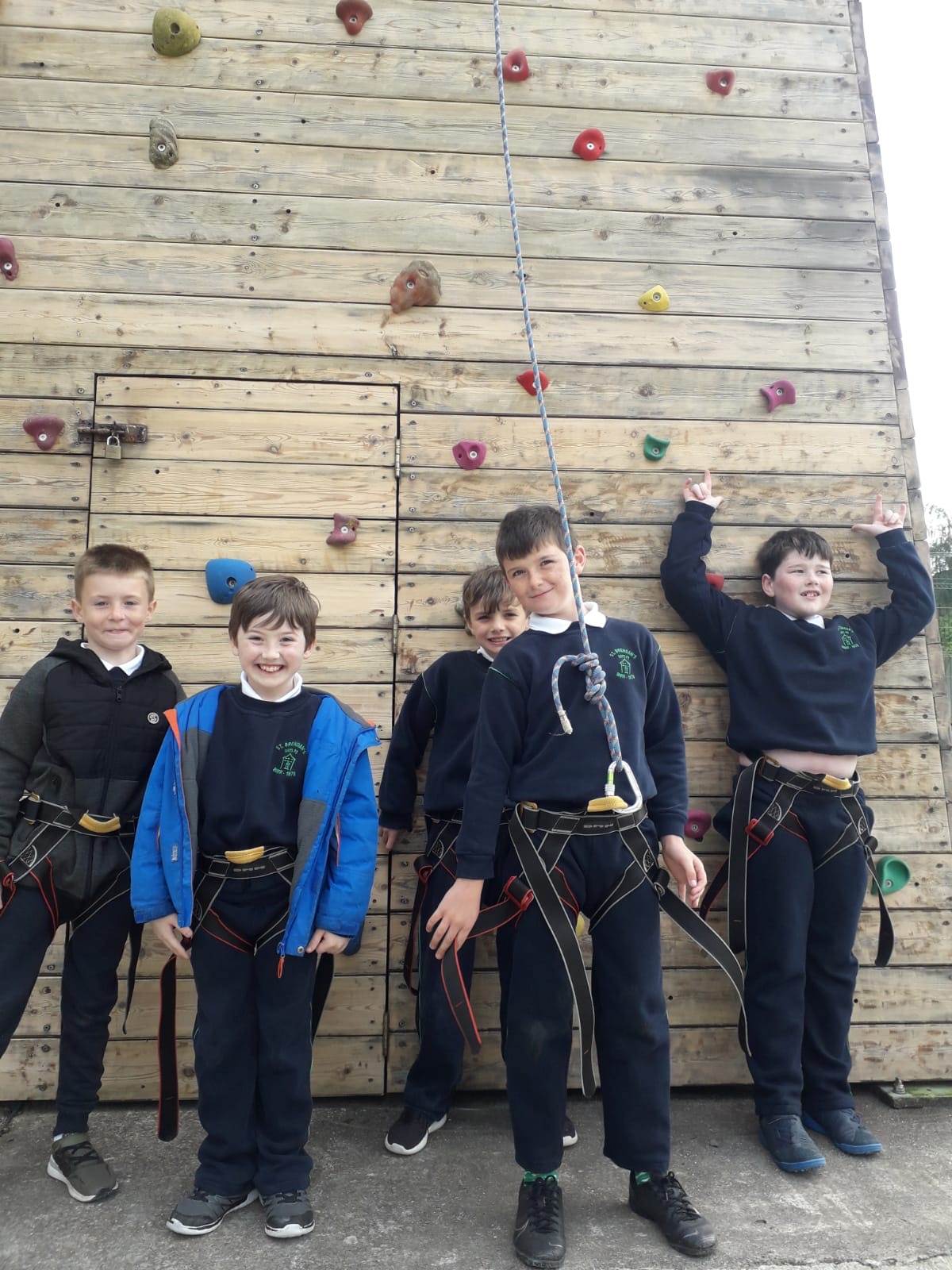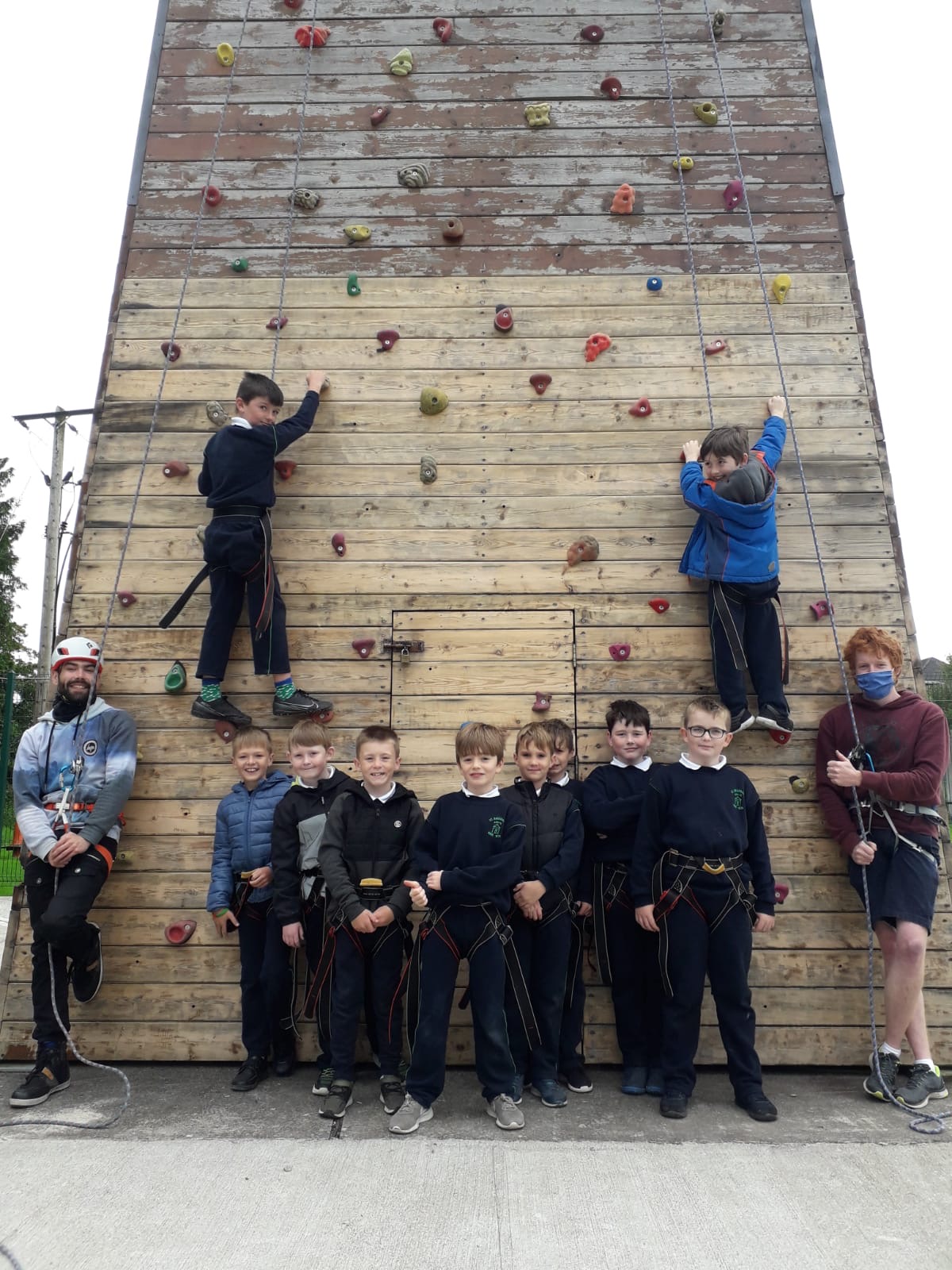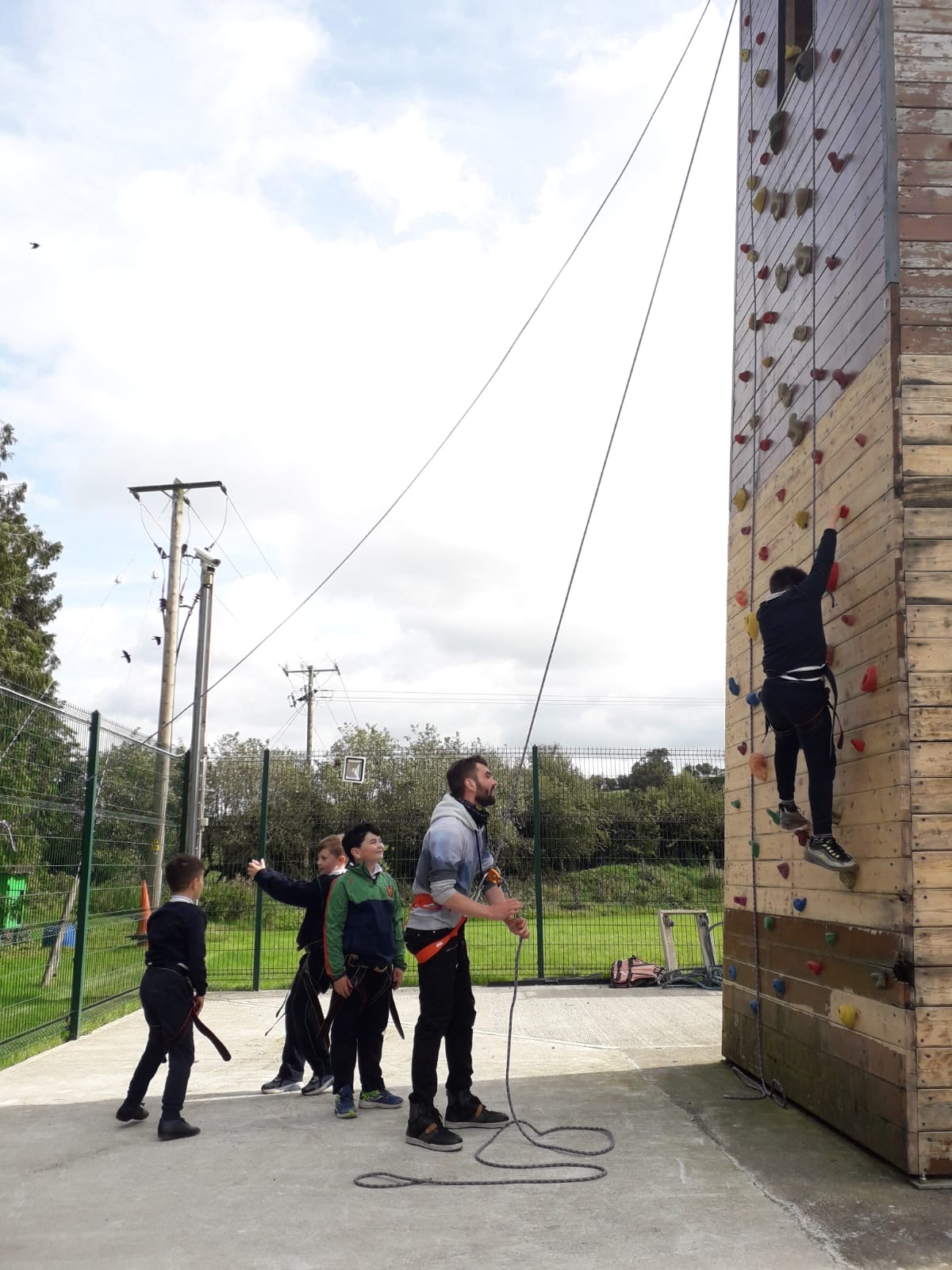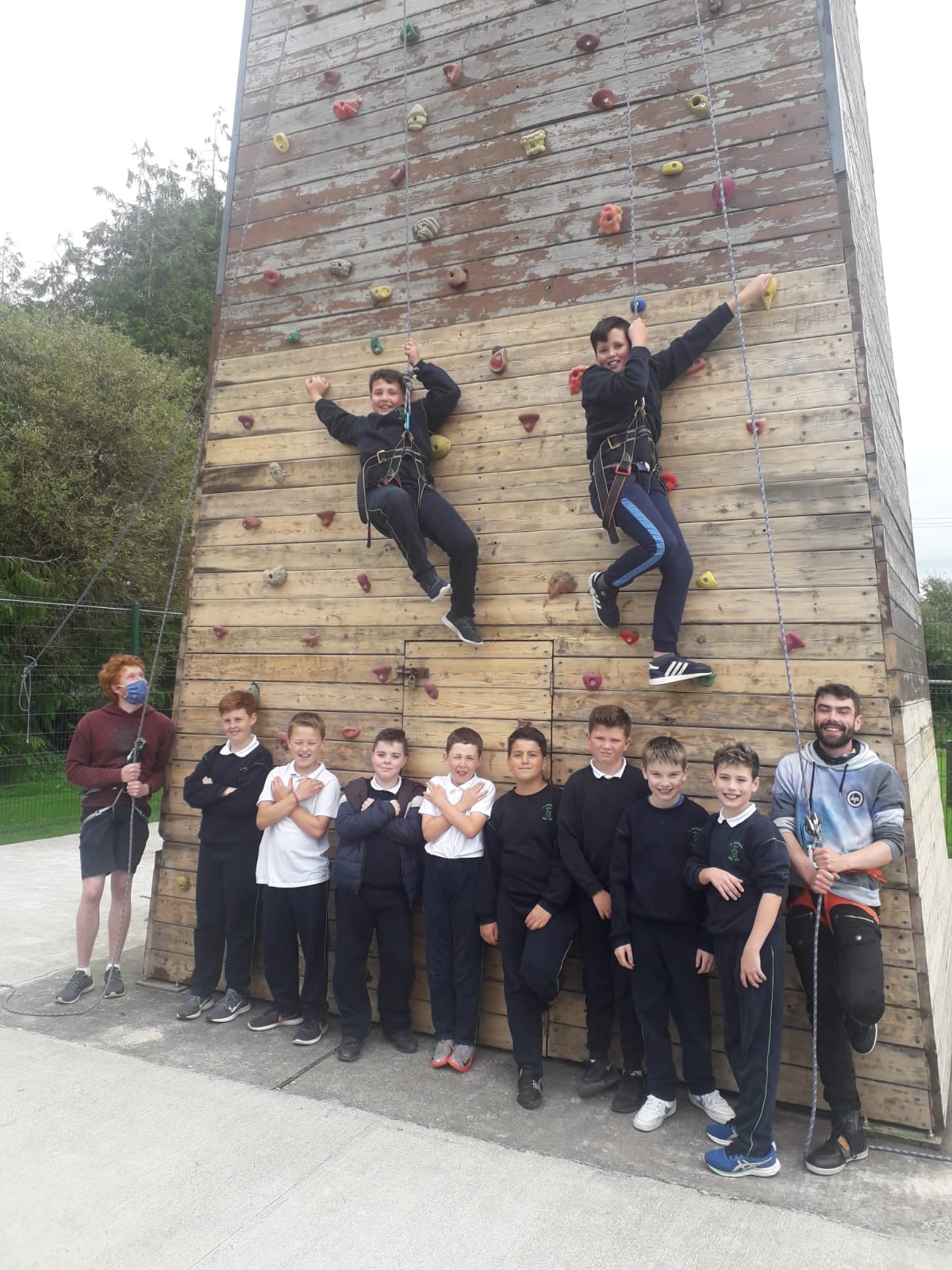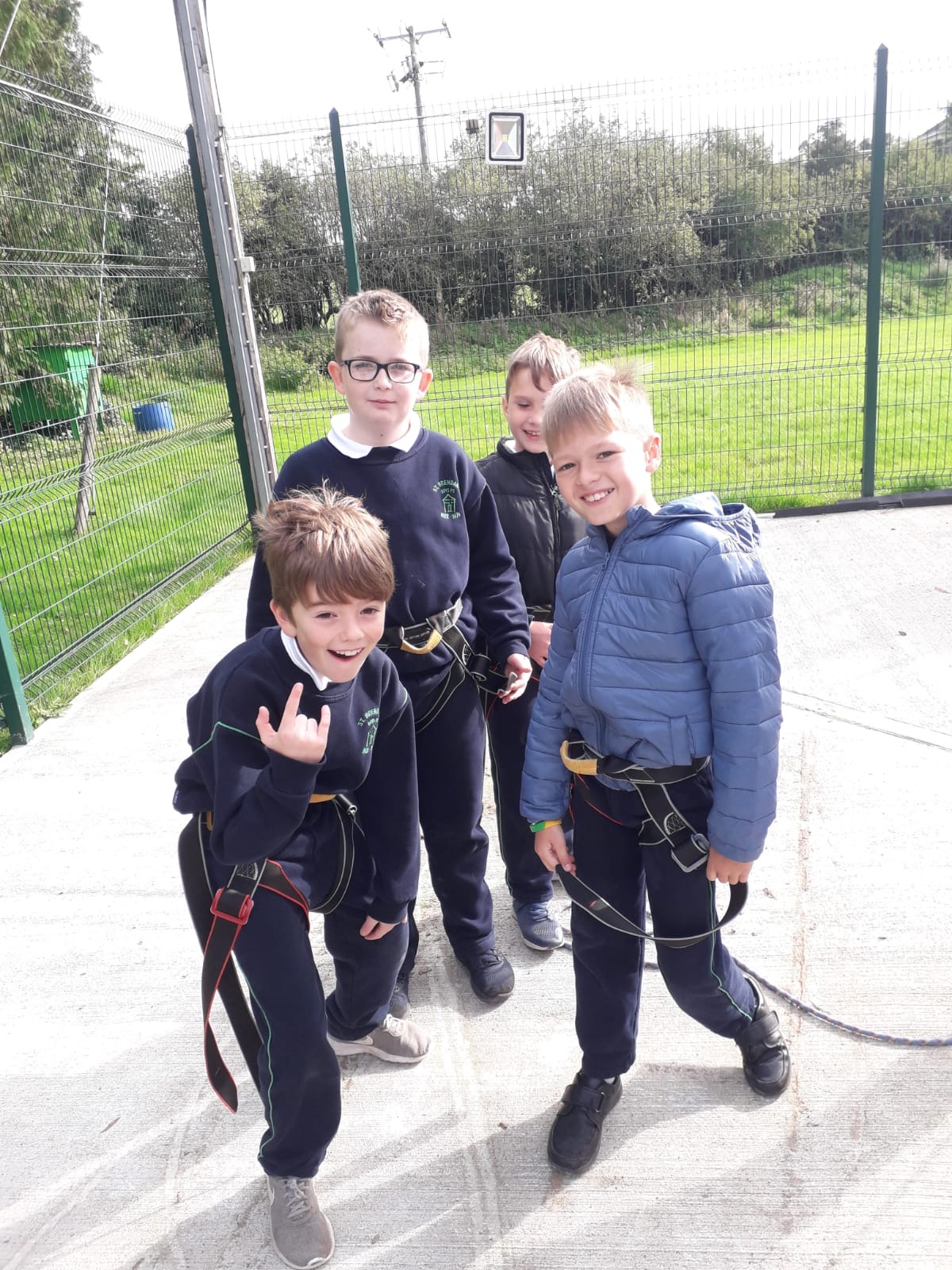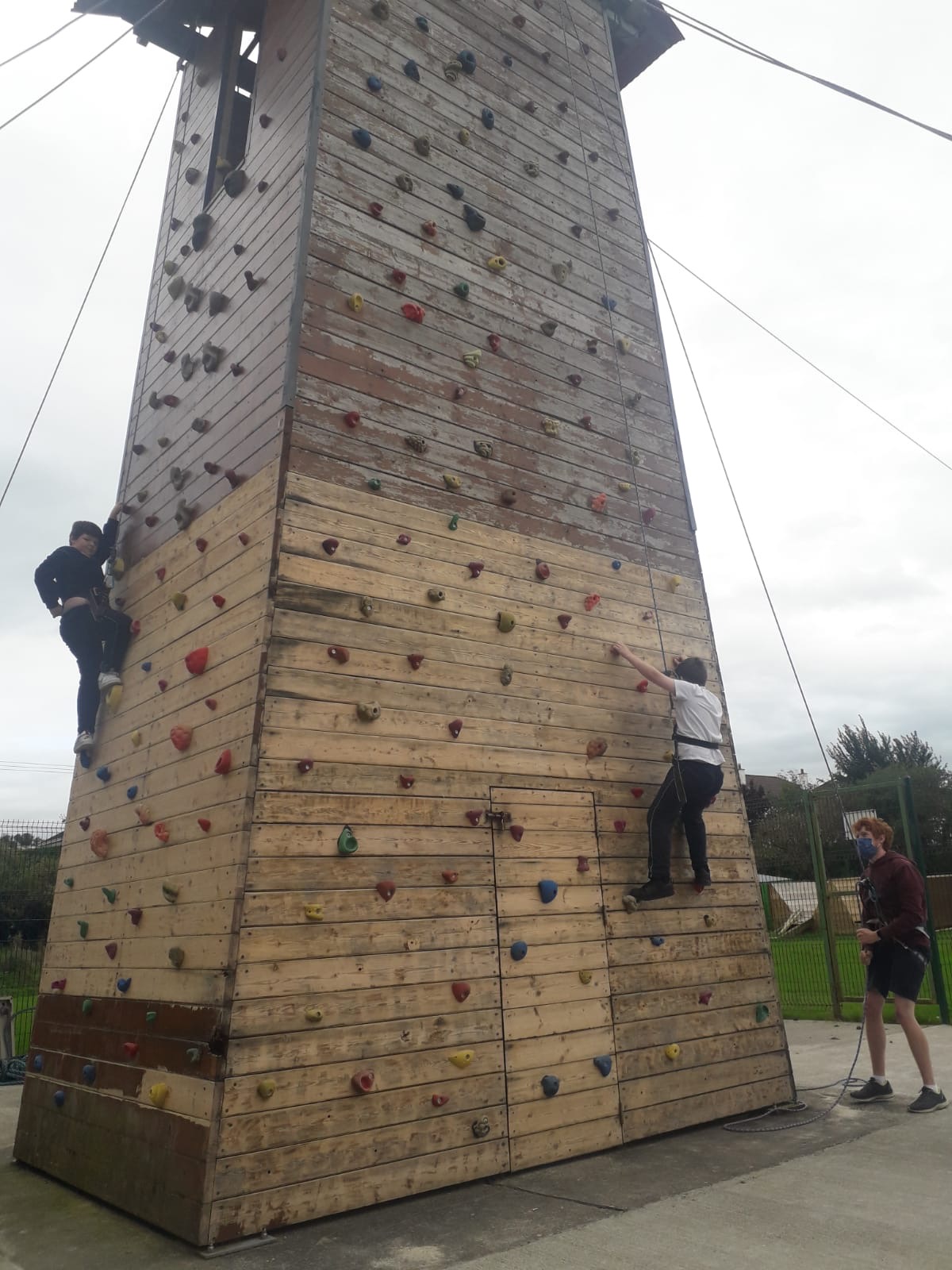 had a great time earlier today at Birr OEC helping Yanni and the team with their instructor training – thanks for the amazing opportunity guys and for doing so in such a safe way 👍
Another zoom milestone ! 1st ever zoom meeting for parents of junior infants starting in September 😀 Thanks to all the parents who managed to join us and thanks to Ms Hennelly and Ms Ryan for their helpful tips and advice 👍 Roll on September 😃
St Brendan's PS Birr – Class of 2020
We were so proud to say a huge thank you and congratulations to our 24 boys from 6th class last Wednesday night as they "graduated " primary school.
In light of NPHET recommendations we held a " virtual Graduation " via ZOOM which was a great success.
The boys all wore their special " Class of 2020 " hoodies which were purchased for them all by our generous Parents Association and BOM.
All were welcomed the large crowd who logged on with passwords and thanked for adapting to use technology for this event.
Mr Crofton then shared a video montage of their photos from the past 8 years and their great activities from this year ( See our YOU TUBE channel)
The boys and their wonderful families heard some words of wisdom from Ms Lena Grace ( class teacher ) and Mr Niall Crofton ( School Principal).
The boys were thanked for their good example and leadership especially during the COVID19 closure where 6th class boys really engaged with school learning activities through SEESAW.
Their stats for May/June were incredible with 79% engagement and 1657 activities / journal entries. Setting the standard and leading from the front !
Mr Cunningham then shared the reflective and thought provoking story of the Pencil / pencil maker.
The boys then shared some of their best and favourite memories with the virtual crowd which was lovely.
Ms Dani Dunne ( SCP) then congratulated the boys on completing a great transition programme this year and wished them well next year at their new schools.
Finally the boys decided to become the 1st ever class at St Brendan's to create a TIKTOK movie –
We showed their contributions to great fun and laughter.
All that was left was to wish all a safe and happy summer and we will meet for part 2 of the Graduation in late August ( NPHET allowing of course).
The boys will share their traditions hero projects and speeches with the outside crowd for this long standing tradition that hopefully not even COVID19 can stop !
Best wishes to all our school community for the summer break, NC
https://youtu.be/bCpcFTtrJn0 6th class 2020 – Photo movie of their past years at St Brendans PS
https://youtu.be/1aghRIzTejQ 6th class TIKTOK movie !!!
Niall Crofton
(Principal Teacher)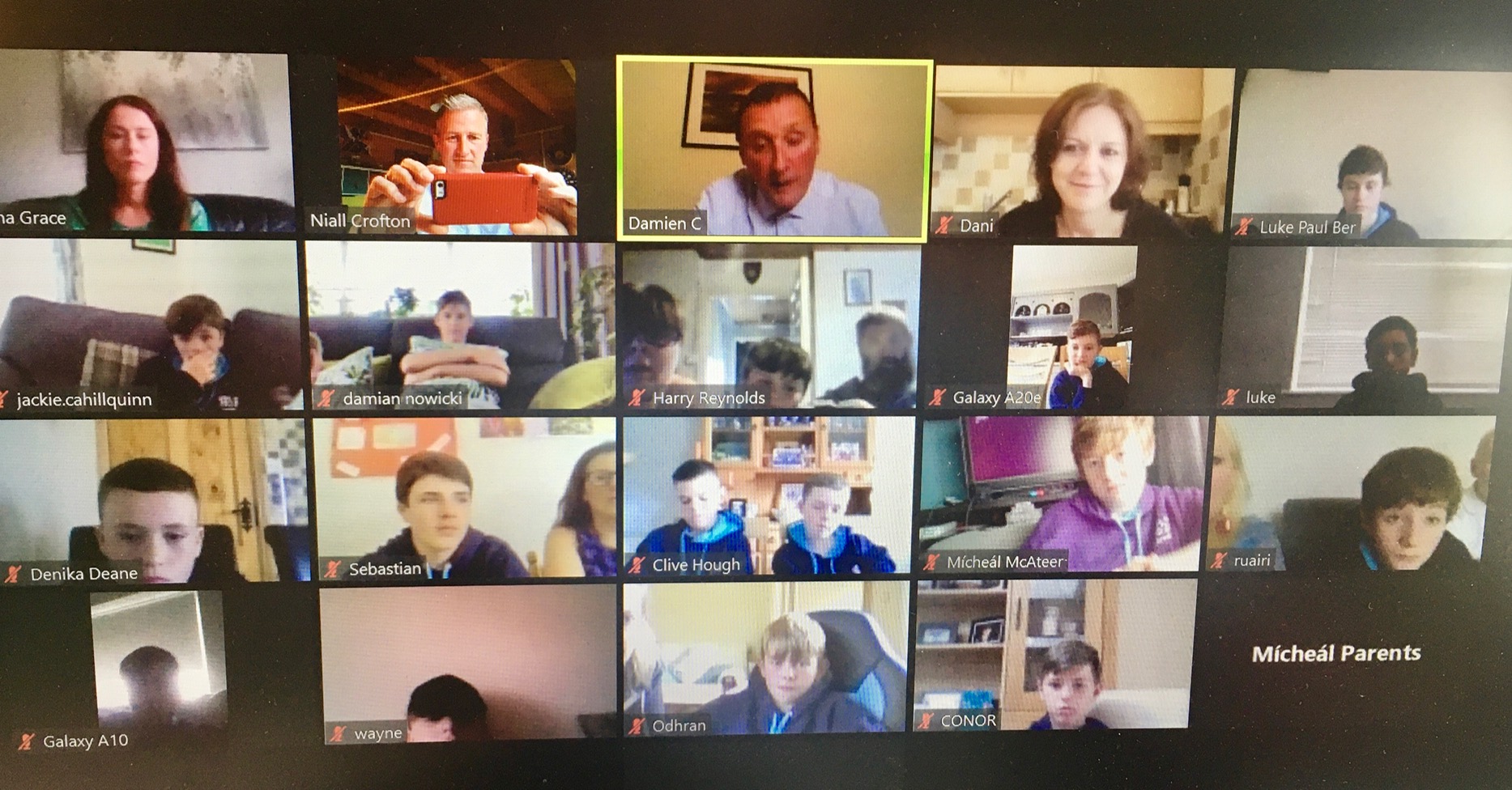 Dear Parents,
I hope this email finds you and your families all safe and well. ( This note was sent to all emails on our aladdin system – please ensure we get your email address)
The current restrictions are now in place until 5th May and this means that for the next two weeks schools will remain closed. We have not been informed of what will happen after this date or of any arrangements for future events such as end of year testing , Junior Infant induction or sacraments of Communion and confirmation. As soon as we are informed we will pass this on to parents immediately.
Following ZOOM meetings with the staff we have made plans for the coming weeks. Teachers will set classwork for pupils and we will share this with parents via the – Distance learning tab- on our school website.
Staff members ( teacher / SNA)  will also try to link personally with every student / family to see how they have been getting on to date and to see how we can support going forwards. They will be ringing from personal phones with numbers blocked to comply with GDPR etc
As a school we are now moving forward in supporting our pupils learning via distance learning.
We now want to try to allow students submit their work to teachers and complete assignments that are set and for this we are going to use the SEESAW APP.
This technology has been approved and recommended by DES and is already in operation for some senior class groups.
The school need each parent to agree via email to using this app ( GDPR) so please follow the steps outlined.
I want to stress that this facility is new to staff , parents and pupils so we aim to start slowly and without pressure on families.
The benefits will be amazing as boys will be able to complete a task ( maths / writing story / reading) and parent can take photo or record and submit it to teacher via phone ( app) . The teacher can then correct, evaluate and reply to the pupil with praise , encouragement an guidance for next task. In order to get the boys motivated you might mention that their end of year reports will mention their home-school work during this period.
Again I would like to reiterate that this school-work is a guideline and if you have a routine in place for your child that works then keep using it. If you need information or help in any way please email the class teacher or SEN teacher- email addresses are on the DL pages on the website outlined above. Some pupils have not collected their school books yet and these can be collected in a safe manner on Wednesday mornings. Please contact me via email / facebook for collection times.
We will be in touch again towards the end of next week with the plan of work for the following week.
In the meantime please continue to stay safe and hopefully we will get back to some form of normality in the near future.
Kind regards,
Niall Crofton
New steps to follow for Distance Learning at St Brendan's PS Birr
Ensure the school has your email address – email secretary@stbrendansps.ie
Receive email letter from class teacher about SEESAW GDPR
Copy, paste this letter and add your sons name and your name and email back to the CLASS TEACHER
Receive SEESAW pupil code from your class teacher
Download the FREE – SEESAW app
Go to app.seesaw.me
Choose "I'm a Student"
Type in the code: ?????????? This code expires on ???????? ( You won't get the code until you email teacher)
Each teacher will send home their own code – you just add each student- only download the app once
Finish creating your account using your email address
Niall Crofton
(Principal Teacher)
St Brendan's PS
Moorpark st.
Birr
Co Offaly
12370C
0579121033
IMPORTANT – Information in this email (including attachments) may be confidential. It is intended for receipt and consideration only by the intended recipient. If you are not the intended recipient, any use, dissemination, disclosure, publication or copying of information contained in this email (including attachments) is strictly prohibited. Opinions expressed in this email may be personal to the author and are not necessarily the opinions of the school. If this email has been received by you in error, please notify the sender and then delete the email from your system.
School meals / lunches provision
The Minister is conscious that a lot of boys and families rely on our school lunches for healthy and nutritious food each day.
Therefore GLANMORE foods are delivering FOOD BOXES to the school this WEDNESDAY morning.
The boxes this week will contain – Milk / Bread / Butter / Bananas / Yogurts / cereal bars etc. The value will be of approx €10 for each child who gets school lunches.
In order to ensure no waste we ask parents to TEXT 0866045024 OR email the school / facebook if you wish to opt in for this food box. This will continue for the 2 weeks of the easter holdays and until the school re-opens.
NOTES-
The text number is Ms Ann Hennelly HSCL- Your text will be kept private.
Collections- Please note this week collection will be at the school and Glanmore foods are looking at AN POST delivery option for next week.
Collection for MERCY PRIMARY / ST BRENDANS PS will both take place from our school yard-shed this wednesday morning – drive up yard / collect box / drive out- No contact with any staff / parents or kids.
Collection times yet to be fixed as we await final numbers involved.
The boxes will have non-perishable items going forwards also when suppliers have been set up.
These boxes are for each pupil and are FREE as your son already gets school lunches.
The lunch scheme works to ensure all boys get same lunch opportunity and so we encourage all families to take up the offer of these boxes to ensure the same high take up !
We ask as many families as possible to avail of these boxes- Spread the word to friends and family via social media. You cannot opt in after our delivery list has been created so get in quick !!!
Text the number with your sons ( daughter from Mercy Primary) name / names by 2pm today at latest.
Gardai will allow you to travel to collect. If you cannot collect due to self isolation etc please let us know as we may be able to arrange a SAFE drop to your doorstep.
Thanking you all for your support in arranging this food measure to ensure all our boys and families are supported during this crisis- Keep safe – Niall C and staff
In order to keep everyone safe during the operation of this book collection we ask parents to read the following :
Collection times are staggered:
• 9.30-10.00am – Junior Infants
• 10.00-10.30am- Senior Infants
• 10.30am-11.00am- 1st class
• 11.00-11.30am – 2nd class
• 11.30am-12.00pm- 3rd class
• 12.00pm-12.30pm- 4th class
• 12.30-12.45pm- 5th Class ( Ms Pilkington math group)
6th class have books given out already.
Cairdeas 1 / 2 / MGLD – can be collected at any slot ( some teachers are emailing directly)
Do not come to school if you have been advised to self isolate or have COVID 19 symptoms.
Wash hands / wear gloves before coming.
Front gate of school will be open so just drive up the yard to park outside the PE hall windows.
One adult ( no kids) asked to come up to the hall window and give in the name of pupils and class.
Staff member ( wearing gloves) will collect from table in the hall and hand out the window to you.
We only have a few staff in hall to avoid social gathering so please be patient.
Please pack up and leave then as we want to avoid any social gathering.
Please wear gloves and wash hands when you go home.
A number of staff are in self isolation with themselves or family members presenting with symptoms so the few staff that have volunteered to come in and create / organize packs and distribute packs are much appreciated by the Board of Management and school community.
Thanking you all, Niall Crofton ( school principal)
Dear Parents of St Brendan's PS Birr 26th March 2020
As outlined in our recent text message the TAOISEACH has directed all schools to remain closed until April 19th at the earliest as the whole country tries to do its bit to stop the spread of COVID19 and save lives. We have spent this week planning for the new phase in this closure and how we can support our pupils through distance learning which we (like the majority of primary schools) have not been set up to operate. Each school is different in its context and we are confident of our plan going forward.
Tomorrow (Friday 27th March), our teachers will operate a book collection for families who wish to avail of this. This is not a signal from us that you have to turn your home into a mini school. Don't over worry about your child's learning. Worry about your children. They need your love, your calm, your courage, your sense of humour, your patience and your gentleness. The rest will take care of itself.
Teachers sent home work-packs back on Thursday 12th March which were to keep some routine and learning going for 9 school days until Monday 30th March. These school books that we are giving out now will help support each pupils learning for another week. Then we have Easter holidays but we feel that schools may not open again until May so we need to be able to support distance learning until we return whenever that happens.
• Book collection times and safety advice- see website / Facebook page
• Work plan for classes- To be posted onto DISTANCE LEARNING section of school website.
• Teachers contactable via new school email addresses.
However we also need to supply a bit of perspective. There is enough stress in the lives of parents and children without our school adding to it. With worries about health, jobs and family members the last thing we want is parents worrying about their chid falling behind with school work.
So, don't panic and turn your home into a mini school and yourself into the pretend teacher. However do try to set up the school books for an hour or two each morning where your child can work away with writing , reading , colouring and maths. This is to give them some routine away from technology as well as giving mam/dad a well-deserved break ! Then allow them to play ( keeping social distancing advice) and make sure they get fresh air and even try some of the hurling skill challenges that are going around!
Some teachers have set out apps and programmes to work with and these can be useful to try if you wish. There are also some stories and magazines available online too and each family will tailor the work to what they can do and what their child needs.
Do follow your child's interests; play their video games with them and talk about them, read and critique their History and Geography books with them, use a cúpla focal timpeall an tí, let them cook a meal with you as their assistant, pay them with real money for doing jobs around the house and garden. In the midst of all this chaos which we have been thrust into- family time; which can sometimes be bypassed in our busy lives; can be the golden light !
Dear Parents, I offer the above guidance and advice in solidarity, humility and sympathy for what you are all going through. You are the best judge of what your child needs, emotionally and educationally – not me or our staff. Please God the country as a whole will unite through these emergency measures and social distancing to stop this virus in it's tracks.
In the interim our thoughts are with you all, keep sane and safe !
Niall C and Staff.
12 March, 2020
STATEMENT FROM THE DEPARTMENT OF EDUCATION AND SKLLS
An announcement was made this morning by the Taoiseach Leo Varadkar TD of the closure of schools, pre-schools and further and higher education settings, for a period until 29 March 2020, to support efforts to contain the spread of Covid-19. This will take effect from 6pm this evening, Thursday 12 March.This is in line with the advice of the National Public Health Emergency Team.
All pupils and students, from pre-school to third level are urged to practice social distancing, and to minimise physical contact with each other, to help avoid the spread of Covid-19. This should include minimising social contact, avoiding meeting up and keeping physical space between them. Parents and guardians are urged to support their children to maintain this approach.
In order to minimise the impact on teaching and learning, all schools will be asked to continue to plan lessons and, where possible, provide online resources for students or online lessons where schools are equipped to do so. Schools are asked to be conscious of students that may not have access to online facilities and to consider this actively in their response.
Schools are asked to prioritise supporting exam classes to continue to prepare for State examinations.
Physical classes in universities and higher education facilities will not be held during the closure. Institutions can make other arrangements for teaching and learning and other activities in line with their business continuity plans and contingency planning.
Minister for Education and Skills Joe McHugh TD said:
"I am deeply conscious of the impact that school and education setting closures have on students, on families and on the wider community. This is a necessary and proportionate measure that we are taking as a pro-active measure to help contain the threat of Covid-19.
"This is the right decision at the right time. It is taken in the best interests of our children, our young people, our school and college communities and our wider society.
"At this point in time the closure is planned for two weeks, from tomorrow until 29 March. The Government, in conjunction with the public health authorities, will keep the situation under ongoing review. Any change to that date will be communicated widely.
"Pupils should take their books and learning materials home with them this evening.
"This is a very challenging time for our pupils, our teachers, our students and our colleagues in further and higher education.
"Ar scáth a chéile a mhaireann na daoine – we all live in one another's shadow. If there was ever a time for us to appreciate how closely we are connected, how much what we do matters to others, how much we rely on each other, this is it. This is a time where we all need to work together for the best possible outcome for our students. The support of everyone across the sector is vital, as we all strive to ensure that this threat is dealt with as effectively as possible."
The Department of Education and Skills will remain open and will continue to provide supports to the education sector at this time.
The Department of Education and Skills has been liaising closely on a continual basis with the Department of Health in relation to Coronavirus/Covid-19 since early January. This will continue.
ENDS
Contacts:
Pearse O'Caoimh
Department of Education and Skills Press office
T +353(0)1 8892304
Pearse Ó Caoimh
Higher Executive Officer — Communications.
__
An Roinn Oideachais agus Scileanna
Department of Education and Skills
Sráid Maoilbhríde, Baile Átha Cliath, D01 RC96.
Marlborough Street, Dublin, D01 RC96.
__
T +353(0)1 8892304